My new apprentice…
December 1, 2016
Who do you think is my new apprentice….!? Yes you have guessed it – it is Lily our Tibetan Terrier.
While working in the studio I am often getting out of my chair for one thing or another. At every opportunity Lily jumps on it to make it hers! Unless its something exciting happening and Lily wants to be involved.
I am considering training her up as my apprentice…! Just to add…she does have many other places in the studio to sleep already! She has her own little wicker chair next to my desk. She also has a bean bag which she loves which was mine from a child!
At the time I was drawing a gorgeous cat called Padstow which you can see behind Lily's head.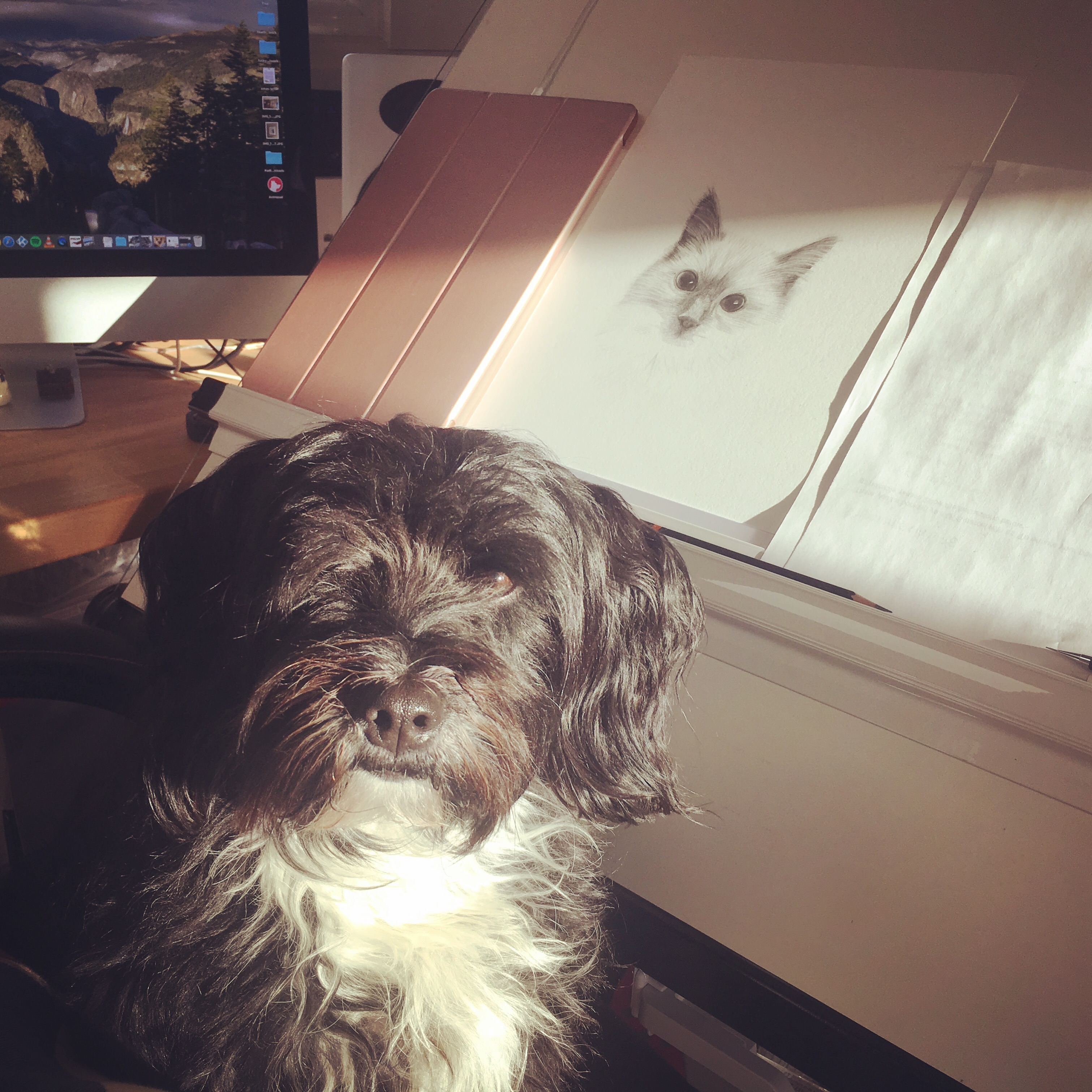 Finally we hope that you have enjoyed viewing our Art Studio Blog. Why not sign up to our Monthly newsletter accessible at the bottom of our website which comes out on the 1st of each month. You can catch up on all of the portrait stories and news from our Art Studio! Please don't forget to subscribe to our Youtube Channel too, share, like and follow our social media and you are more than welcome to comment below, we love hearing from our readers!
You May Also Like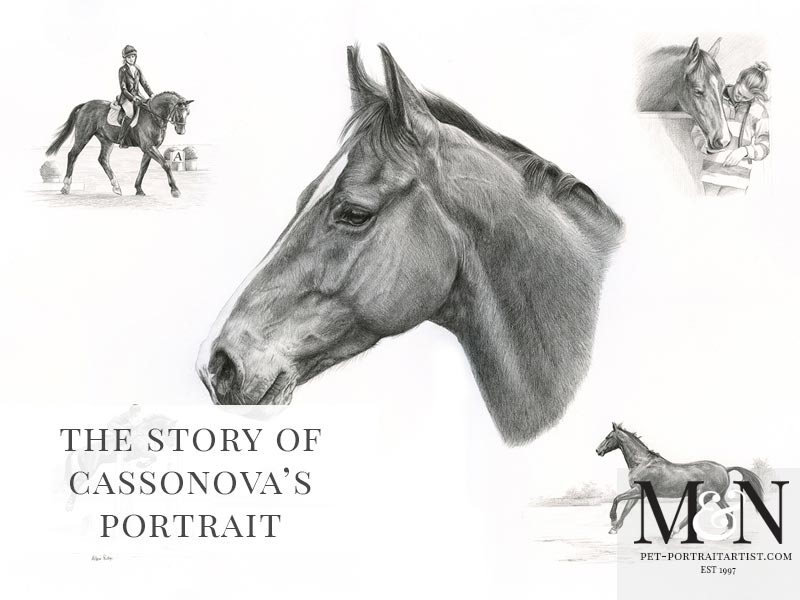 May 12, 2016
August 28, 2018
May 12, 2016