Pencil Drawing of English Setters Violet & Gil
January 4, 2017
Welcome to my Pencil Drawing of English Setters Violet & Gil. My client Marcella commissioned me to draw Violet and Gill as a Christmas gift for her parents in 2017. Marcella also commissioned me to draw her sisters dog Rooney and her own dog Charlie too.
I thoroughly enjoyed drawing both Violet and Gill. Particularly all of the intracacies of the patterning in their coats. English Setters have fast become one of my favourite breeds to draw. I have added a final scan below along with a few photos of the drawing with my pencils to show scale. Hope you like them!
Pencil Drawing of English Setters – Happy Clients!
I took a short video of all of the Pencil Portraits together on my plan chest in the art studio. Often taking film of our portraits. Don't forget you can subscribe to our YouTube channel if you would like to keep up with our videos! I posted photos of Marcella's family with their portraits on Christmas day in my Happy Clients post too.
We really hope that you have enjoyed viewing my pencil drawing of English Setters Violet and Gill, if you have an English Setter, do drop me a line. I would love to work with you!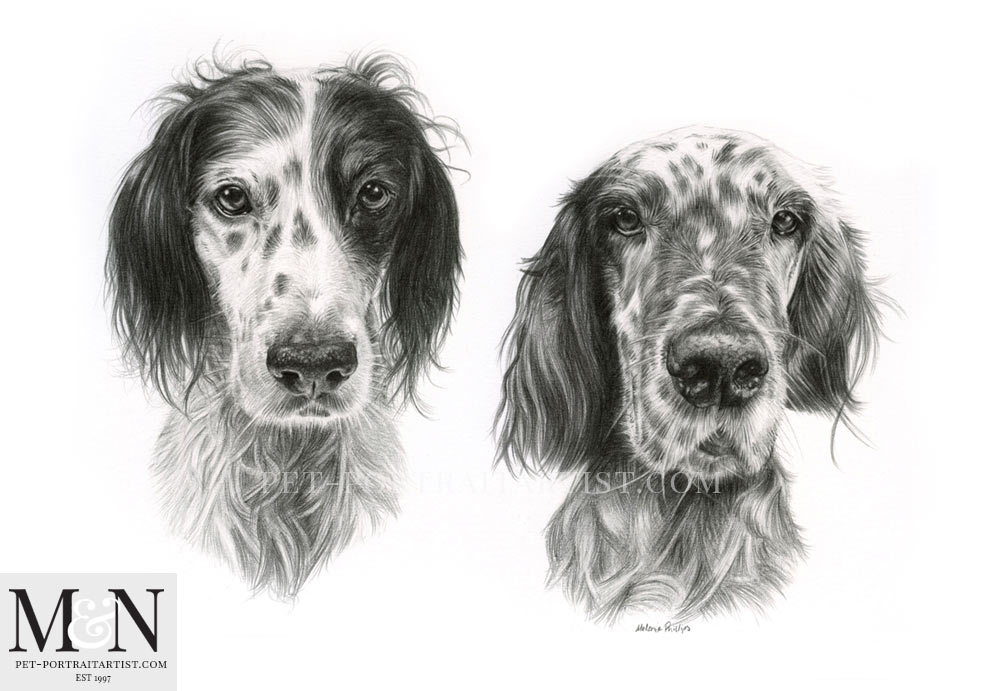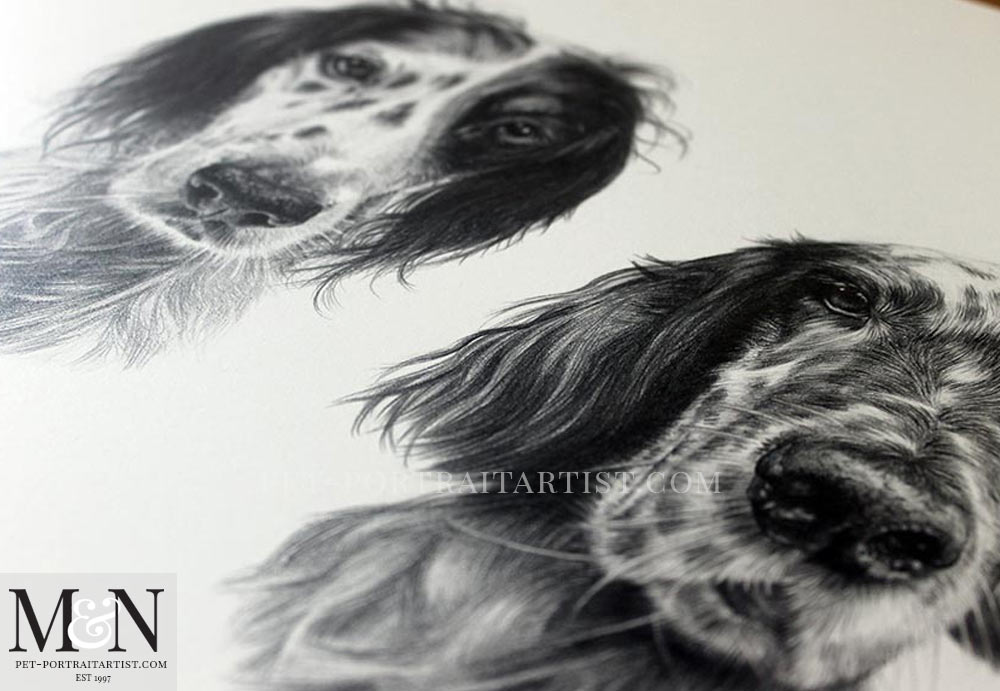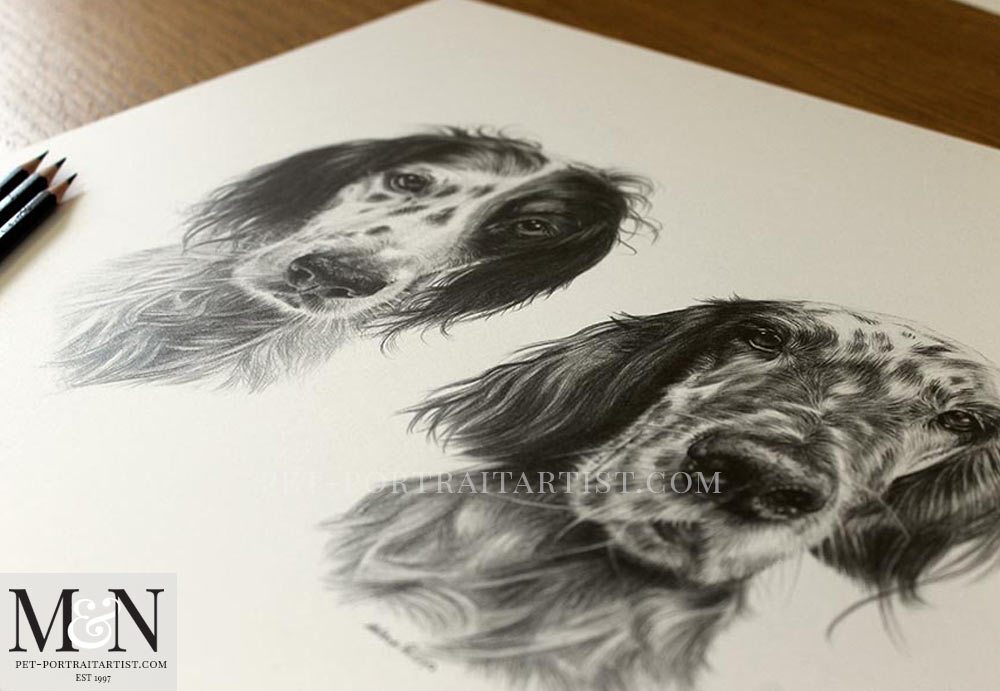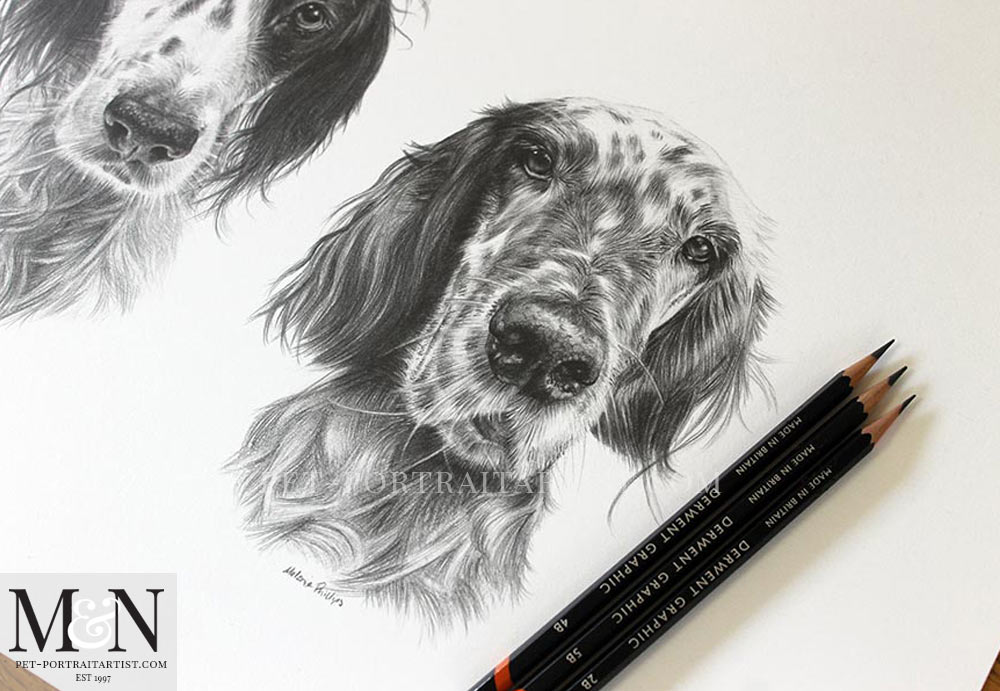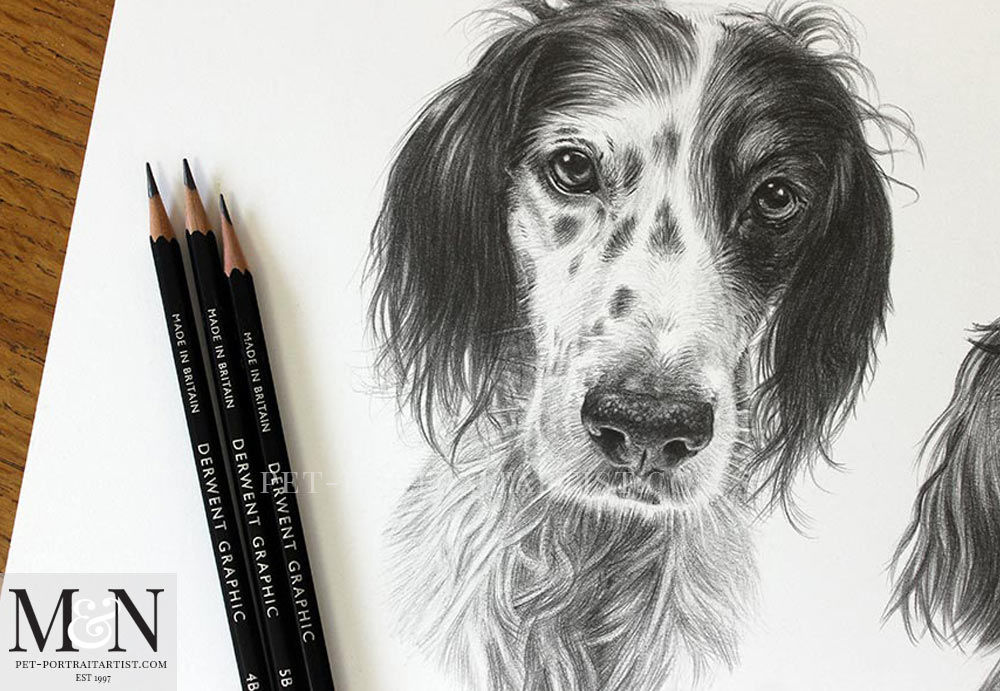 We hope that you have enjoyed viewing our Art Studio Blog. Why not sign up to our Monthly newsletter accessible at the bottom of our website which comes out on the 1st of each month. You can catch up on all of the portrait stories and news from our Art Studio! Please don't forget to subscribe to our Youtube Channel too, share, like and follow our social media and you are more than welcome to comment below, we love hearing from our readers!
You May Also Like
December 3, 2015
June 4, 2023
September 11, 2015