Pencil Pet Portrait of Spaniel Charlie
January 4, 2017
Welcome to my Pencil Pet Portrait of Spaniel Charlie.  My client Marchella commissioned me to draw her sisters dog Rooney and her parents dogs English Setters Violet and Gill as Christmas presents in 2017. She also asked me to draw her own Spaniel Charlie which you can see below. You can see both drawings here on my blog and in my pencil portraits gallery on my website.
Charlie is simply a gorgeous spaniel and was such a joy to draw. I drew him at 12 x 10 inches and it was the perfect size for him. Marcella framed all of the portraits when they arrived to San Fransisco, USA and her family were delighted. You can watch a video of the Pencil Portraits and you can also see Marcella's family with their portraits on Christmas day in my Happy Clients post too.
Pet Portraits Happy Clients
Marcella posted Charlies pencil portrait on a facebook group that she belonged too and it received fantastic feedback. She screen captured some of the comments for me to see and it was so beautiful. I have added Marcella's email below…..
Hi Melanie,

I posted Charlie's portrait on the two springer spaniel Facebook groups to which I belong. Everyone loves him! One is interested in commissioning a portrait, so hopefully she reaches out to you! For one of the springer ones I put a link to your blog in the comments.
Sincerely,
Marcella
I really hope you enjoy viewing the Pencil Pet Portrait of Spaniel Charlie. If you would like to commission me to draw your spaniel just drop me a line from my pencil pet portraits website at any time.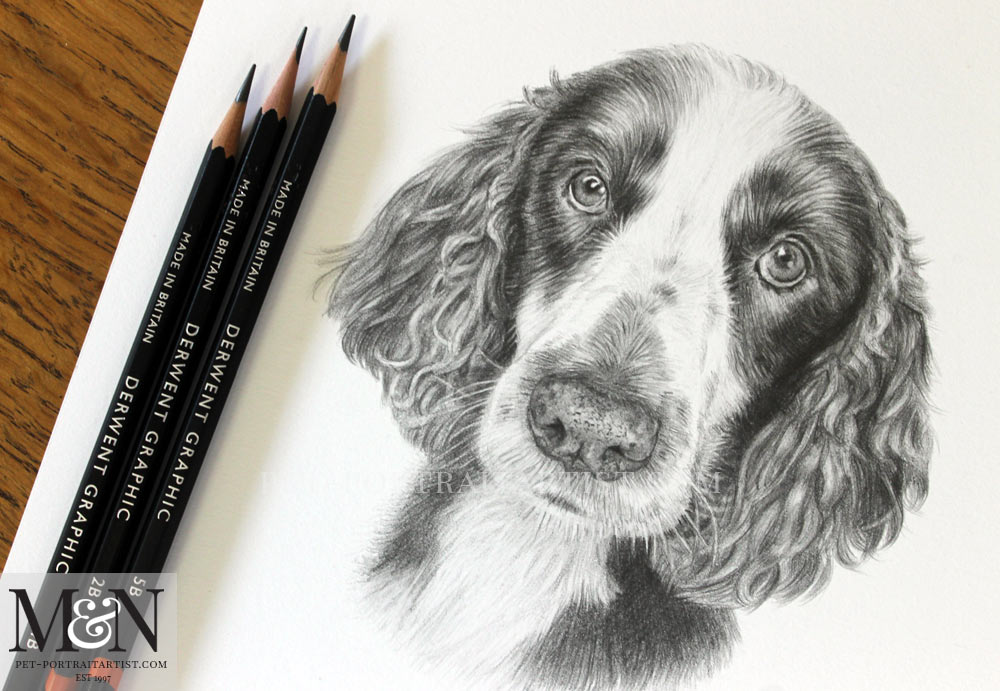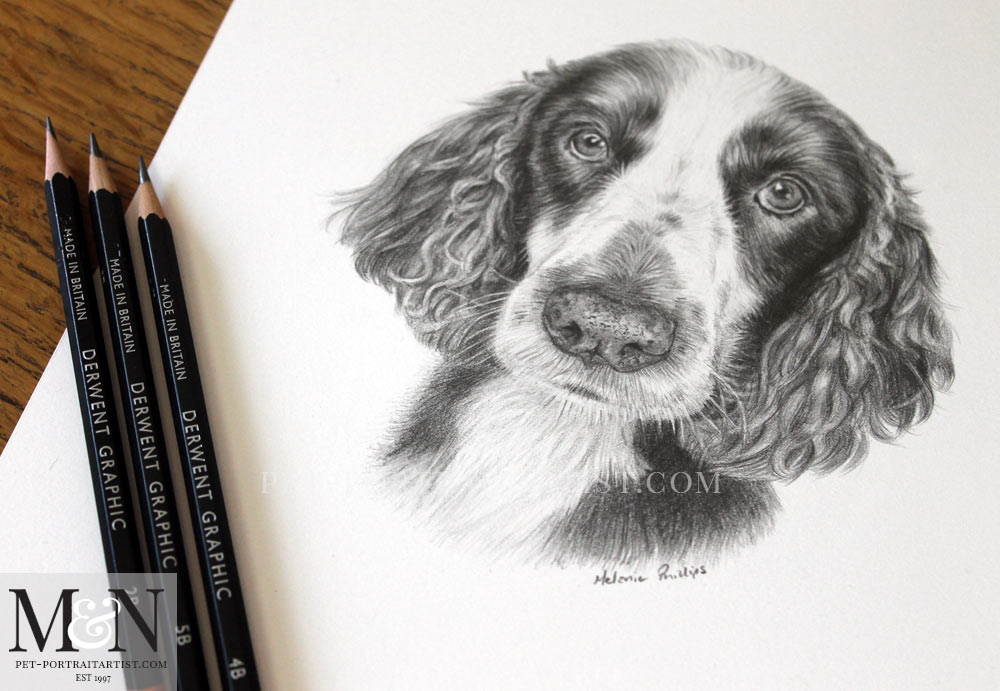 We hope that you have enjoyed viewing our Art Studio Blog. Why not sign up to our Monthly newsletter accessible at the bottom of our website which comes out on the 1st of each month. You can catch up on all of the portrait stories and news from our Art Studio! Please don't forget to subscribe to our Youtube Channel too, share, like and follow our social media and you are more than welcome to comment below, we love hearing from our readers!
You May Also Like
January 30, 2019
October 2, 2017
October 31, 2019