Pencil Drawing of Rooney
January 3, 2017
Welcome to my pencil drawing of Rooney. Marcella, my client, emailed to ask if I would be able to draw her sisters dog Rooney as a surprise gift. I was delighted! Rooneys photos were wonderful and so happy. He has such a happy face. I couldn't wait to get started.
Marcella also commissioned me to draw her parents dogs English Setters Violet and Gill as well as her own dog Charlie.  I drew Rooney at 12 x 10 inches which was the perfect size for him. Marcella framed all of the portraits when they arrived to San Fransisco, USA and her family were delighted. You can watch a video of the Pencil Portraits and you can also see Marcella's family with their portraits on Christmas day in my Happy Clients post too. Finally you can see the scan below along with some photos I took of him with my pencils to show scale.
Pencil Drawing of Rooney – Happy Clients
Marcella was thrilled with the portraits and this is an email from her as soon as the drawings arrived.
Hi Melanie,
I just arrived and rushed to my package. They are darling!
Marcella
Eva wrote a message on Rooneys drawing on our Facebook page which said the following….
Thank you, thank you! You captured his silly optimism perfectly. Eva.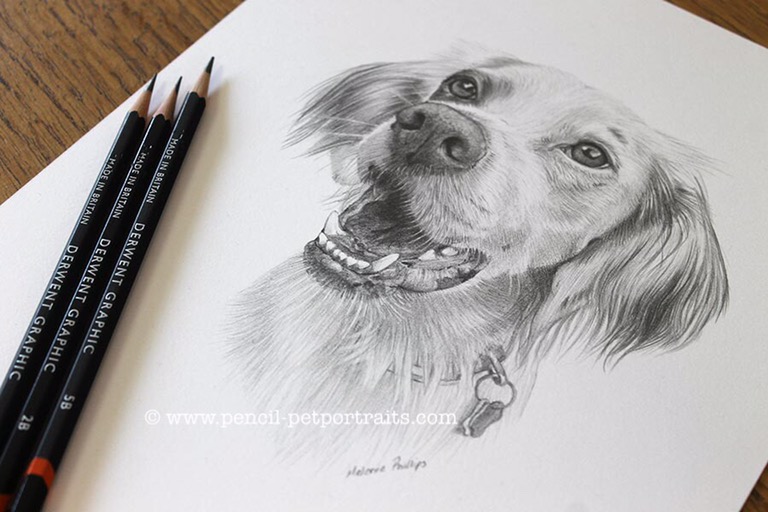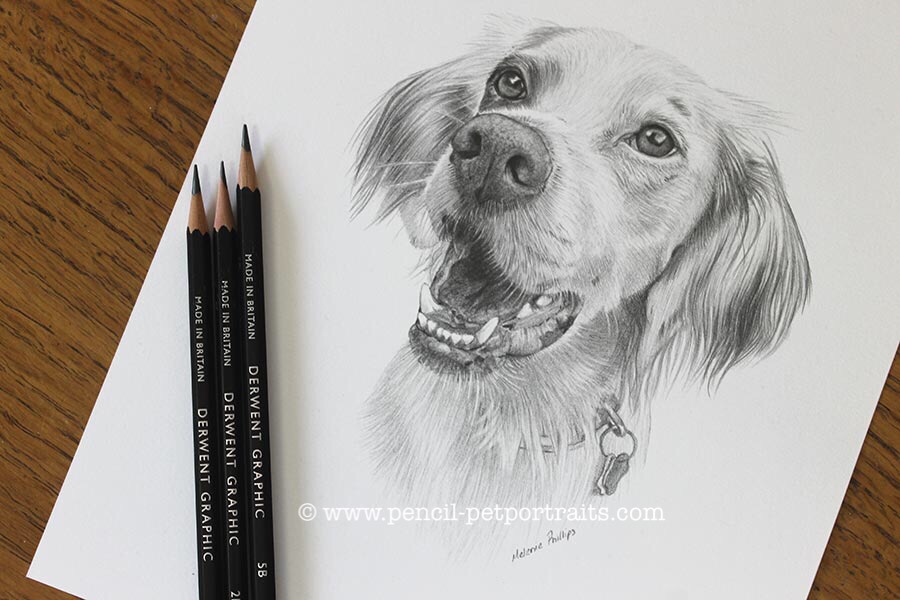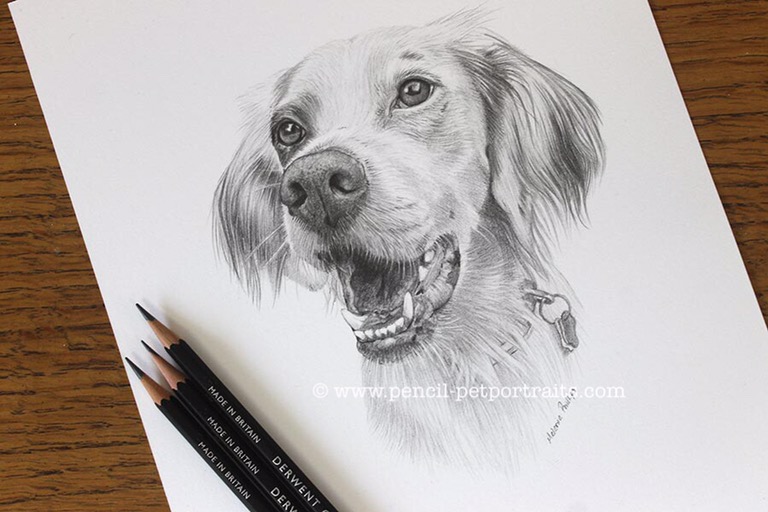 We hope that you have enjoyed viewing our Art Studio Blog. Why not sign up to our Monthly newsletter accessible at the bottom of our website which comes out on the 1st of each month. You can catch up on all of the portrait stories and news from our Art Studio! Please don't forget to subscribe to our Youtube Channel too, share, like and follow our social media and you are more than welcome to comment below, we love hearing from our readers!
You May Also Like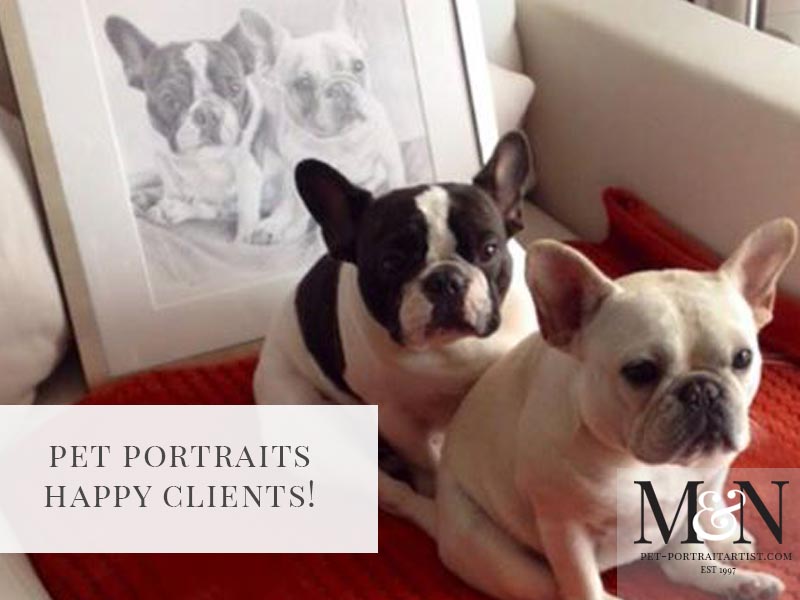 May 12, 2015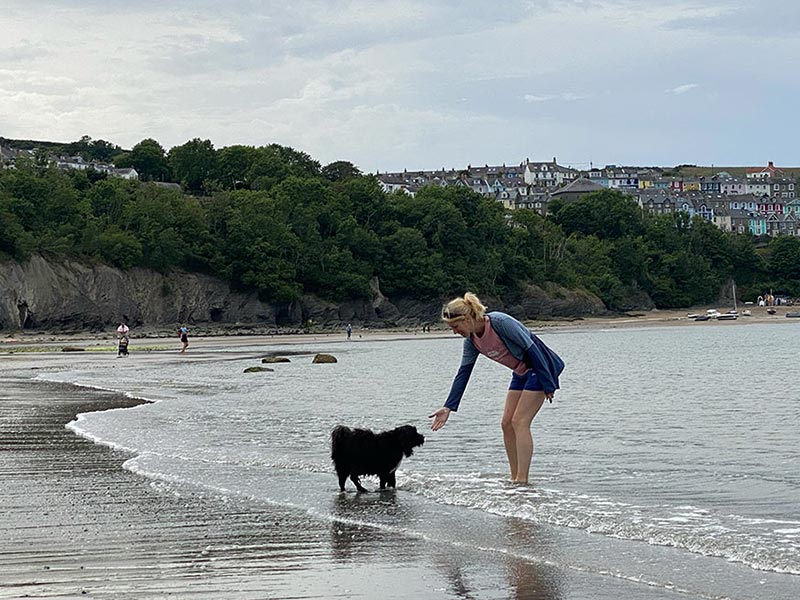 June 27, 2022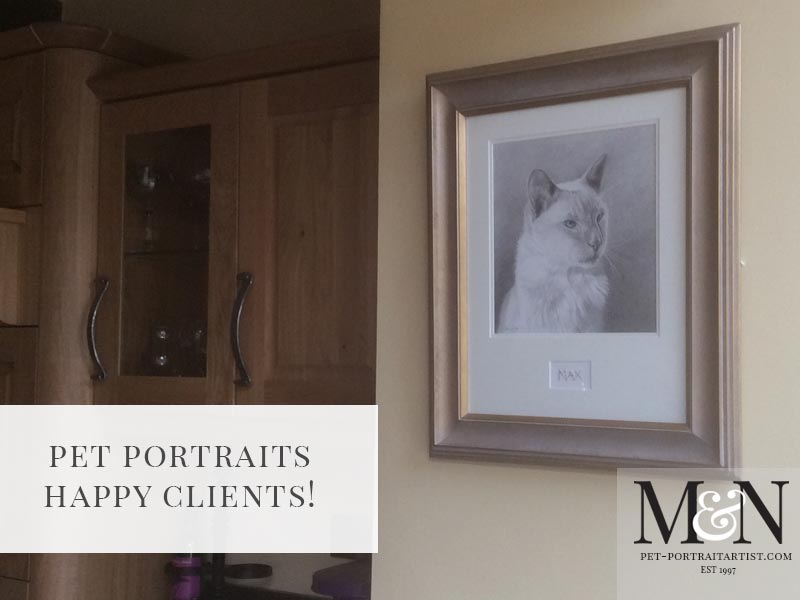 January 16, 2017