Horse Portrait Framed
December 9, 2017
Welcome to my latest horse portrait framed! The drawing is of a beautiful horse called Cherokee (Cherry) and was commissioned by Pauline and her sister Maureen. They wanted to give it as a joint gift to their niece Caroline on Christmas day 2017. Pauline emailed when the portrait arrived……
He has arrived !!! Cherry is brilliant !! The frame is a triumph and goes beautifully with the portrait it is propped up in my bedroom at the moment and my sister and I are so delighted with your work. Maureen my sister and I will give it jointly to Caroline. I will ensure you get the photos. Thank you. Pauline
It was especially great to hear that she loved the frame as it is a new frame that I have added to my framing range! Scroll down further to see some lovely photos of Cherokee's portrait framed.
Horse Portrait – Happy Clients
Pauline emailed me this wonderful photo of both her, Maureen and Caroline all on Christmas day with the portrait too. They emailed me….
Caroline was thrilled with the portrait of Cherry and said it would be greatly cherished. All the family think your portrait is beautiful ! The photo is of Maureen (L) our niece Caroline and me Pauline. A very happy new year to you Nicholas and Lily.
We also received more amazing photos from Caroline with Cherokee and her portrait too. Thank you so much Caroline!! Therefore I am so looking forward to adding them to my website in my next round of updates. You can read two fantastic testimonials from Pauline, Caroline and Maureen below. Thank you all for sending these photos and making my day too!
Also just received these 2 photos from Caroline at the stables. She wanted you to see them and how delighted she is with the portrait. Thank you again for creating  this wonderful portrait.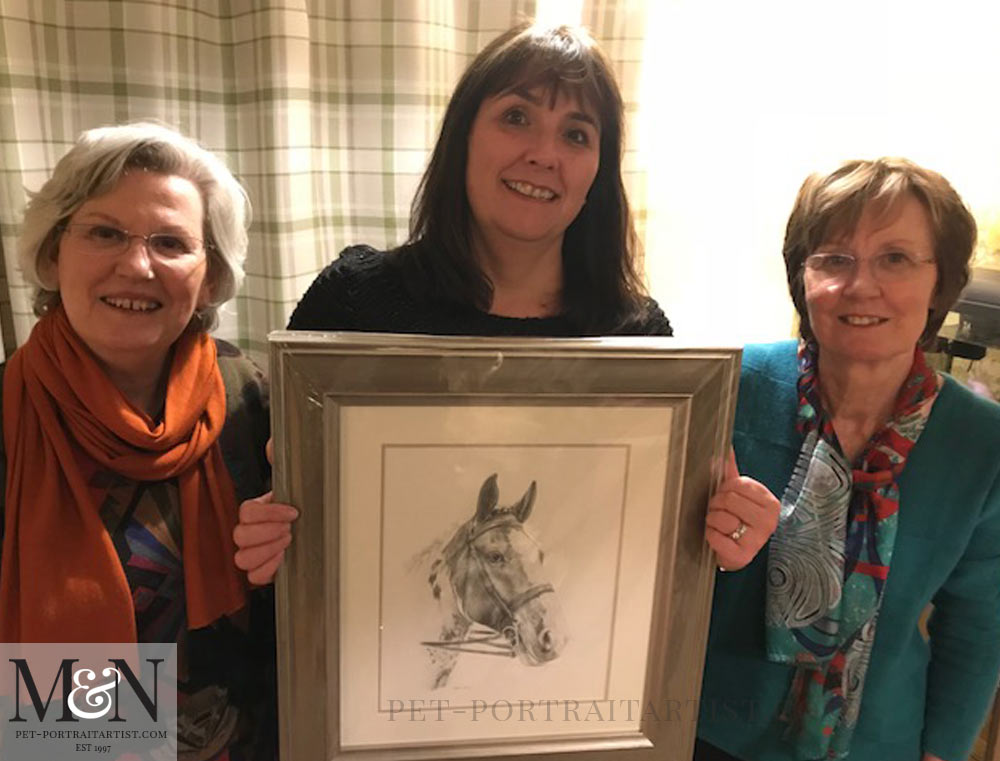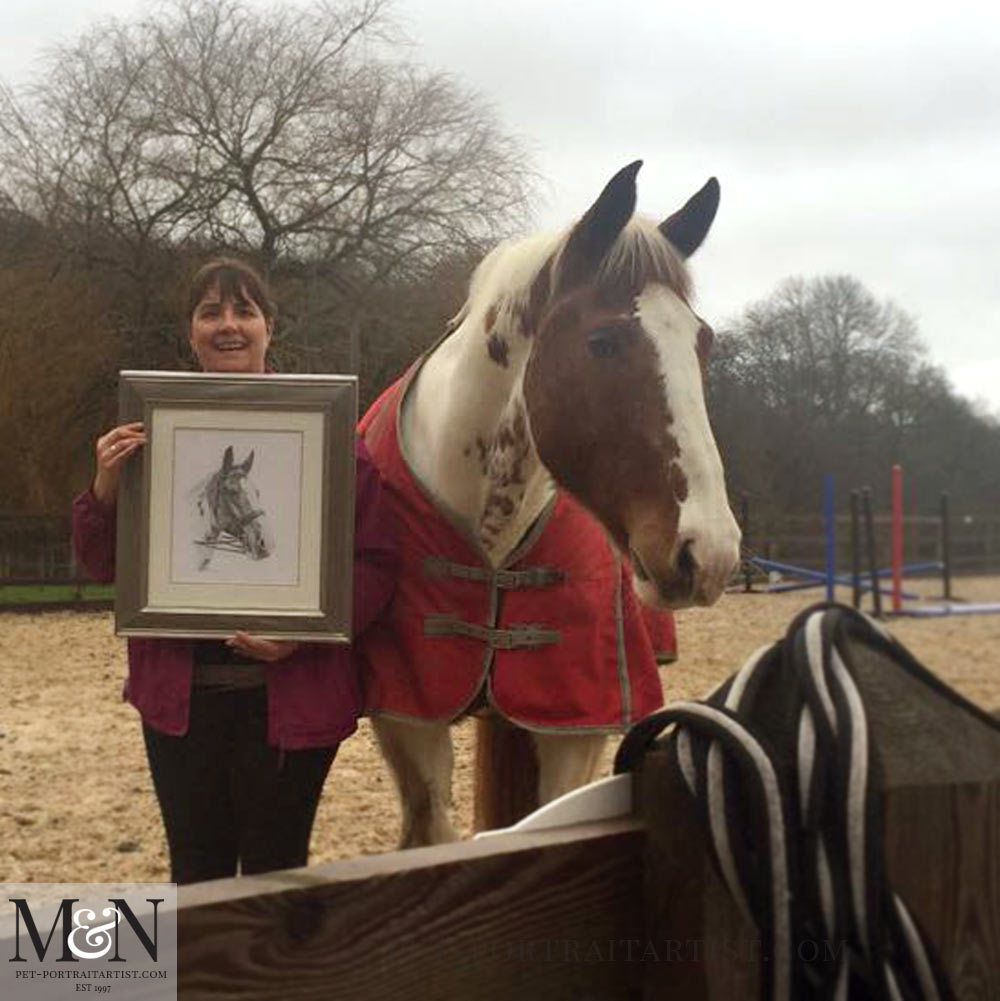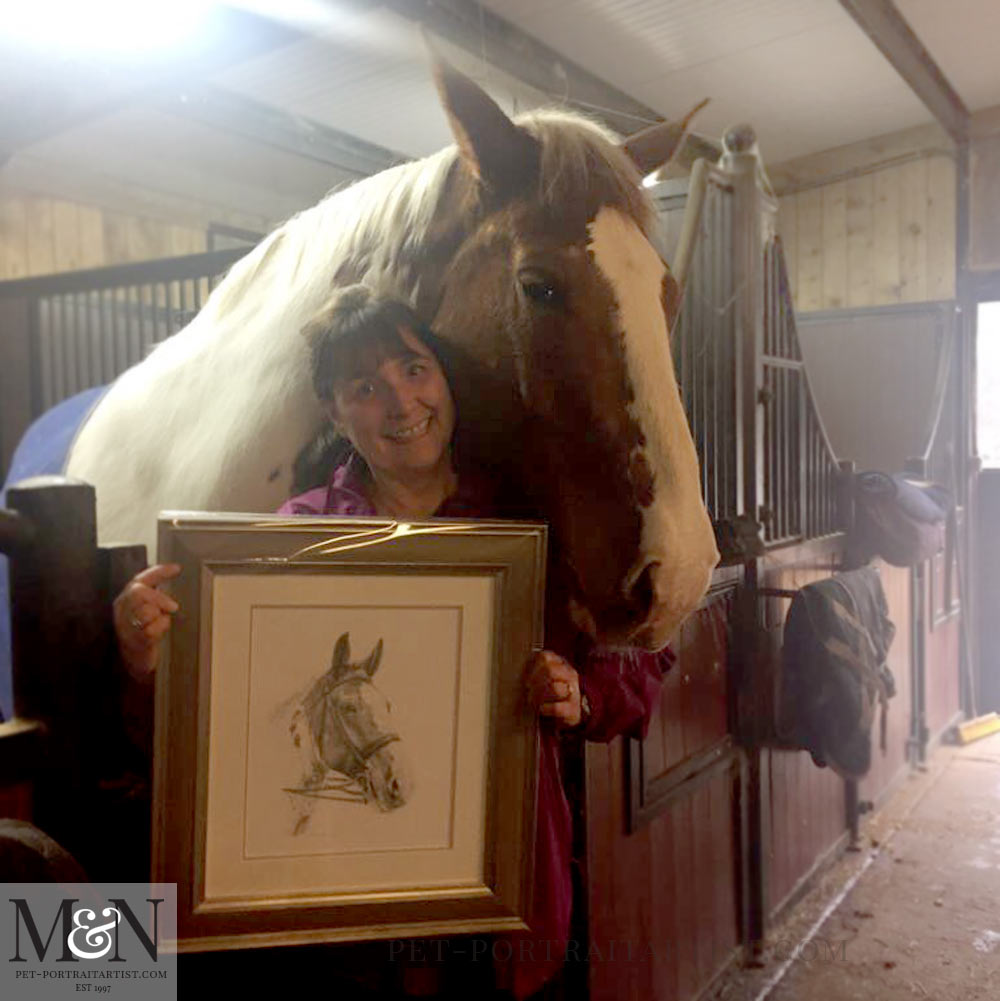 Horse Portrait Framed
The Madison is a firm favourite of mine now. I have also created a dedicated page for the frame on my pencil pet portraits website. I know it will be a popular one as it is so pretty. The colour of the frame is Taupe colour. Yet as it is distressed, it shimmers silver in some lights and a gold bronze in other light. You can see the variations in the photo below. Above all, ultimately this is fabulous as it will work well with a multitude of different home decors. It is such a classic design. You can see the framed portrait on my website in the framing section – Madison Frame.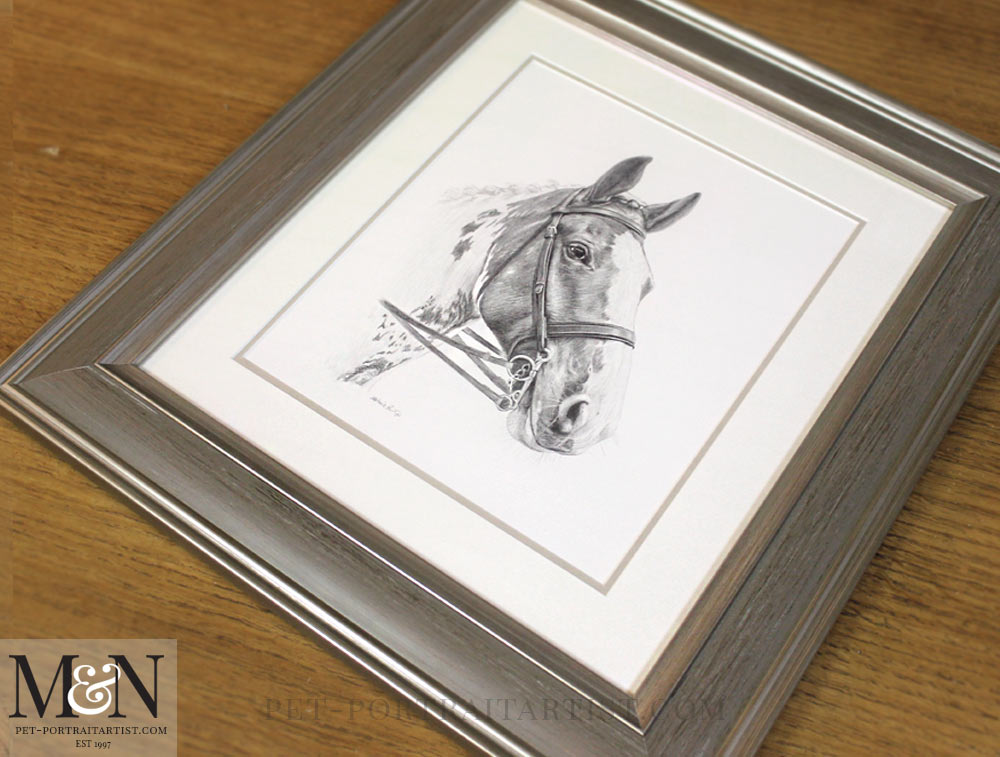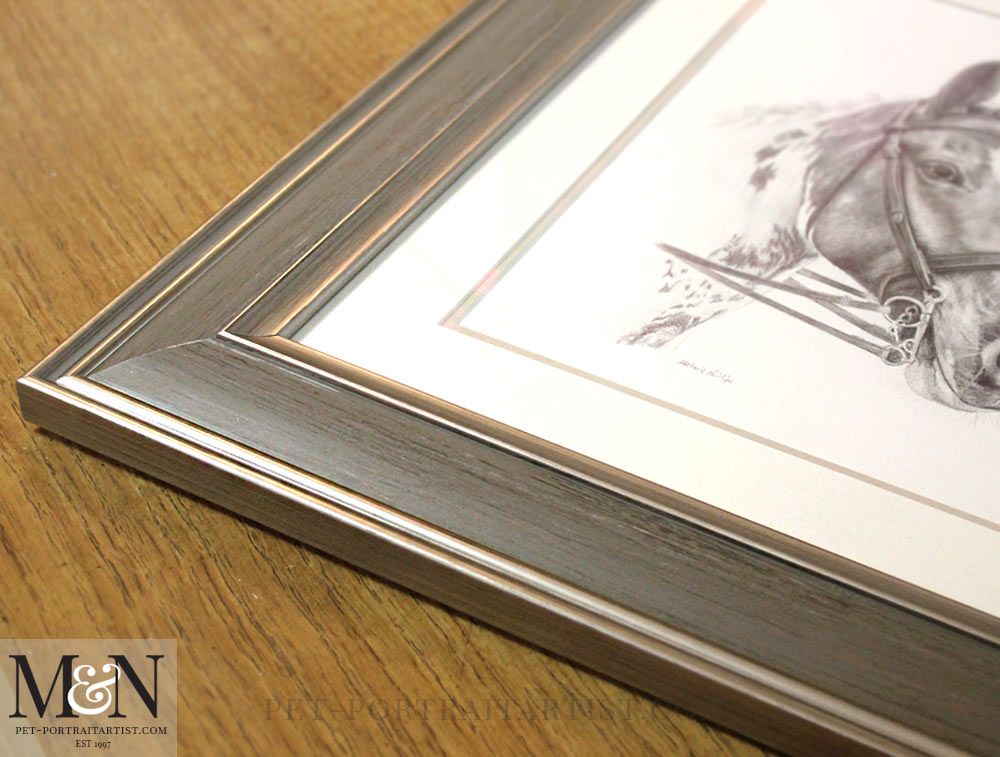 We hope that you have enjoyed viewing our Art Studio Blog. Why not sign up to our Monthly newsletter accessible at the bottom of our website which comes out on the 1st of each month. You can catch up on all of the portrait stories and news from our Art Studio! Please don't forget to subscribe to our Youtube Channel too, share, like and follow our social media and you are more than welcome to comment below, we love hearing from our readers!
You May Also Like
September 10, 2015
June 1, 2019
July 30, 2019