Pet Portraits Stickers and Studio News
February 13, 2018
Welcome to the first blog post in a long time all about our pet portraits stickers and studio news. Readers of our blog, I'm sure that you have noticed we haven't made a blog post for a while. It's not that we don't have anything to blog! On the contrary, it's that I have just been really busy. Drawing and doing the hundreds of other things here in the studio.

So the first of a number of blog posts today all about our new pet portraits stickers! We actually received these in December of last year but I haven't had time to blog them until today. Although I have used a number of them already!
Stickers for frames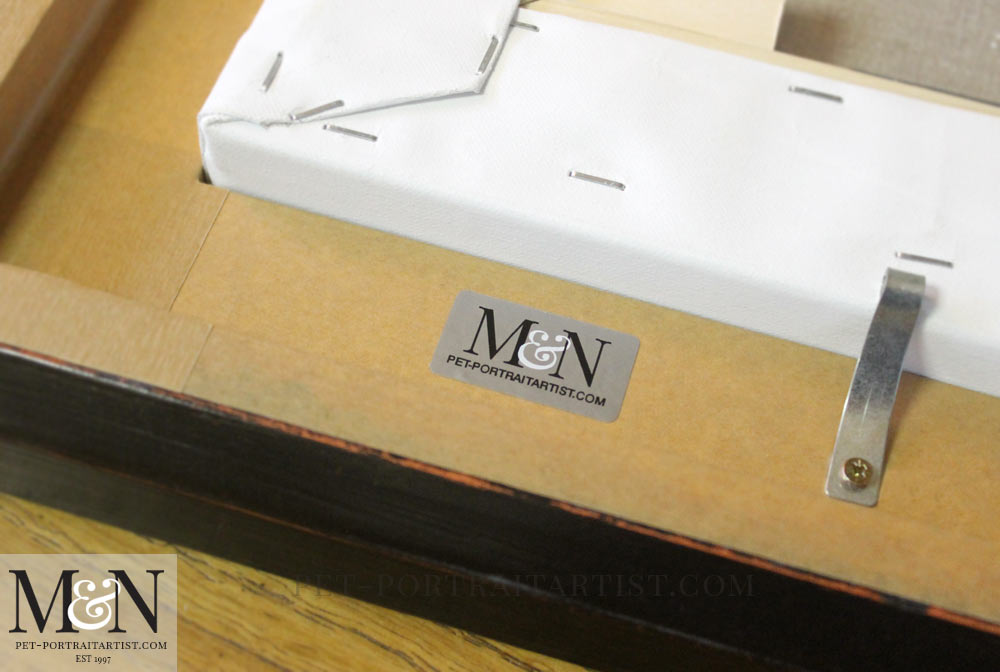 This all came about last year when wanted to add our website address onto the wood of our canvas. Thanks to our canvas makers Harris Moore for the recommendation. We were put in touch with a wonderful graphic design and printing company here in the UK. They helped us create stickers for our canvases and the back of our frames. This now means our clients can easily find our contact details to get in touch. Not everyone remembers our website address and so these little stickers fit nicely inside on the stretchers bars and onto the back of the frame which you can see in the photo below.
Stickers!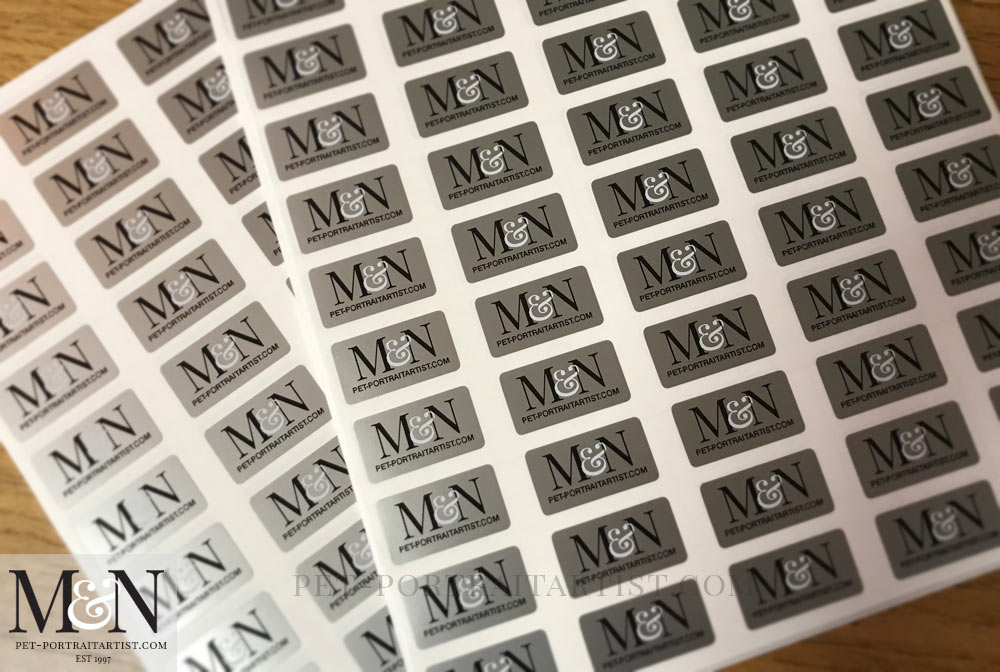 We love them and the company very kindly helped us refine our logo and curve the ampersand around the N of Nicholas. I have now proudly scattered the updated logo across our website and stationary. The next thing to do is design some new business cards to go along side these. I know that's going to take a while. I haven't decided what the design will be yet, I'm still mulling it over. However we are sure we want them to match our new stickers. We hope you like them!
We hope that you have enjoyed viewing our Art Studio Blog. Why not sign up to our Monthly newsletter accessible at the bottom of our website which comes out on the 1st of each month. You can catch up on all of the portrait stories and news from our Art Studio! Please don't forget to subscribe to our Youtube Channel too, share, like and follow our social media and you are more than welcome to comment below, we love hearing from our readers!
You May Also Like
May 30, 2018
January 28, 2019
July 29, 2018