Great Dane Pet Portrait
March 20, 2018
Welcome to our latest Great Dane pet portrait. Jennifer, from Florida USA, emailed to see if we would be able to create a painting of her two Great Danes. She wanted to commission it as a birthday gift for a her husband. We were delighted and asked Jennifer to send photos of her dogs, along with ideas of the kind of portrait that she wanted.
Jennifer requested a 16 x 12 oil painting and sent a number of head and shoulder photos which were perfect for an oil painting. We chatted about the colour scheme Jennifer wanted and she opted for a light grey and cream to work with her home decor colour scheme.
Nicholas started the portrait and emailed Jennifer the first stages. She was thrilled and you can read her email below…
Hi Melanie and Nicholas,
It's absolutely beautiful, actually made me tear up. He is going to love this more than you know.
Jennifer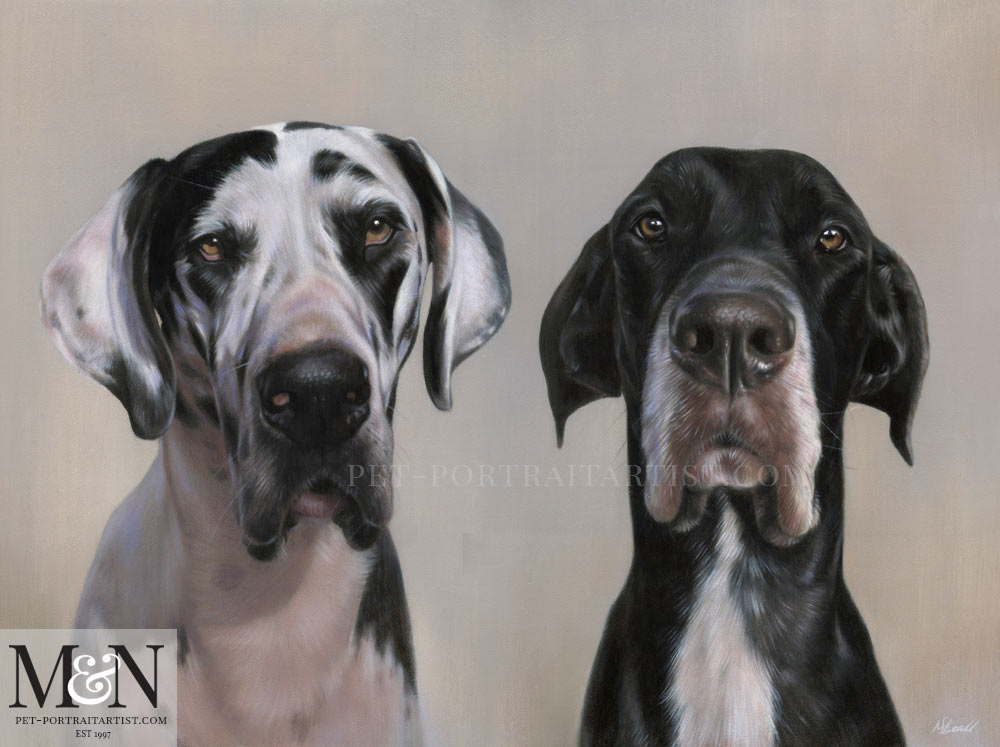 Great Dane Pet Portrait – Photo
When the portrait was complete, we sent the final scan to Jennifer for her approval. We also took a few photos of the portrait on our plan chest in our art studio with one of our paint brushes to help show scale.
Jennifer also emailed during the middle stages. We always send stages of the portraits via email so that our clients can be part of the process. We really love hearing their feedback and comments about the portrait at the various stages.
These are amazing, I can't believe how talented he is. I could not love this more.
Jennifer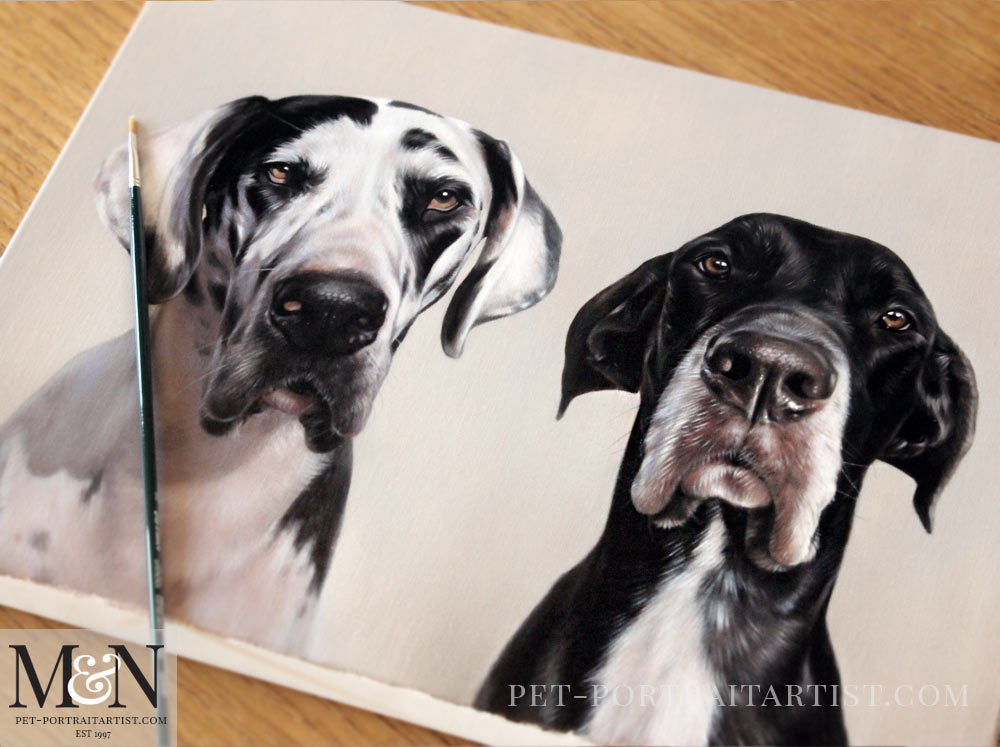 Are you enjoying our blog? Why not sign up to our Melanie's Monthly News, which comes right into your inbox each month! You can sign up at the bottom of our website or at the top of the blog. Please don't forget to subscribe to our YouTube Channel too. You are more than welcome to comment below, we love hearing from our readers!

You May Also Like
January 30, 2022
June 30, 2018
June 13, 2015