Oil Pet Portrait of Boo
May 31, 2019
Welcome to Nicholas' latest oil pet portrait of Boo! Boo's portrait is a 12 x 10 inches oil painting. Commissioned by Sienna, a lovely client in the UK, who we thoroughly enjoyed working with!

We worked with closely with Sienna to get the perfect photo of Boo for the perfect composition for this lovely painting. Sienna also requested a blue sky for behind Boo and it works very well with Boo's coat colouring. It really allows her to be in full focus. Scroll down to see work in progress photos and the final painting framed.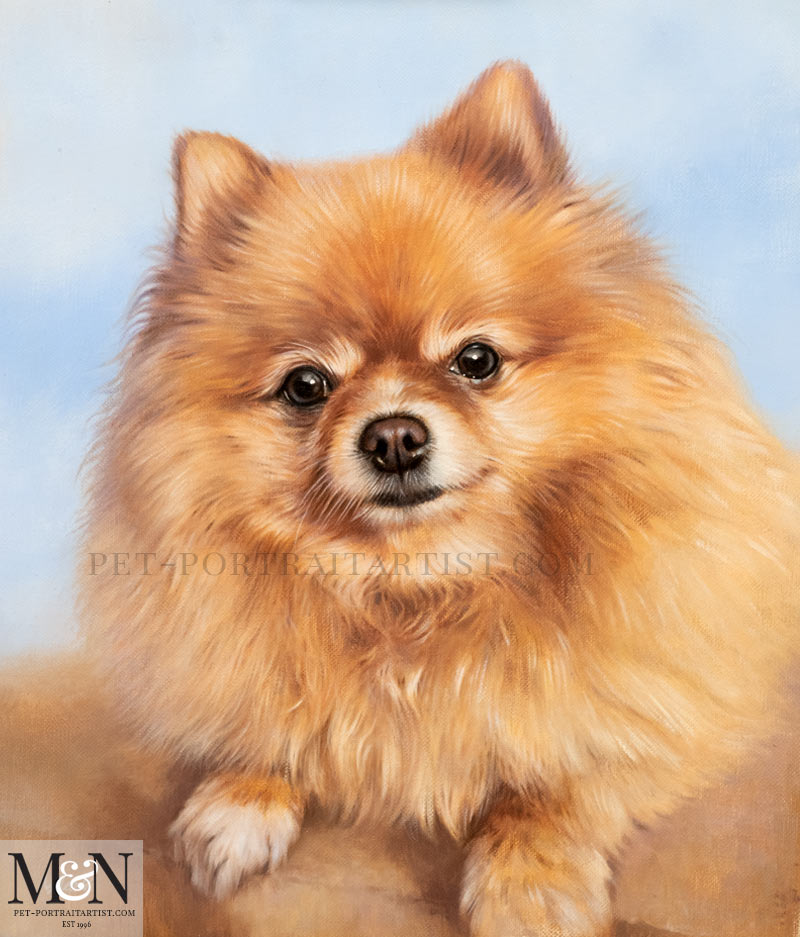 Oil Pet Portrait of Boo in Progress
The photos below are just a few taken while Nicholas was creating the portrait here in our studio. He traditionally hand paints all of his portraits. Therefore he works for many hours standing at his easel. The few stages below show a good progression of how the portrait developed. Our clients however, receive all of the stages via email to watch and keep for posterity. Above all, it allows them to really feel part of the process.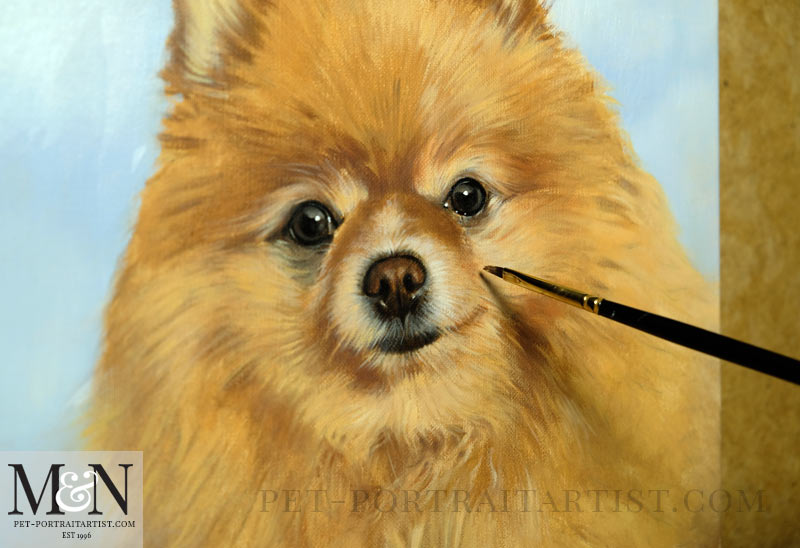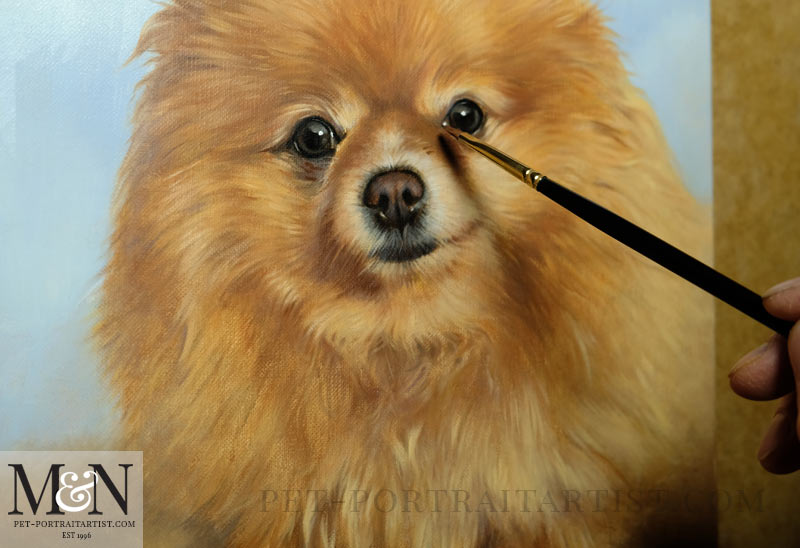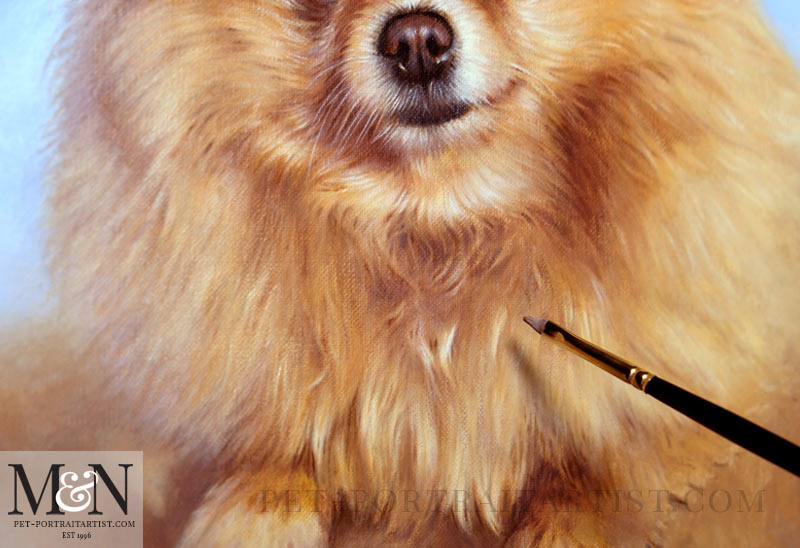 Watch the video of Boo's Painting!
In addition to the photos below, here is a very short video of the portrait taken just prior to packing. My gimble's batteries need renewing so it is just a hand held video, however we hope it gives you a good idea of how the painting looks in real life!
We collectively felt the Regent Frame would be best for Boo's portrait. It is also the perfect size for a 12 x 10 inch portrait. Our framers are complete craftsmen. Hand finished and hand crafted, our frames including the Regent are all simply stunning. The framers also taper and curve the back of the frame too. This means it both covers the depth of the canvas and looks lovely and delicate too.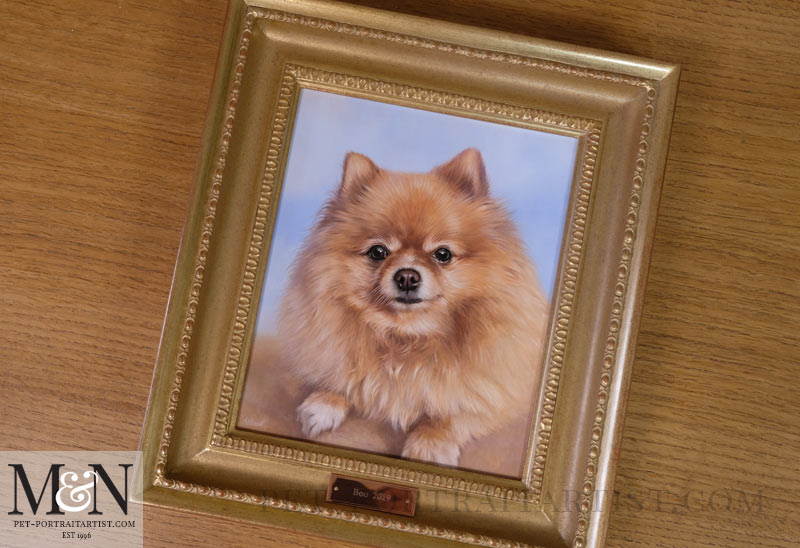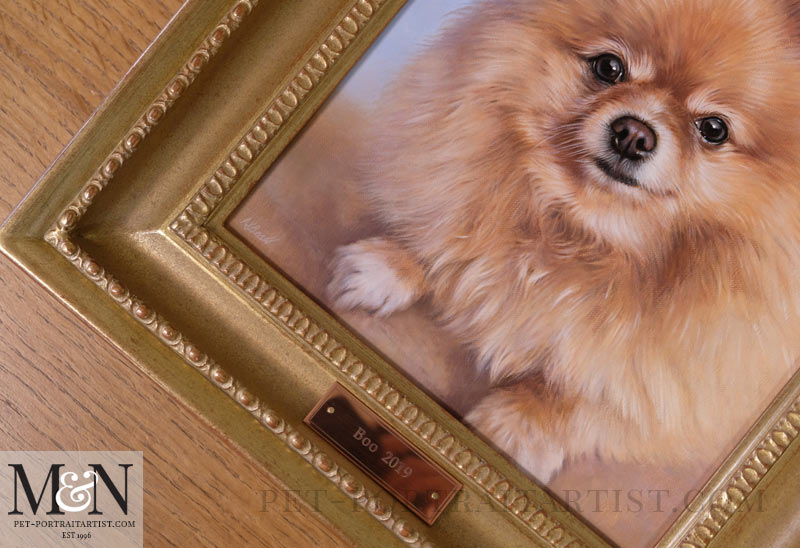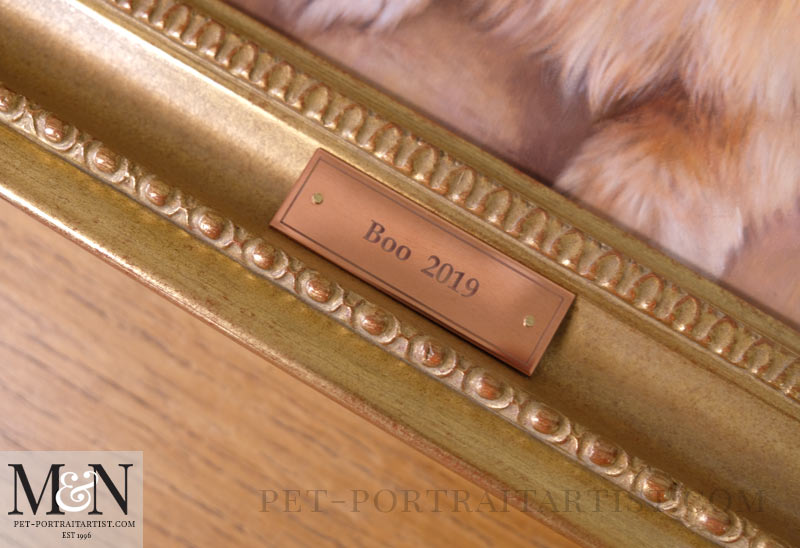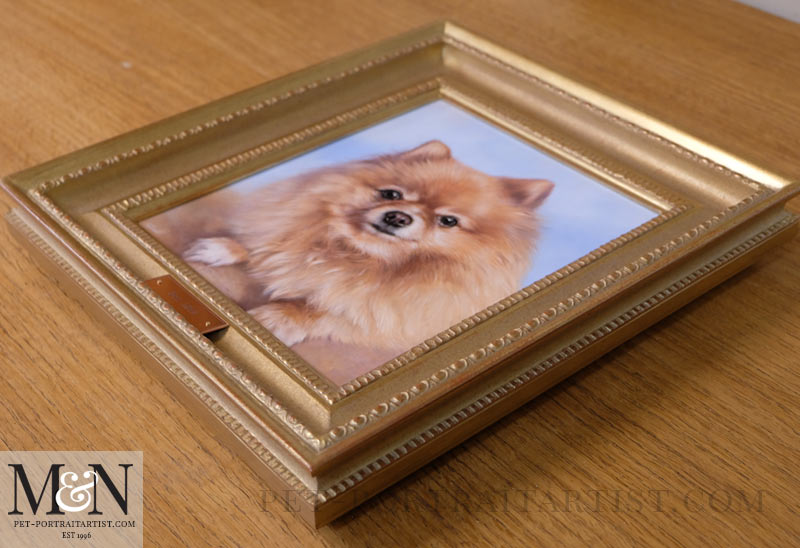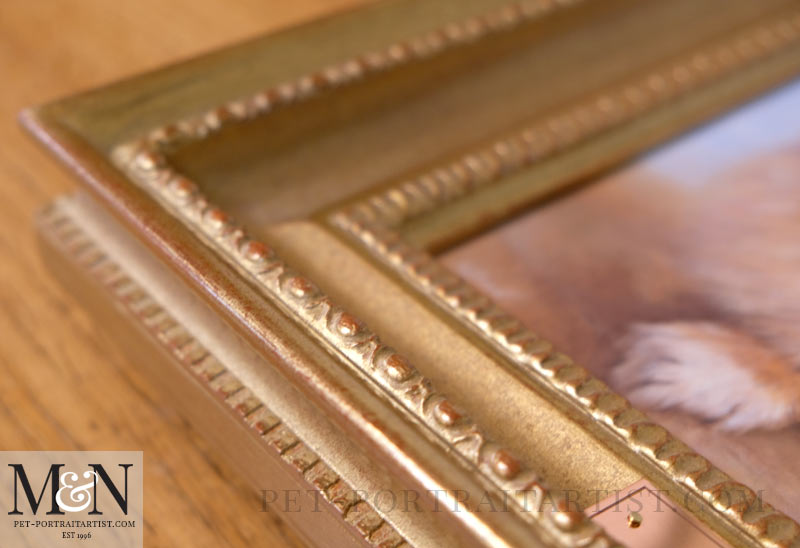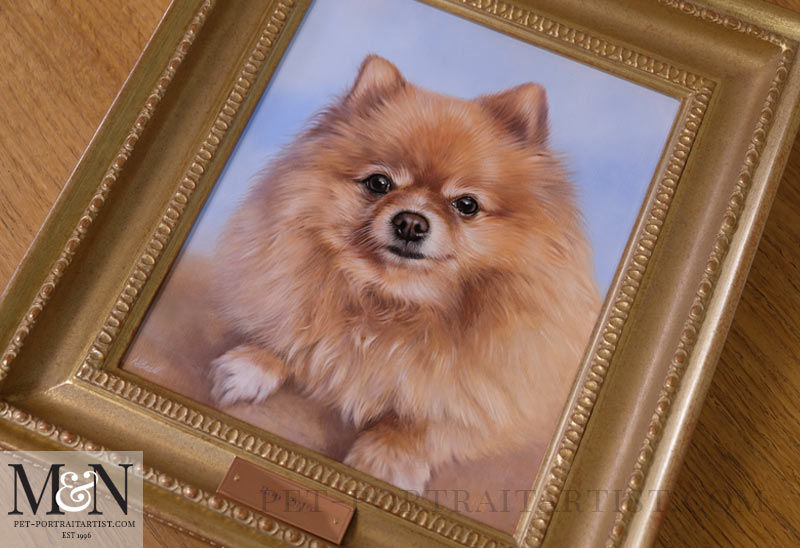 Why not sign up to our Monthly newsletter accessible at the bottom of our website which comes out on the 1st of each month. Catch up on news from our Art Studio! Please don't forget to subscribe to our YouTube Channel too, follow our Instagram @petportraitartists and Facebook @petportraitartists . You are more than welcome to comment below too, we love hearing from our readers!

You May Also Like
December 6, 2018
July 20, 2016
May 3, 2017