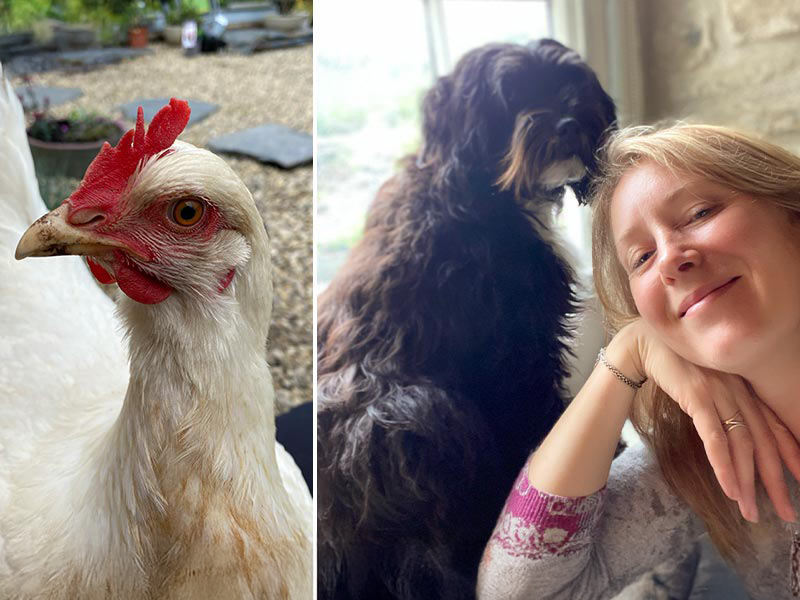 Melanie's June Monthly News
July 1, 2021
Welcome to Melanie's June Monthly News and yet another month has flown by again. It seems to be going so fast this year. We have been incredibly busy in the garden again doing more renovations, out in the back garden this time with a new fence between us and our neighbour. So we revamped the whole of the top cottage garden. Plenty of tidying and planting… those pics will follow next month when it's completed!
Llangrannog Visit
First of all though we visited a beautiful little cove called Llangrannog. We had lunch there and walked up the hill to the coastal path. On the way up out of the cove you can see a statue, scroll to see photos. There was a very happy Rock Pipit singing away, which I captured on the top of the statues head. The statue is by a welsh sculptor…..
The sculpture a bronze statue of the Saint, standing on the headland above the beach was designed and built by the Internationally Renowned sculptor Sebastien Boyesen, who lives in Llangrannog. Carannog was the grandson or perhaps the son of Ceredig, the 5th century Prince of Ceredigion.

Wikipedia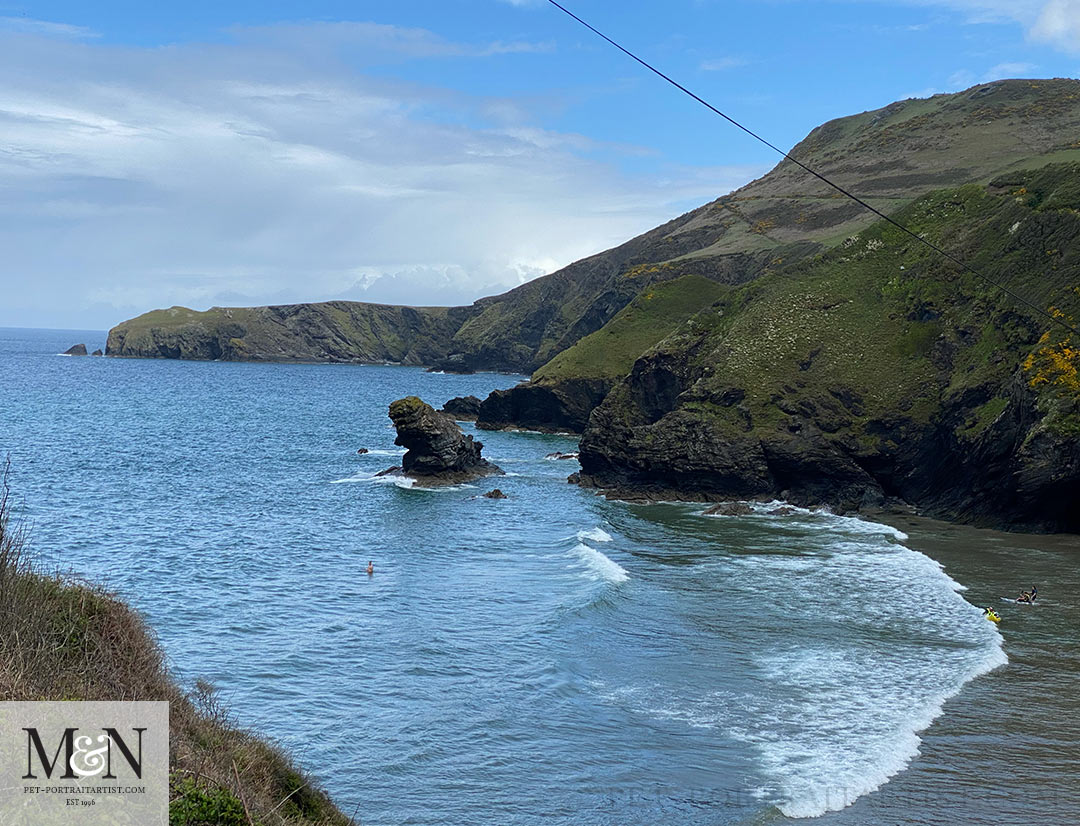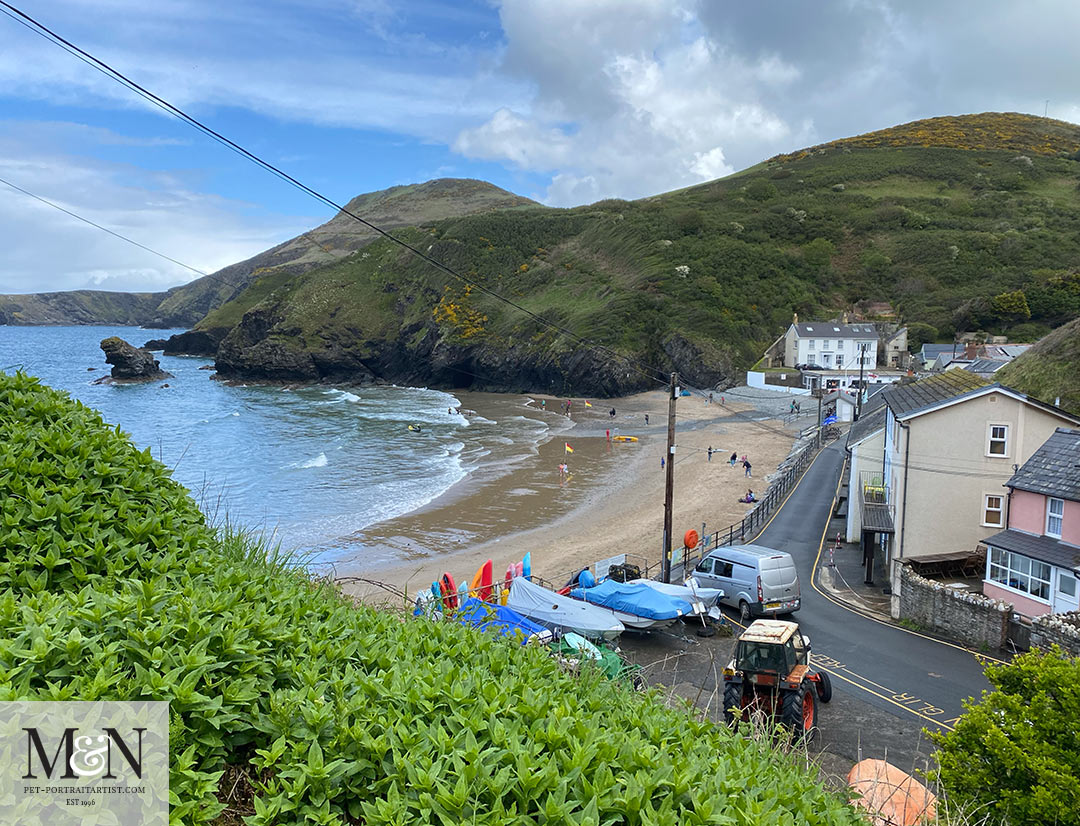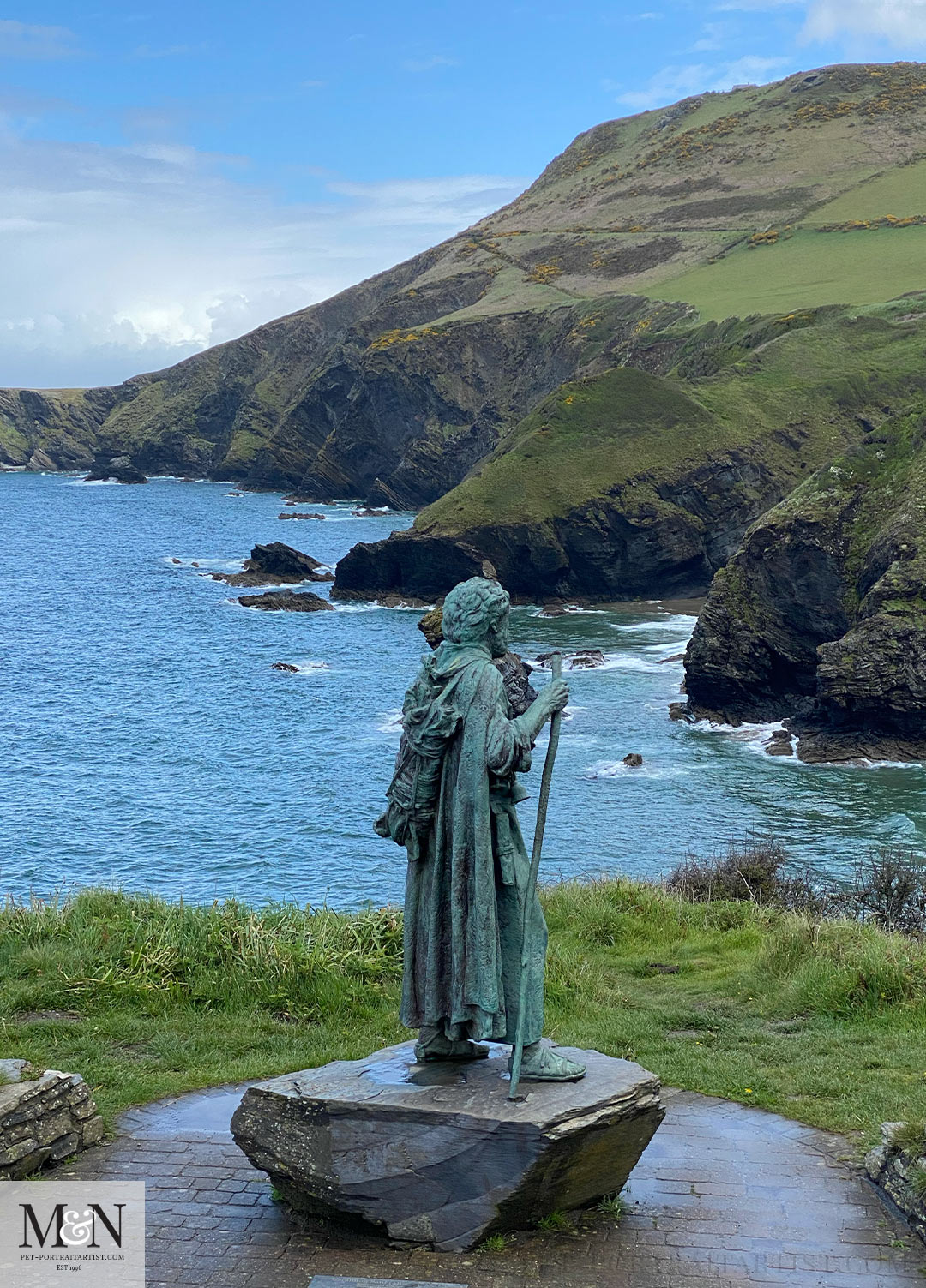 My Greenhouse went on the move…
We have a little greenhouse that my dad gave us when we moved into the cottage, it is only small and unfortunately the only place at the time to put it was down the garden near the studio. The problem was however, the big trees shaded it most of the day and we were never really successful in growing things there.
So this year, now we have finished all of the renovations, we have placed it next to the back of the cottage as there is far more light and heat up there. As you can see its doing extremely well. We have cucumbers, lettuce, purple sprouting broccoli, rocket and spinach. Not bad for a first proper years try.
The two brown kitchen compost bins hanging up are a wonderful solution to holding tools and seeds. Perhaps not the most glamours idea but ideas always welcome! It gets so hot in there so Nicholas devised a clever way of easily taking a pane of the perspex glass out on hot days. It just lifts out from a magnetic strip and holds below on magnetic strip below. This gives us an opening window however even with the shade on there, today at mid afternoon it was 31 degrees!! Amazing for Wales!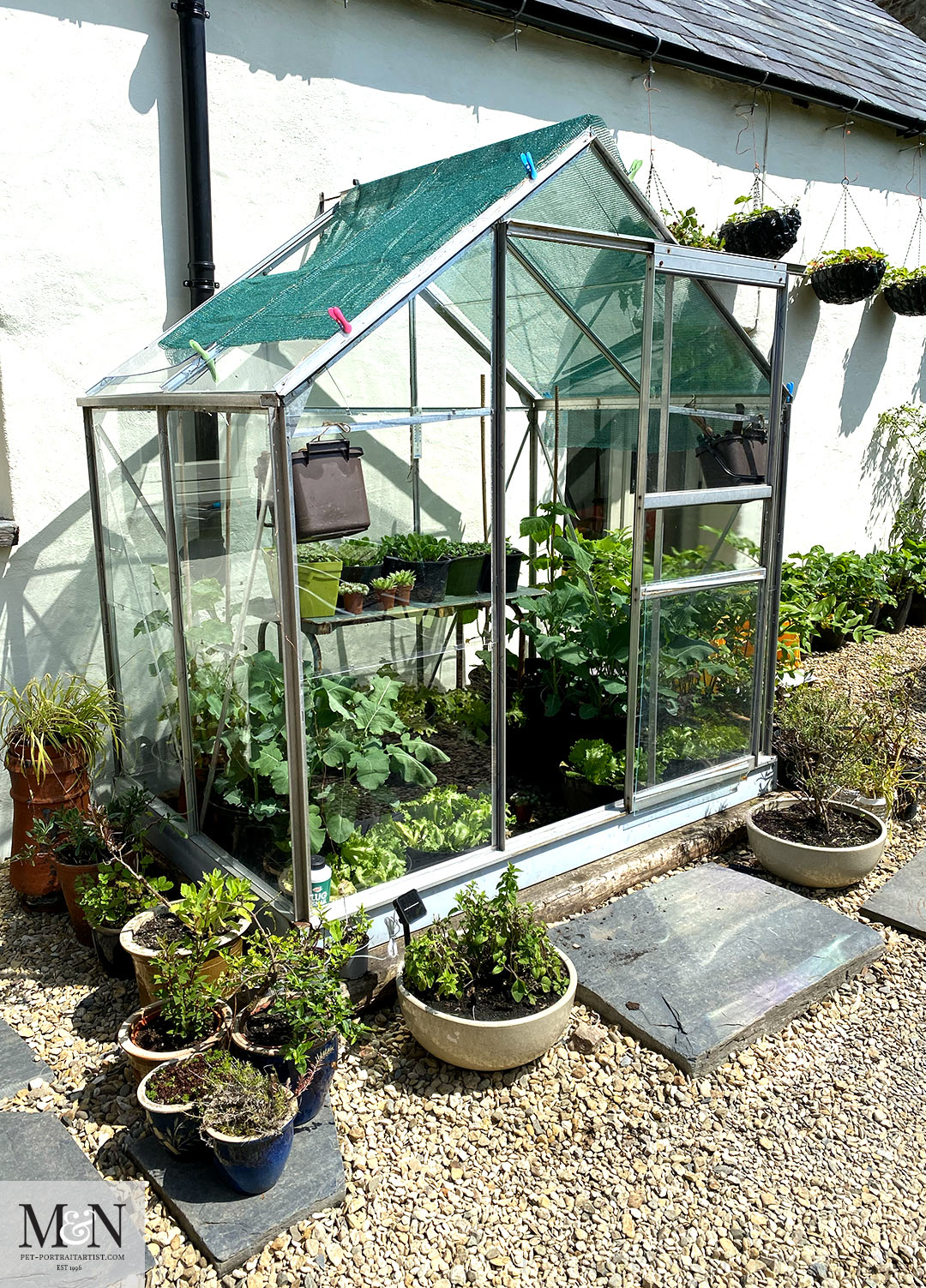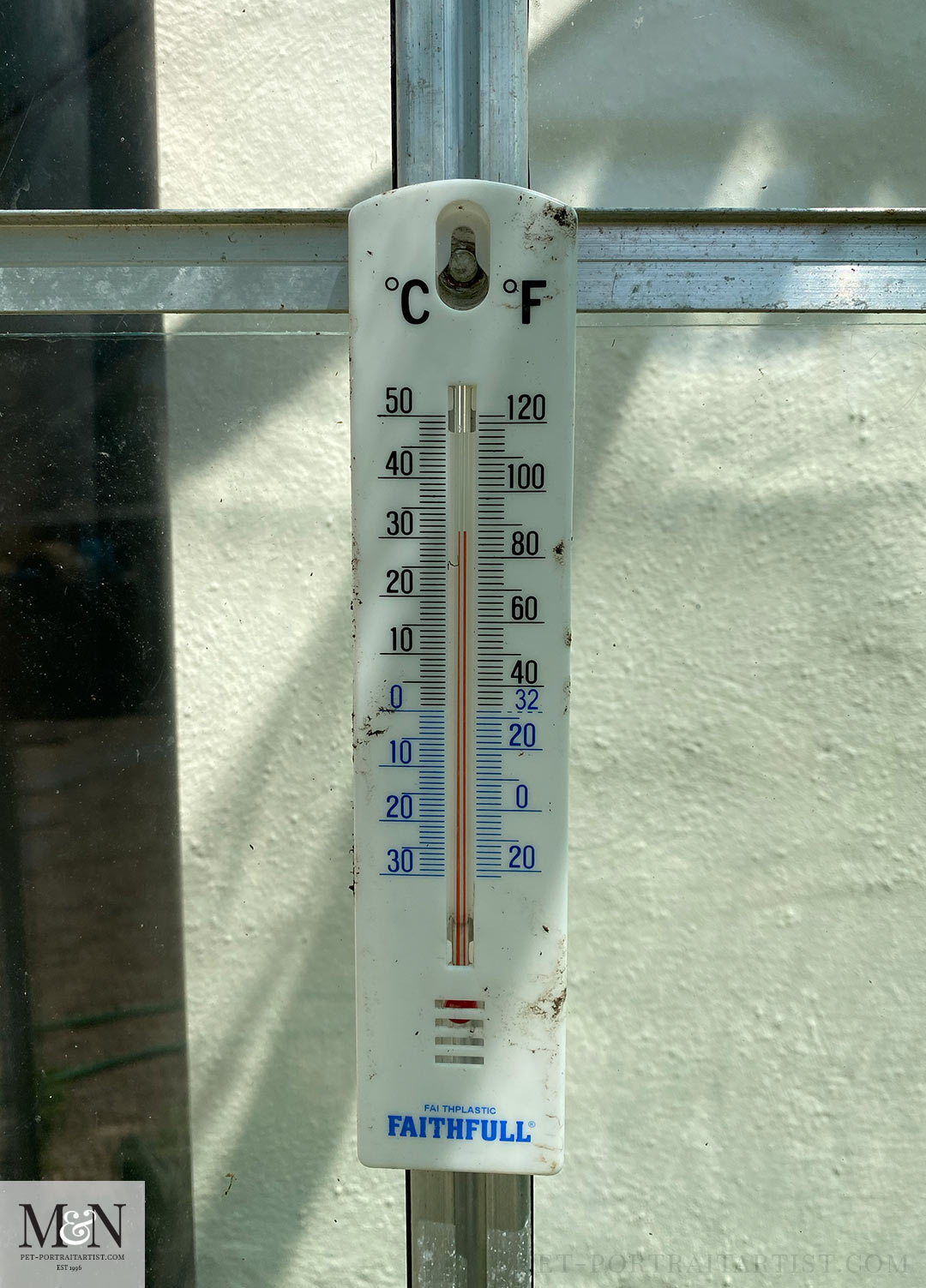 Melanie's June Monthly News – Garden Flowers
The garden is coming along, the flowers are all growing well and looking very pretty. I have to say the bottom garden has been completely neglected as I have been working on the front and top garden in the last few months. My two hens rule the roost over the bottom garden now. They aren't allowed in the top cottage garden which is where I have the greenhouse and delicate plants… and strawberries which they make a bee line for when they see the gate open!! I will have photos of their new henhouse next month too so watch this space!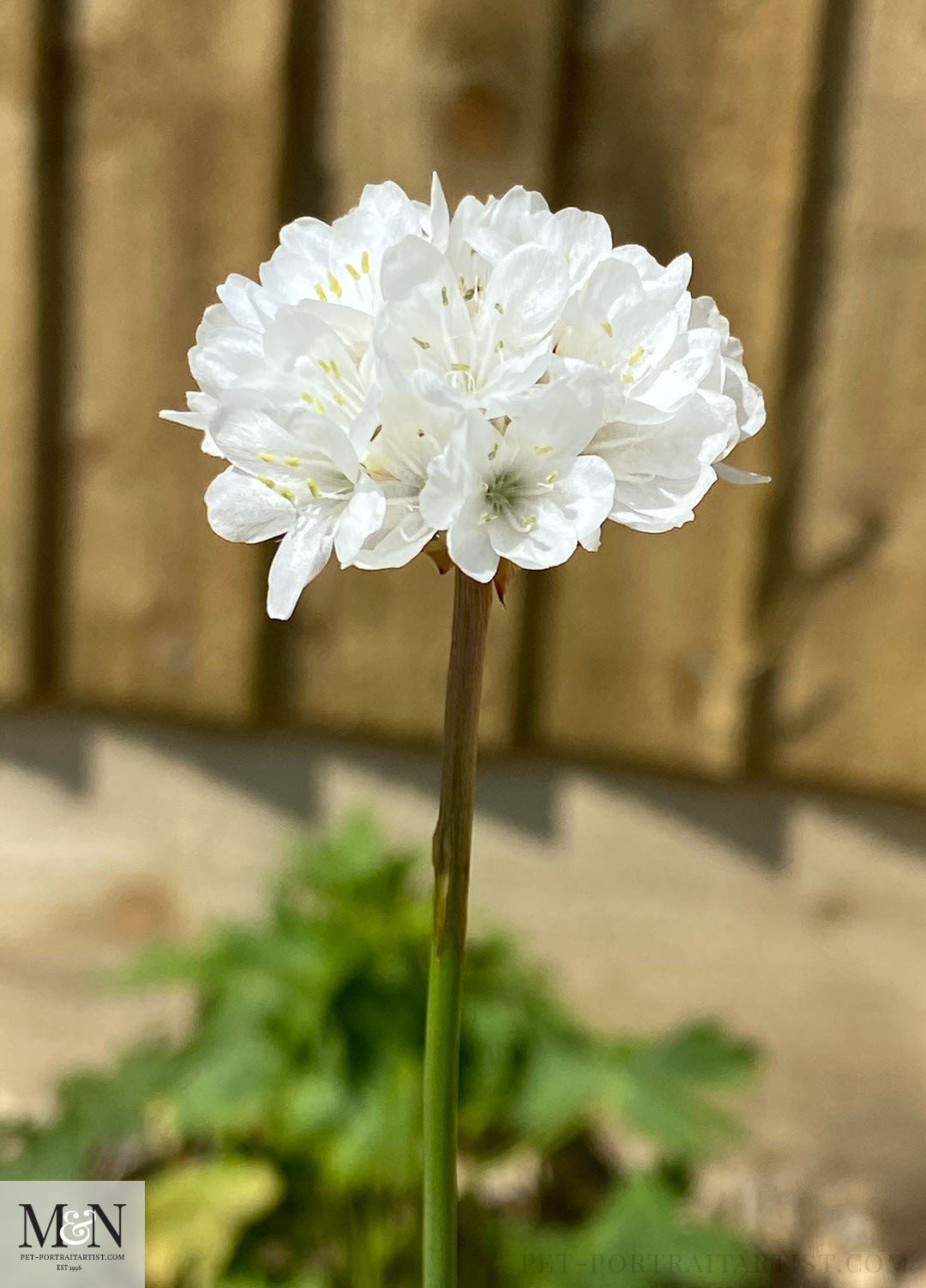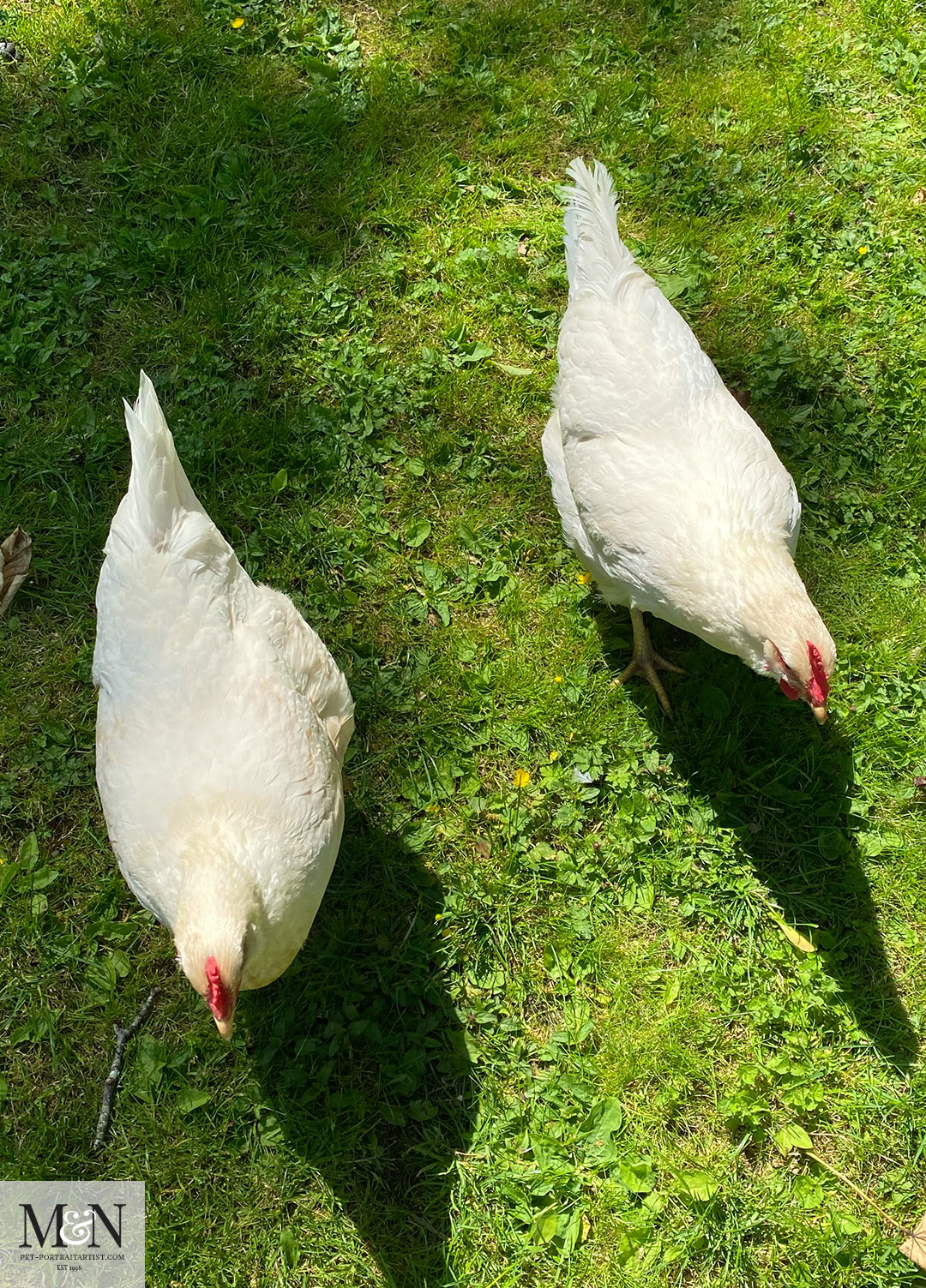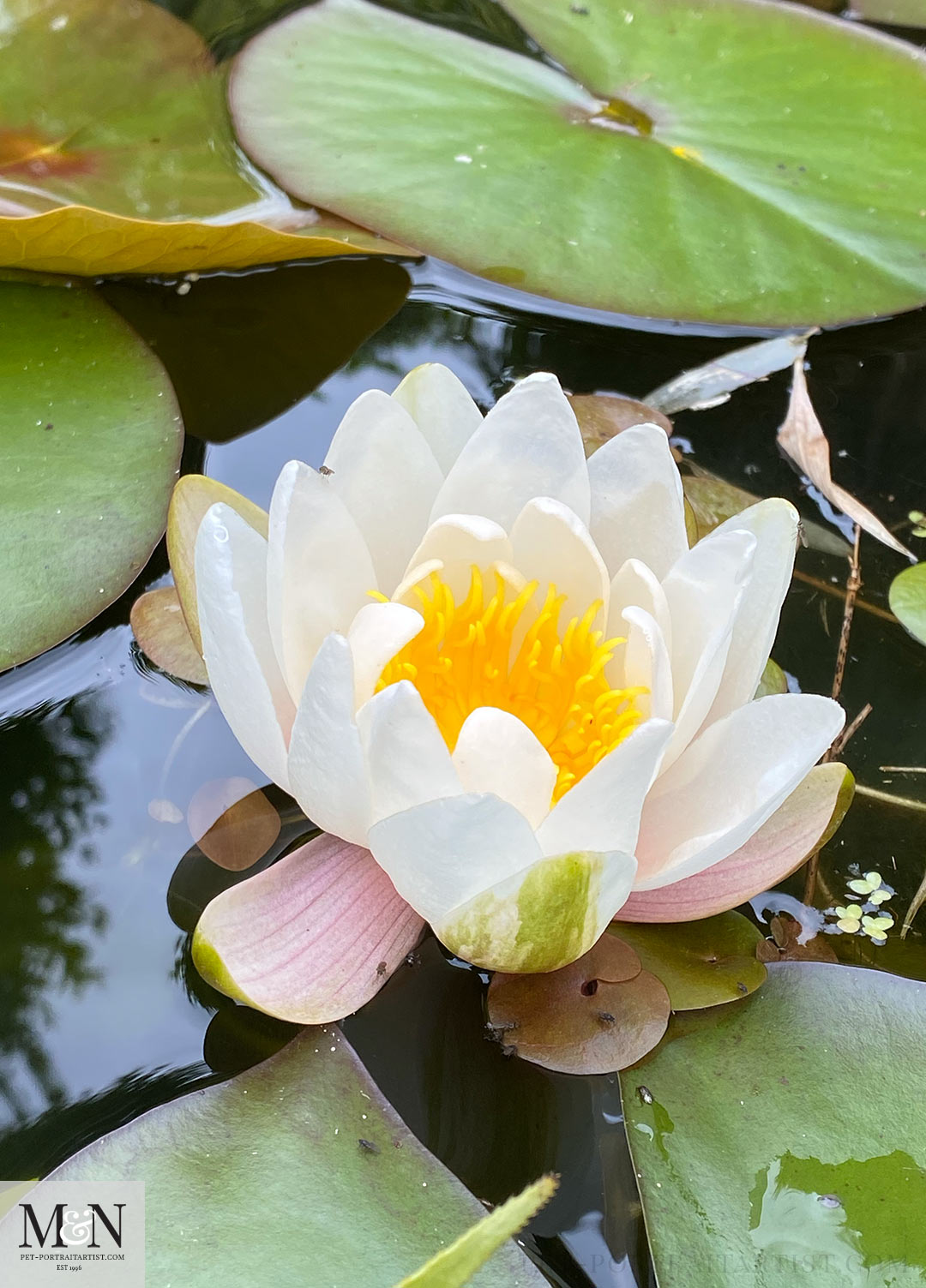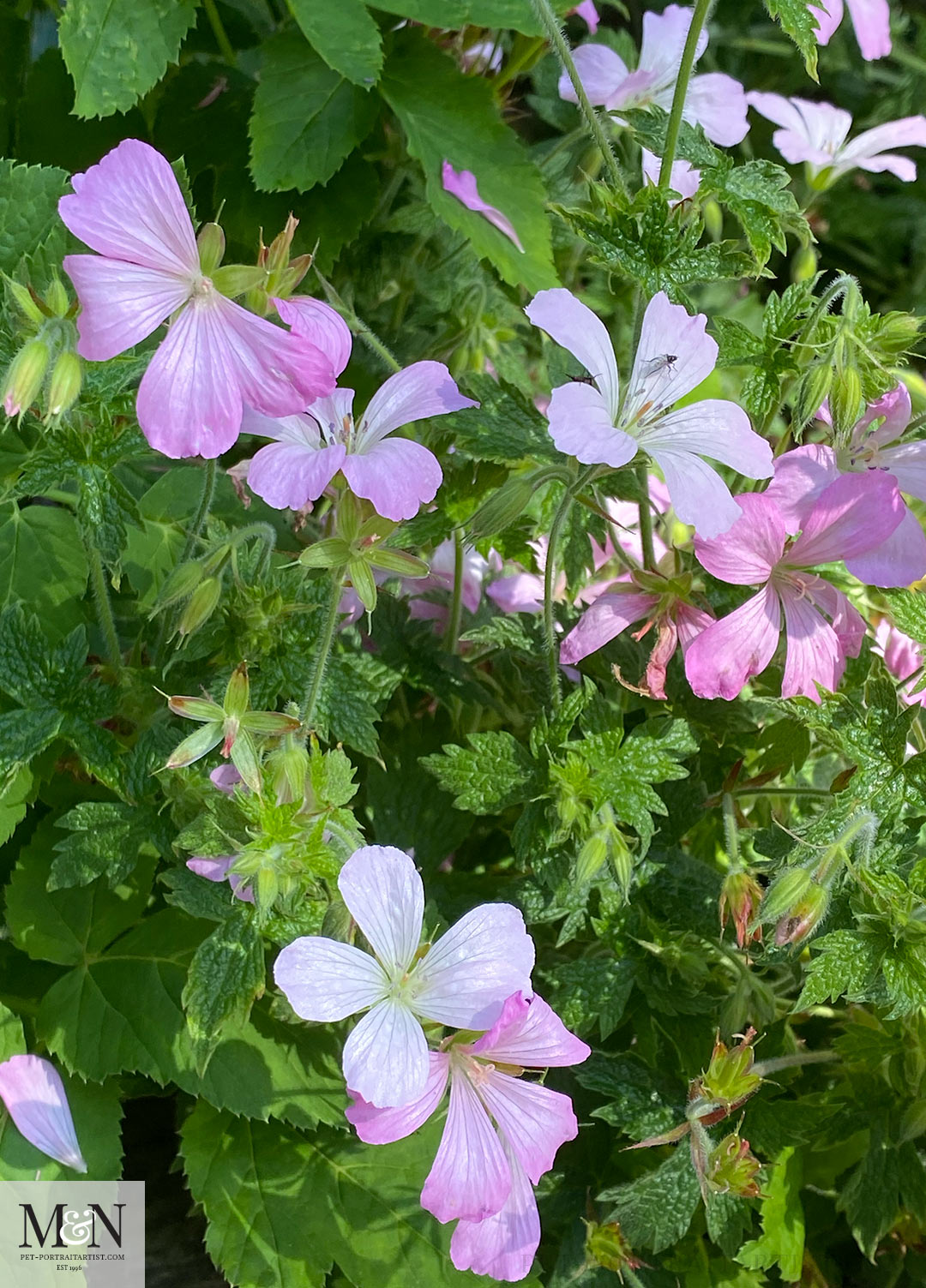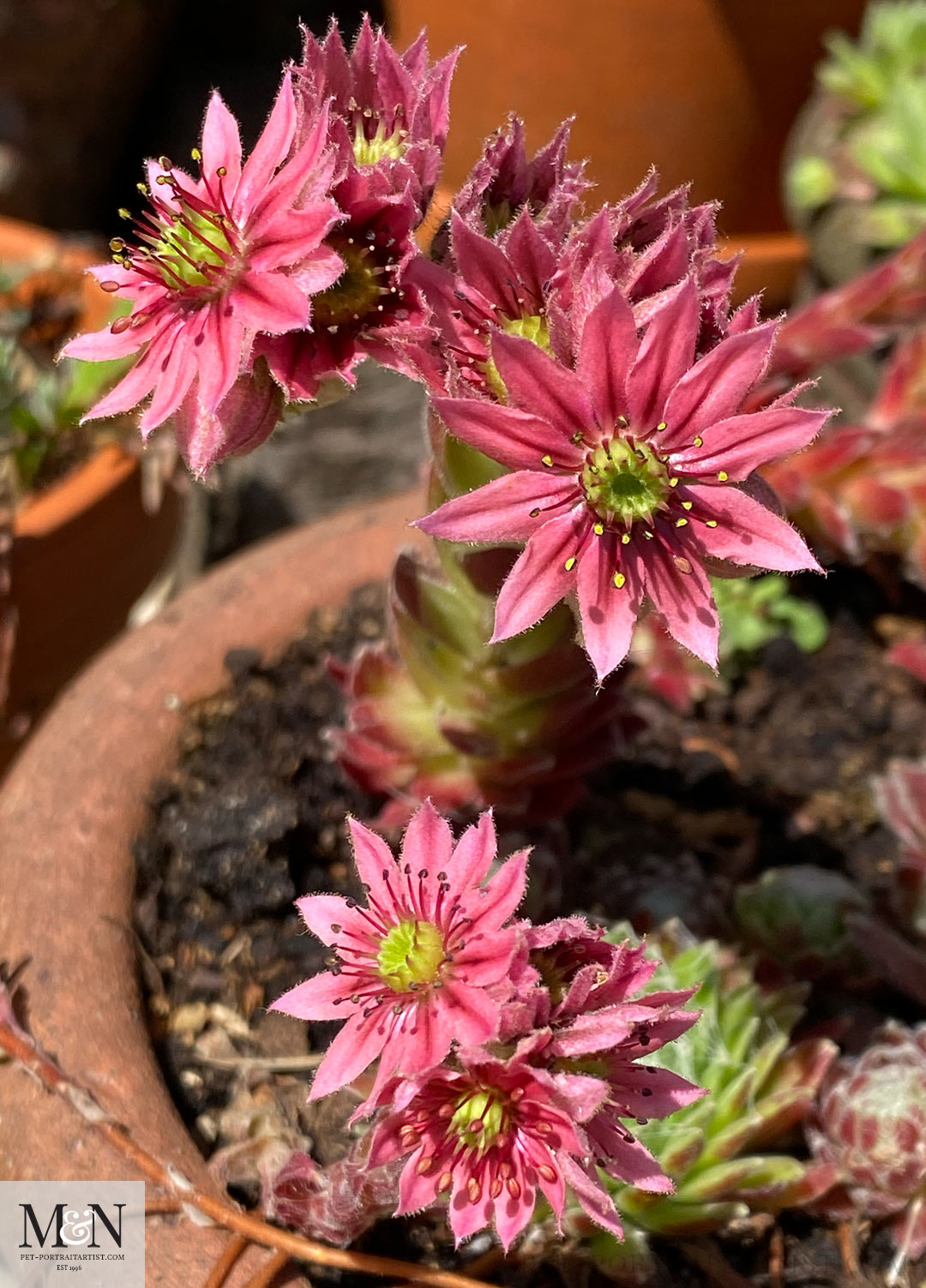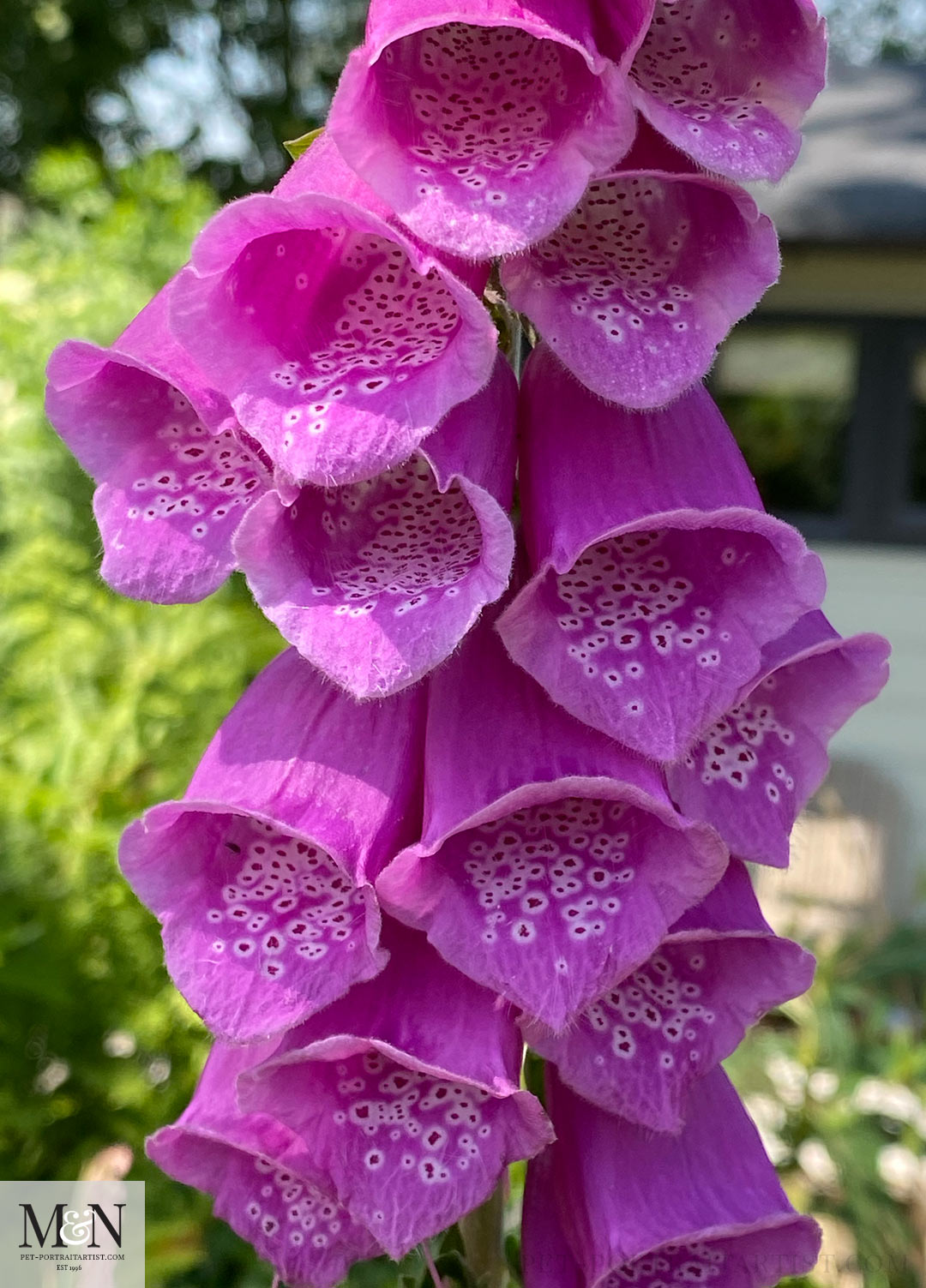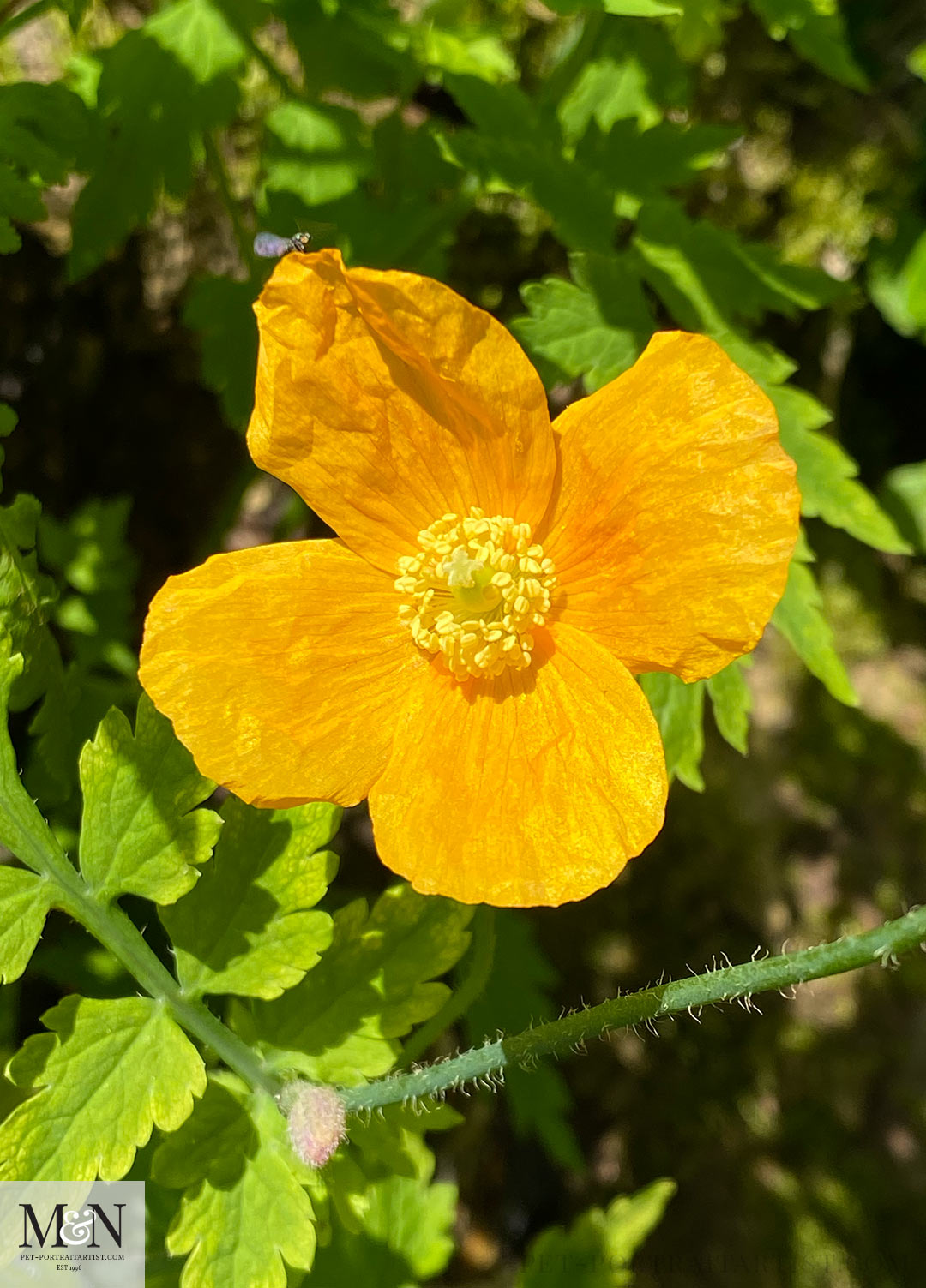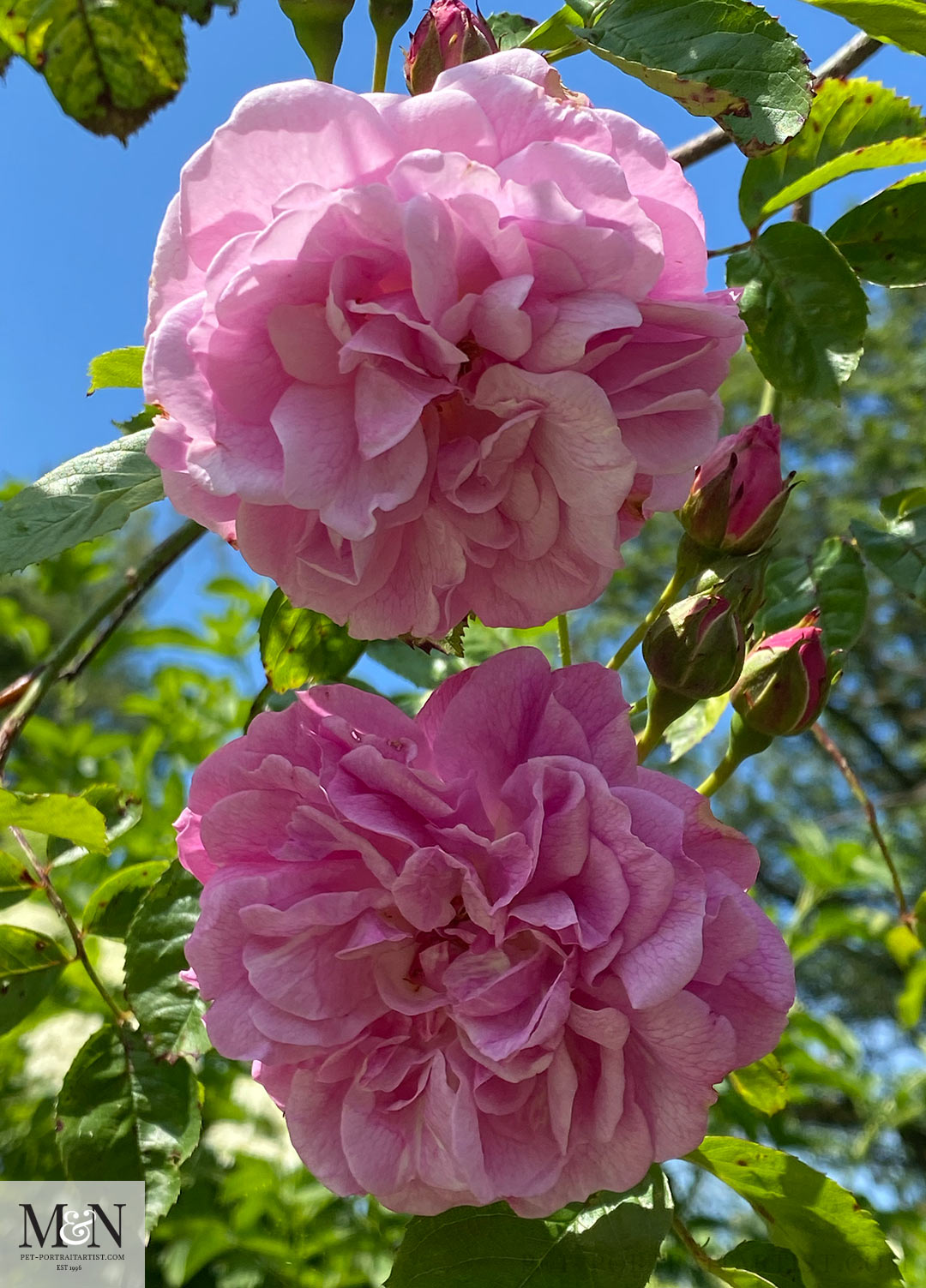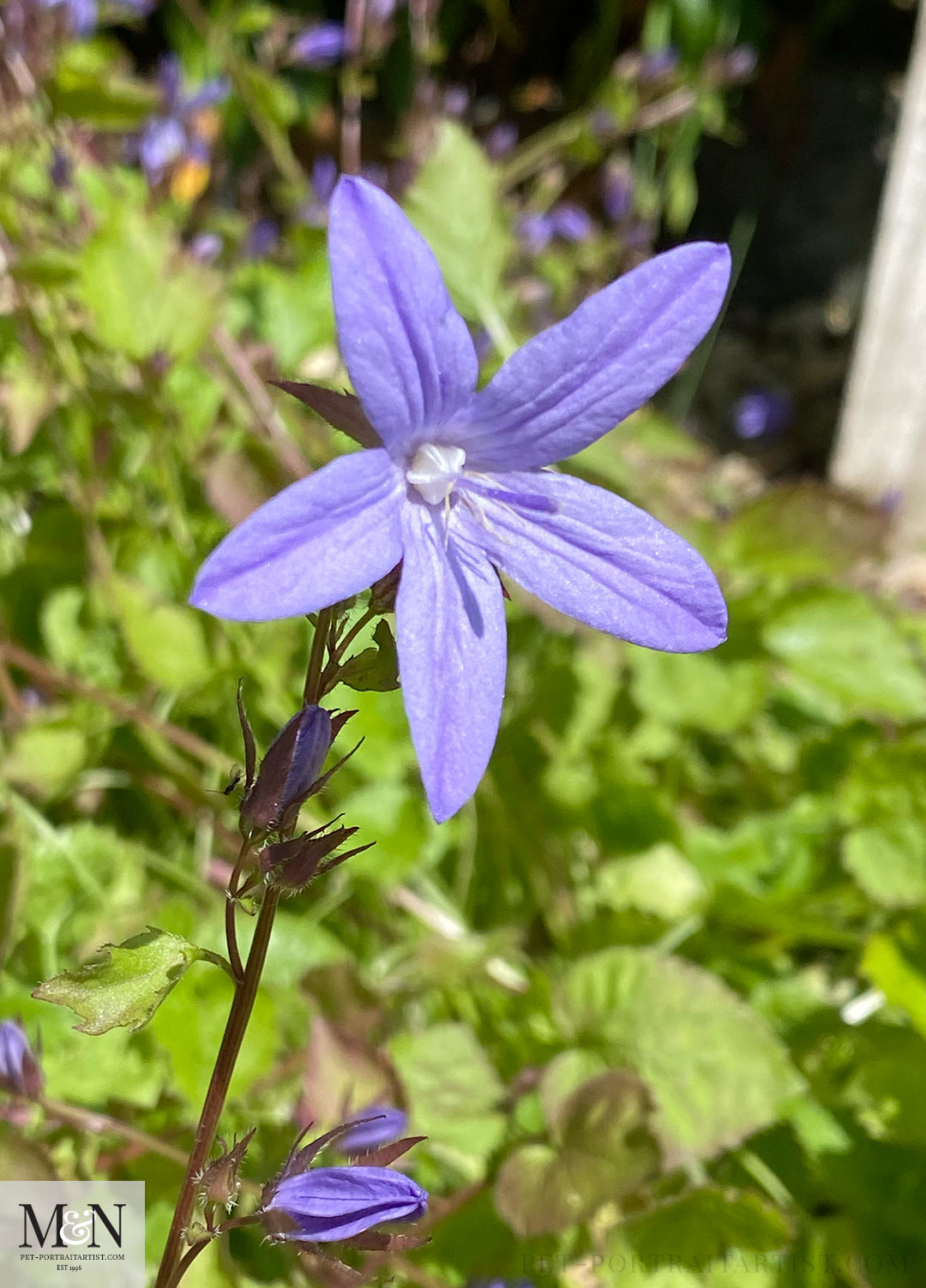 Pencil Portrait Happy Clients
My client Josie has sent a lovely photo of her mum with her portrait of Jasper, along with Jasper too! Isn't it wonderful! The portrait of Jasper was drawn by myself a few months ago at 14 x 11 size and you can read about it on our March Monthly news blog. Thank you Josie for the wonderful photo.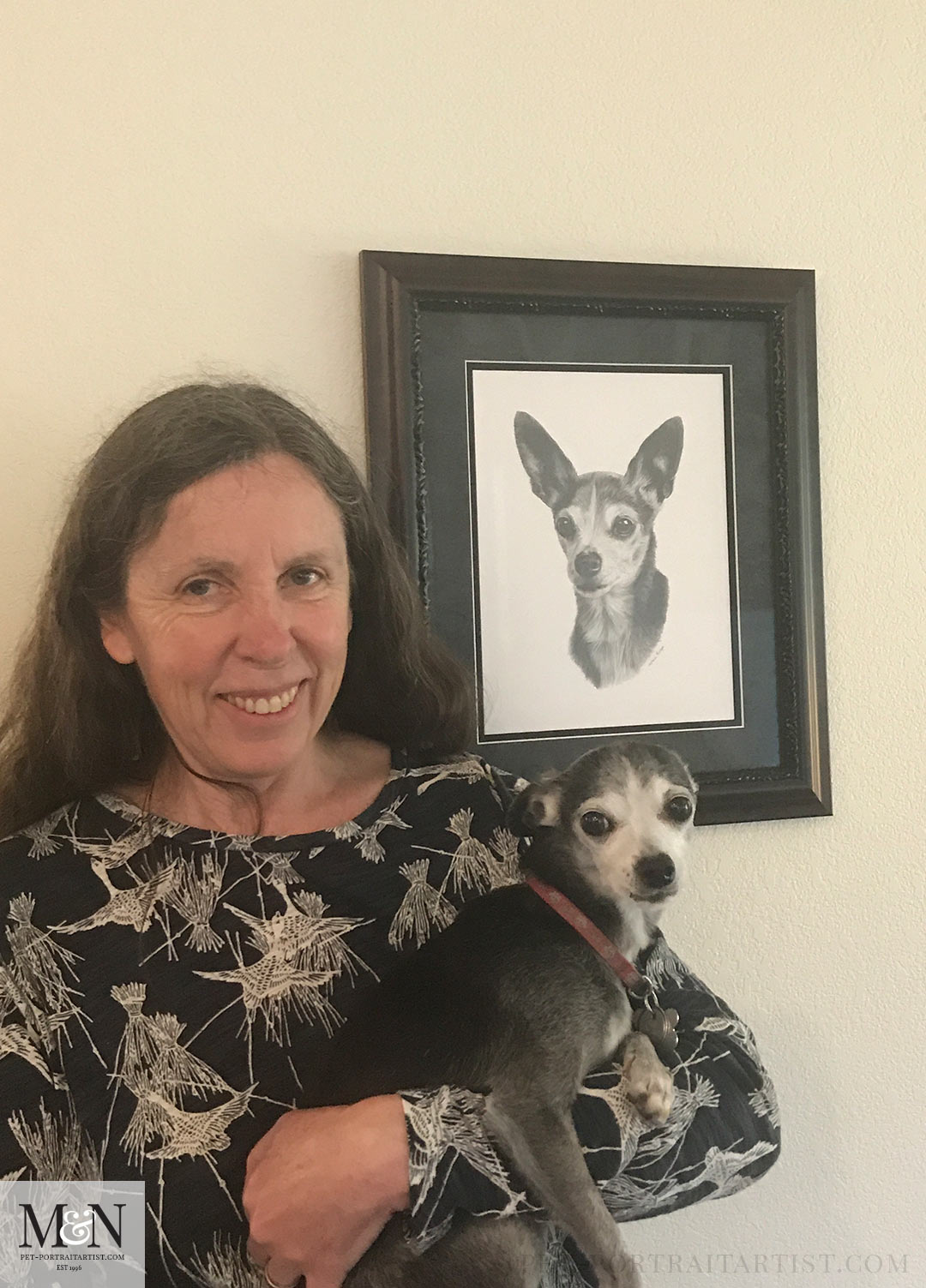 Oil Painting of Toby
This month Nicholas painted a really lovely portrait for returning clients of their Jack Russel called Toby. Toby sadly passed away and Debbie and Neil wanted to have a similar painting to match their other dog Wilson, which Nicholas painted around 5 years ago. Nicholas thoroughly enjoyed painting Toby at 16 x 12 size and it was framed using our Traditional Flat frame. Debbie said….
Hi Melanie, 
I was just talking to Neil about Toby and wondered how it was going with his painting, when I noticed your email. We are over the moon with it thank you. We look forward to receiving the finished framed version. 
Thanks again
Debbie x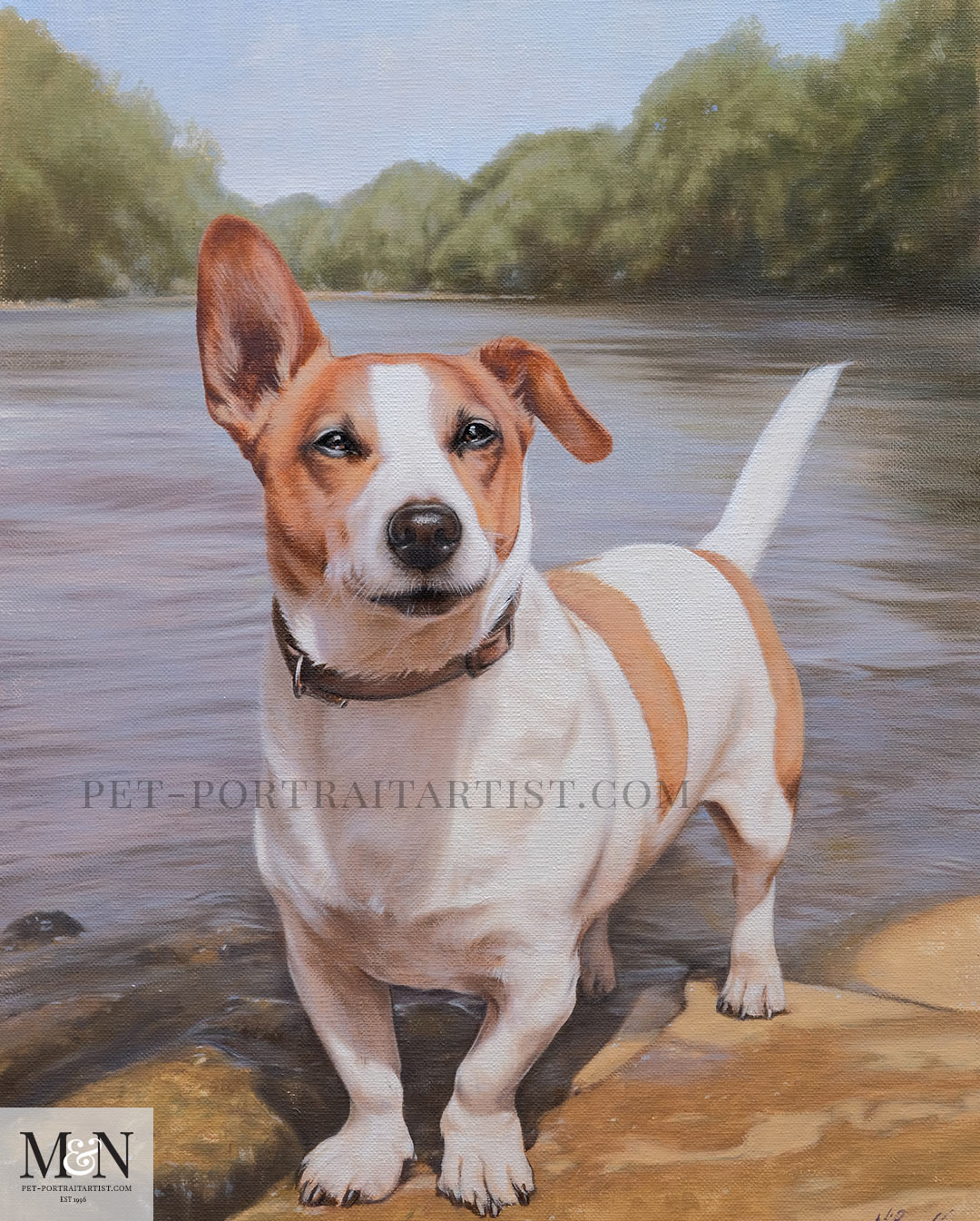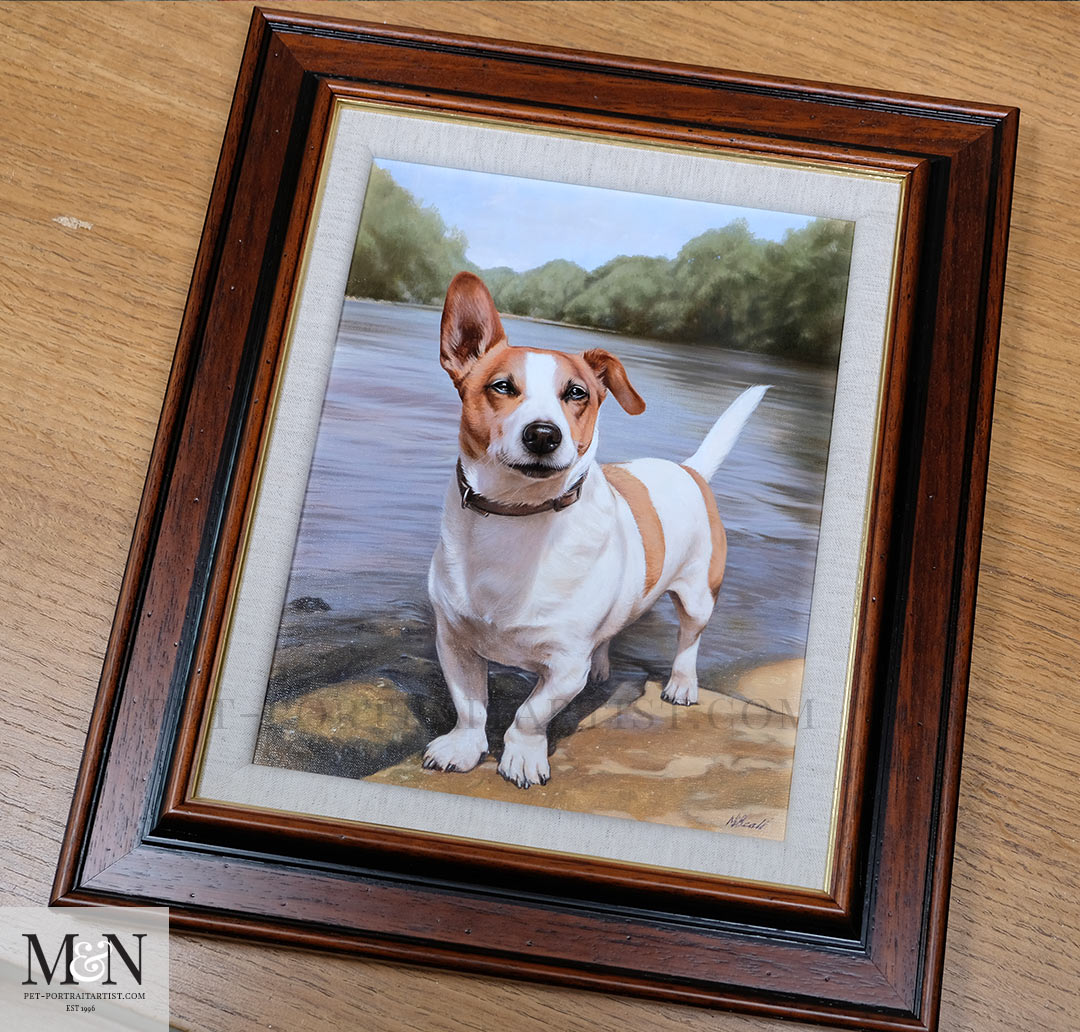 And finally here is a very aloof looking photo of Lily. I went over to her in her favourite place on our window sill, where she can look out the front to bark any anyone daring to walk along the lane and took this selfie. I'm not one for taking selfies… unless my animals are in them too!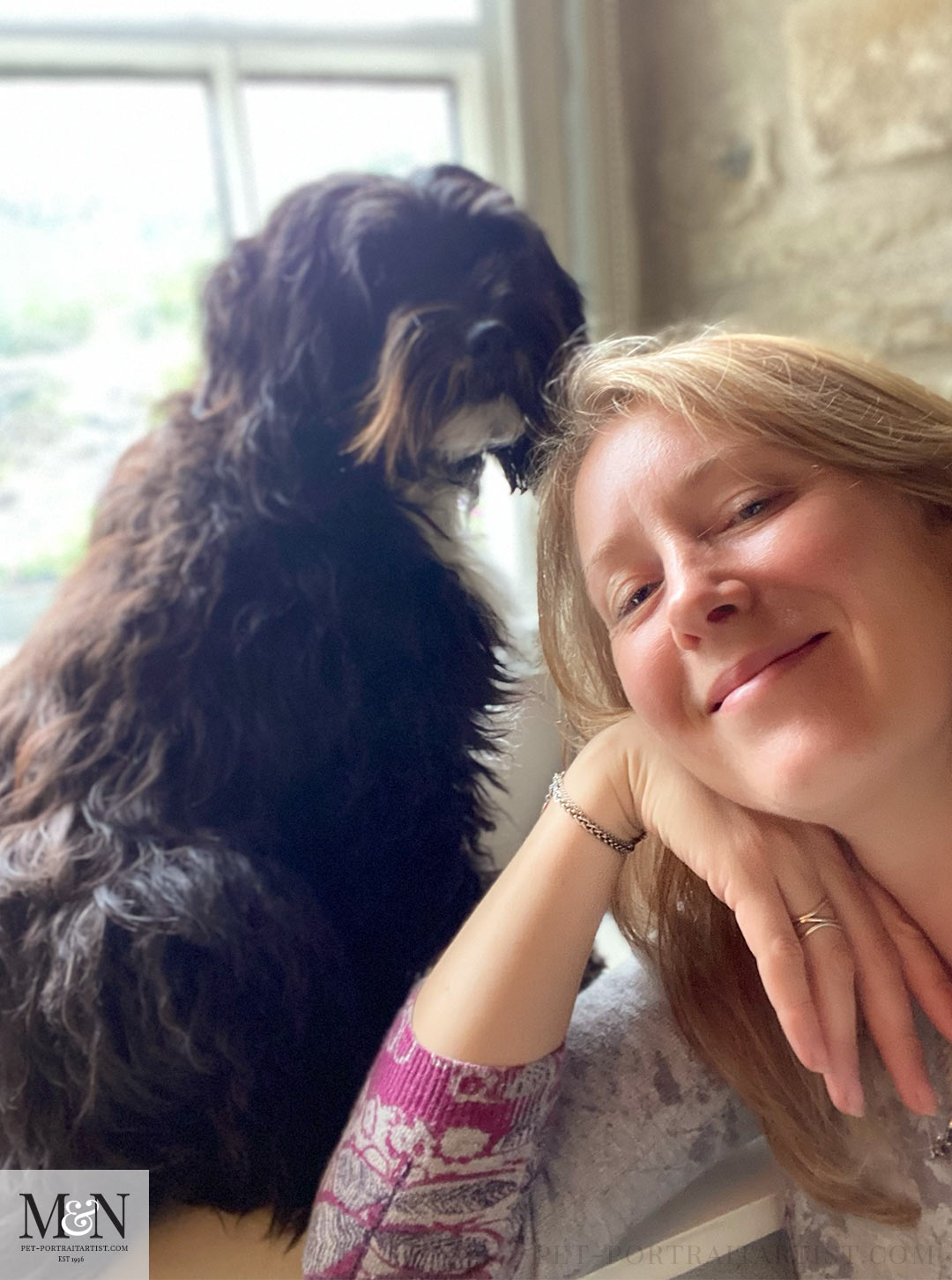 We hope that you have enjoyed reading Melanie's June Monthly News and we look forward to hearing your feedback. I missed the deadline for last months blog for the newsletter so this month two blog posts will go out in it! Its been so crazy busy here with all the garden renovations that I haven't had anytime to myself for extra things! Let hope now the main garden plans are done it will be an easier few months. We hope that all of our readers are keeping well and safe!
Are you enjoying our blog? Why not sign up to our Melanie's Monthly News, which comes right into your inbox each month! You can sign up at the bottom of our website or at the top of the blog. Please don't forget to subscribe to our YouTube Channel too. You are more than welcome to comment below, we love hearing from our readers!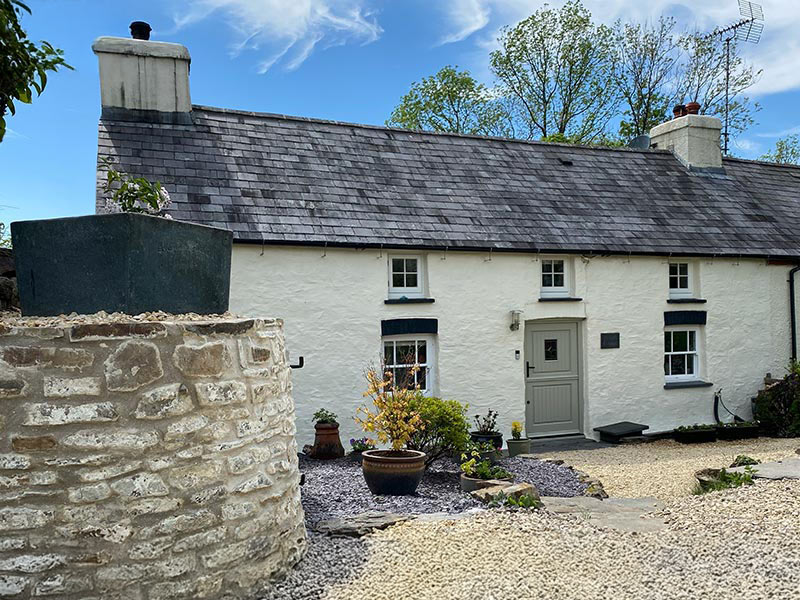 You May Also Like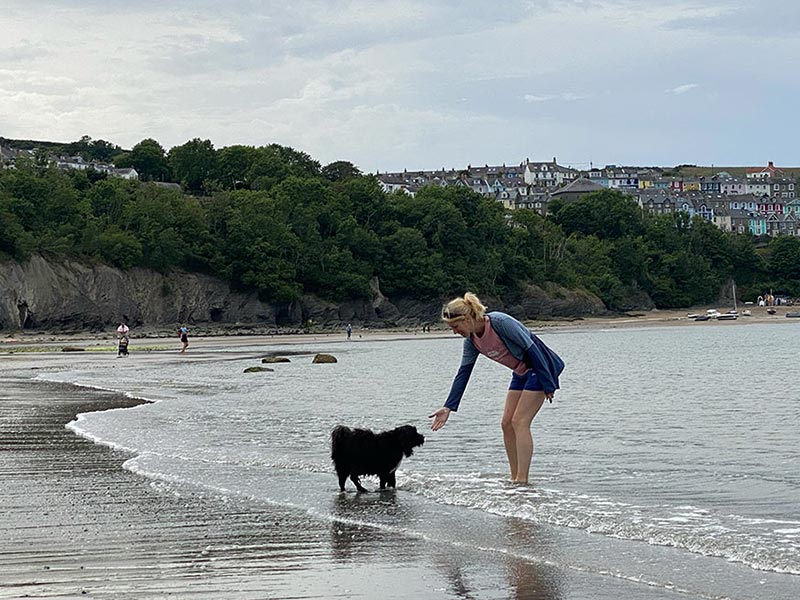 June 27, 2022
December 30, 2019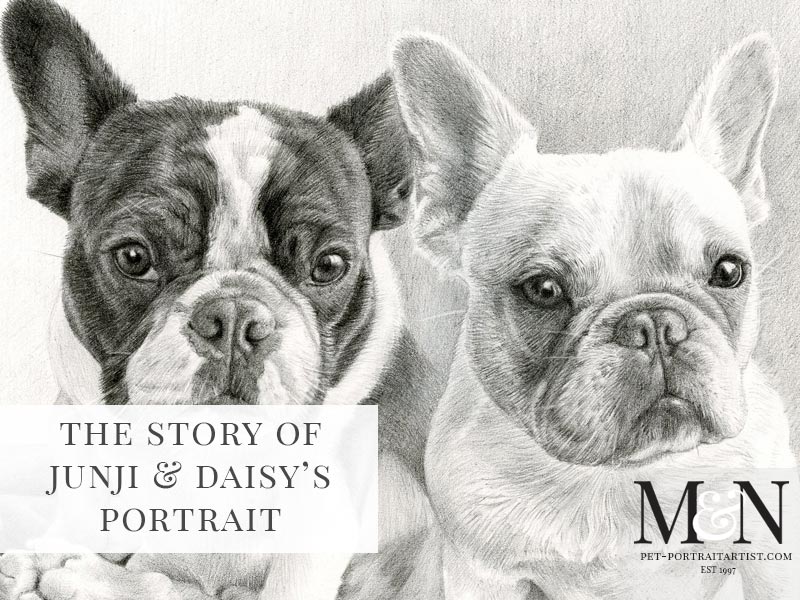 September 11, 2014