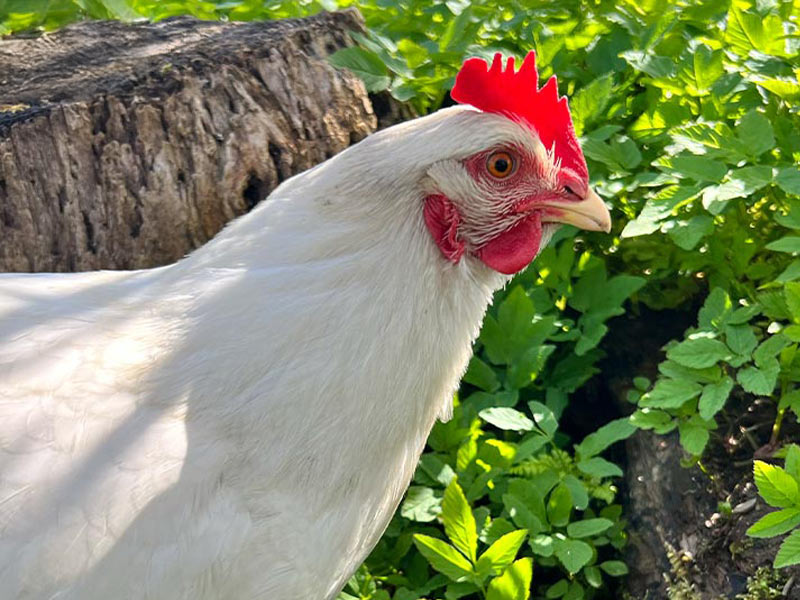 Melanie's April Monthly News
April 28, 2023
Welcome to Melanie's April monthly news and it is truly springtime in our cottage garden. The wood pigeons are cooing, the woodpecker has been tapping furiously, the Canada geese are flying over, we have seen the first swallow and the bats have been buzzing about in the evening.
Also… we have blackbirds nesting! Have a look at our Springtime video and the photos below to see some very carefully taken footage of the blackbirds. We have a good zoom on our camera and didn't disturb them ….so don't worry!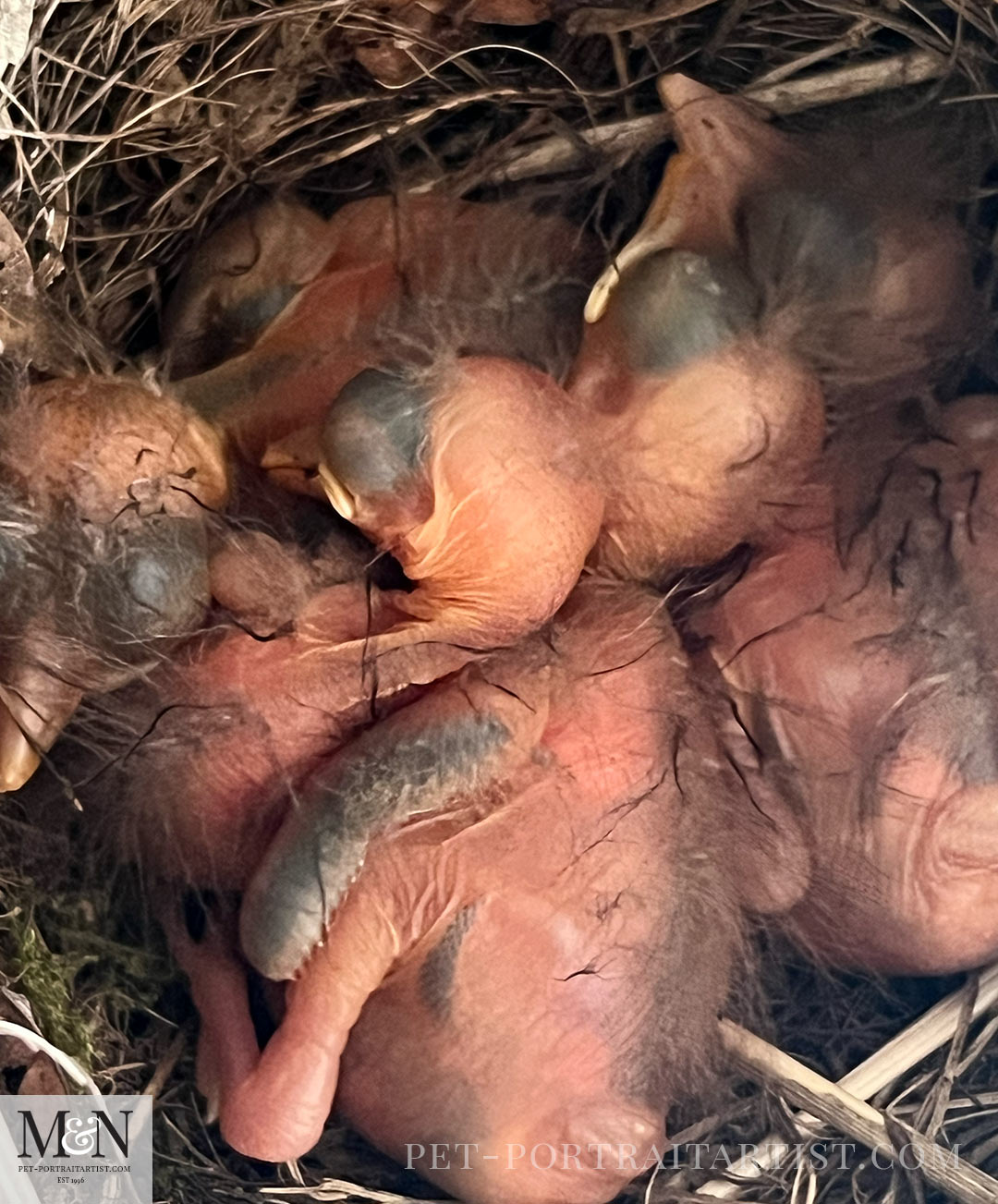 The blackbirds have used an old nest from last year. The problem is, there was a lot more rows of wood in the shed then…. and it is now precariously near the edge. As soon as we noticed eggs in the nest, we stopped getting wood from that shed, so as to not disturb them.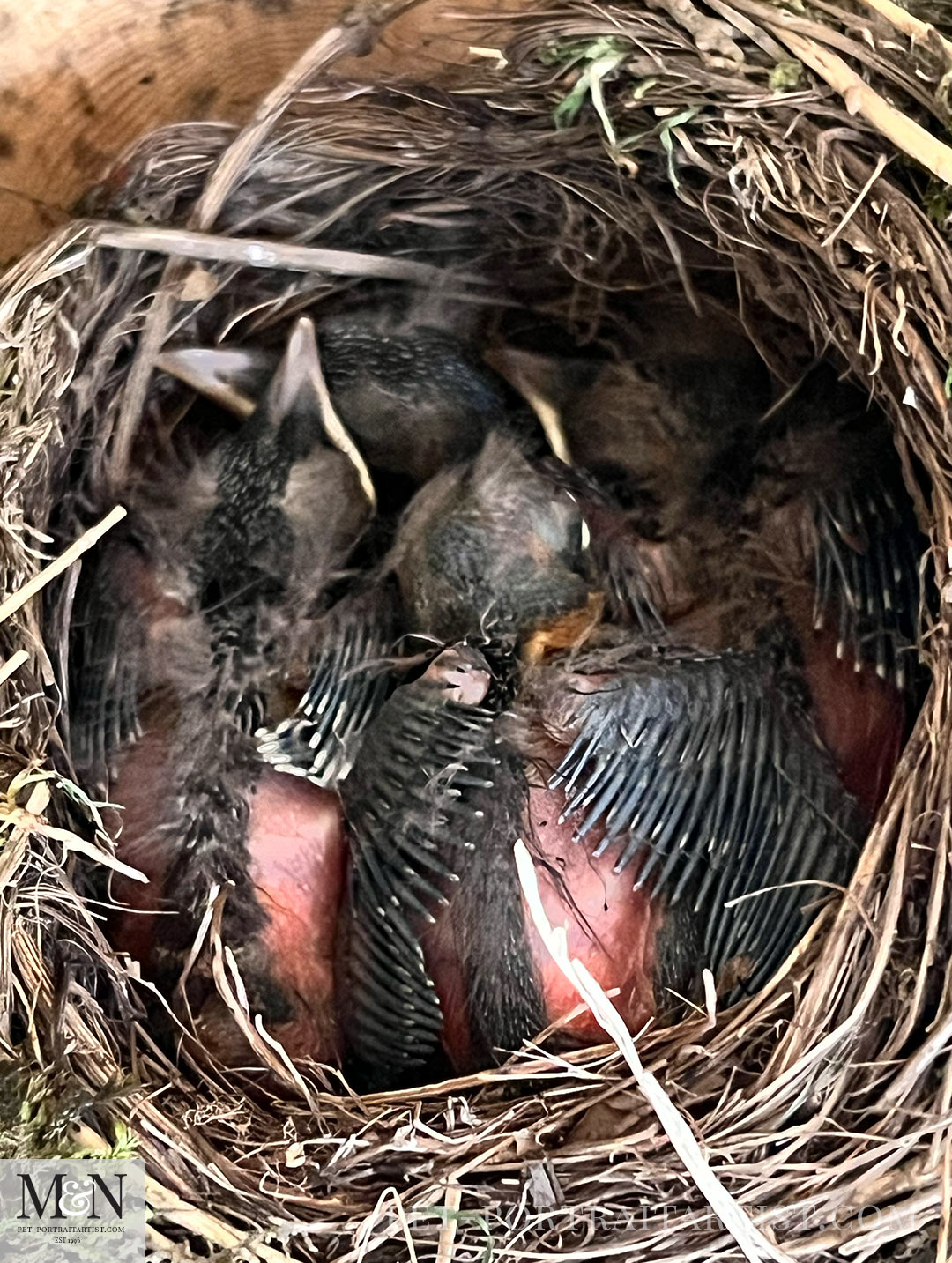 Having said that the blackbirds are pretty used to us being in the garden and have not really taken any notice of us doing our usual garden chores.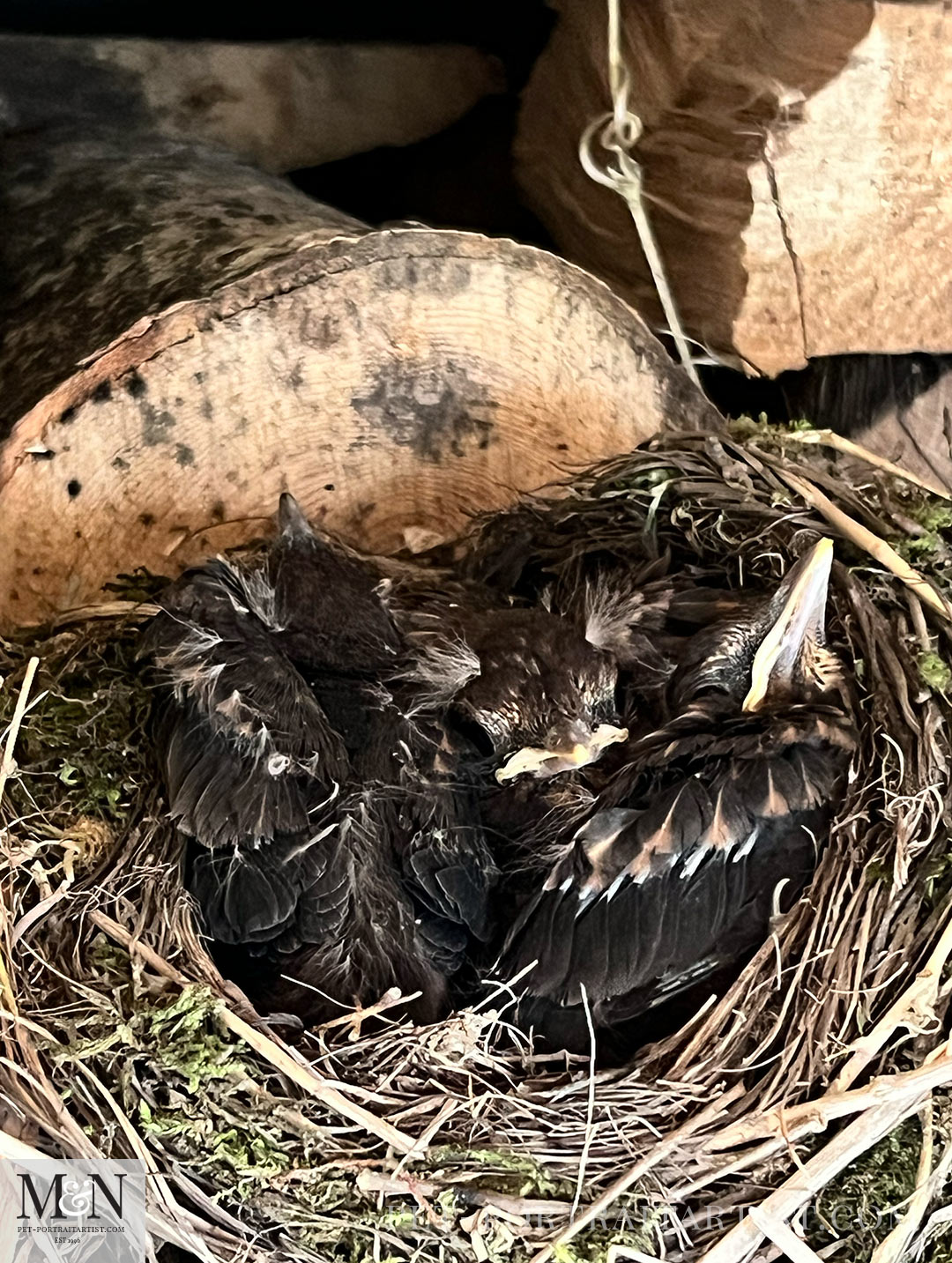 The photo below shows them getting quite big, however there are more up to date footage in the video. So be sure to take a look below.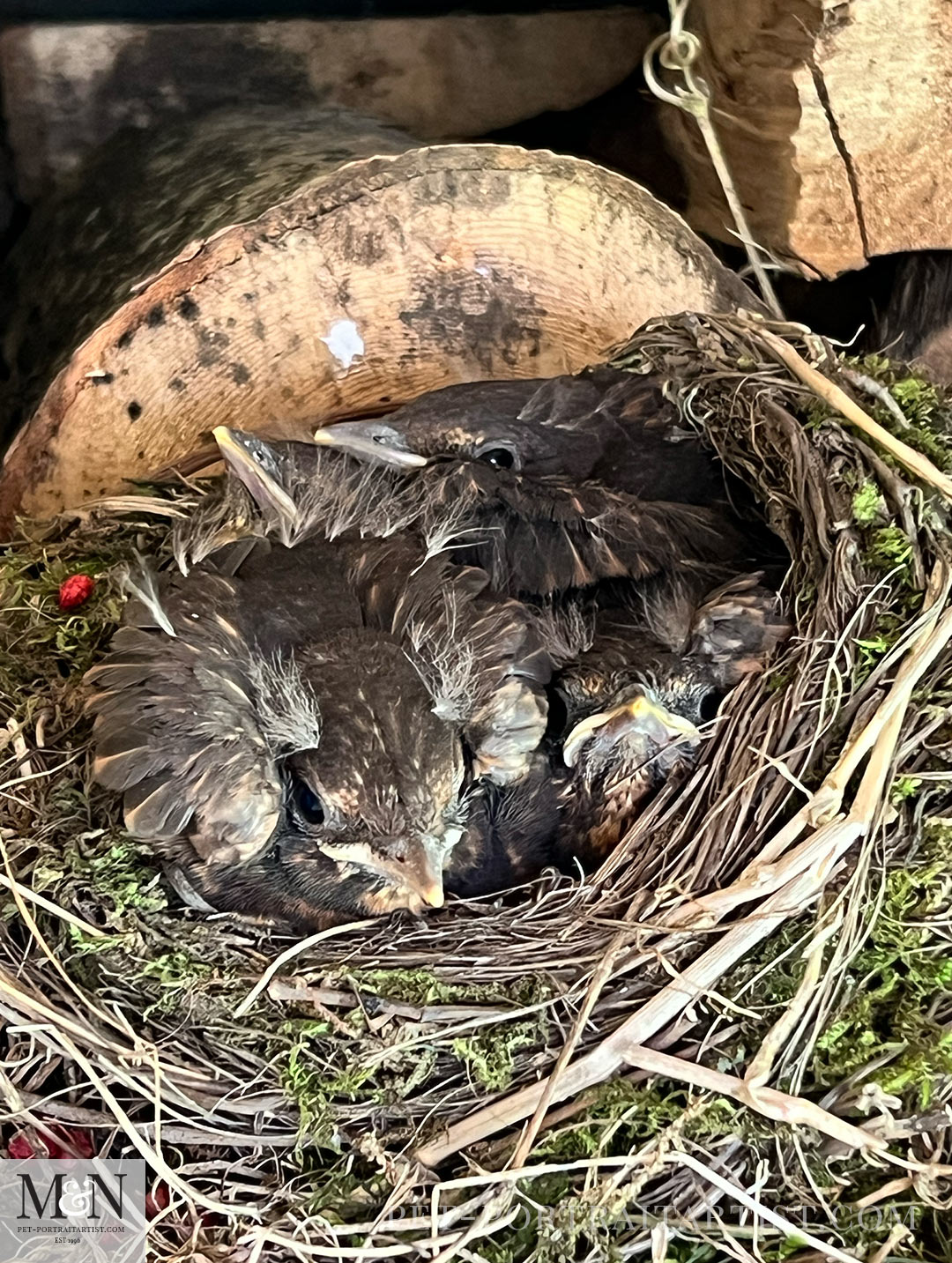 Melanie' April Monthly News Video!
The video is mainly about the Springtime garden this month. I took a variety of short films over the last few weeks, hence some days look summery… others not so! I really hope you enjoy viewing it!
The Oil Painting of Ozzy and Monty
Nicholas is working on a huge painting at the moment so that will be revealed, along with video of the process, next month. However prior to this, he completed this gorgeous painting of dogs Ozzy and Monty
Here are a couple of stages, one at the start and one mid way. Just so that some of our artist readers can see how it came together.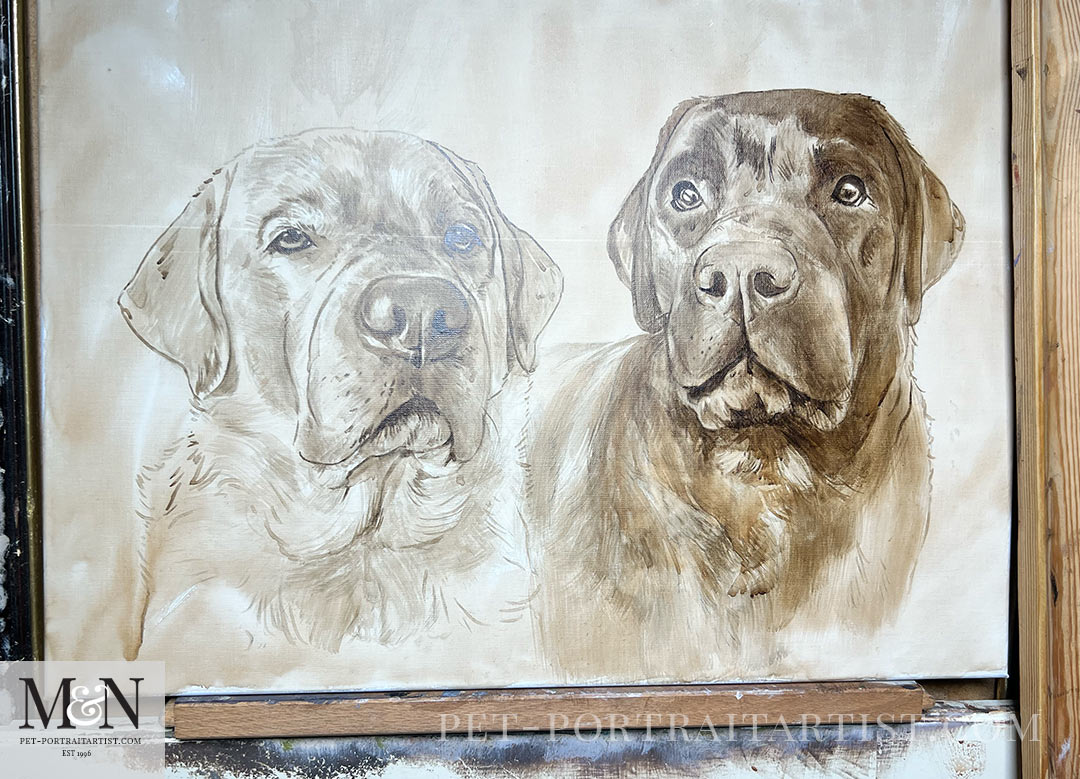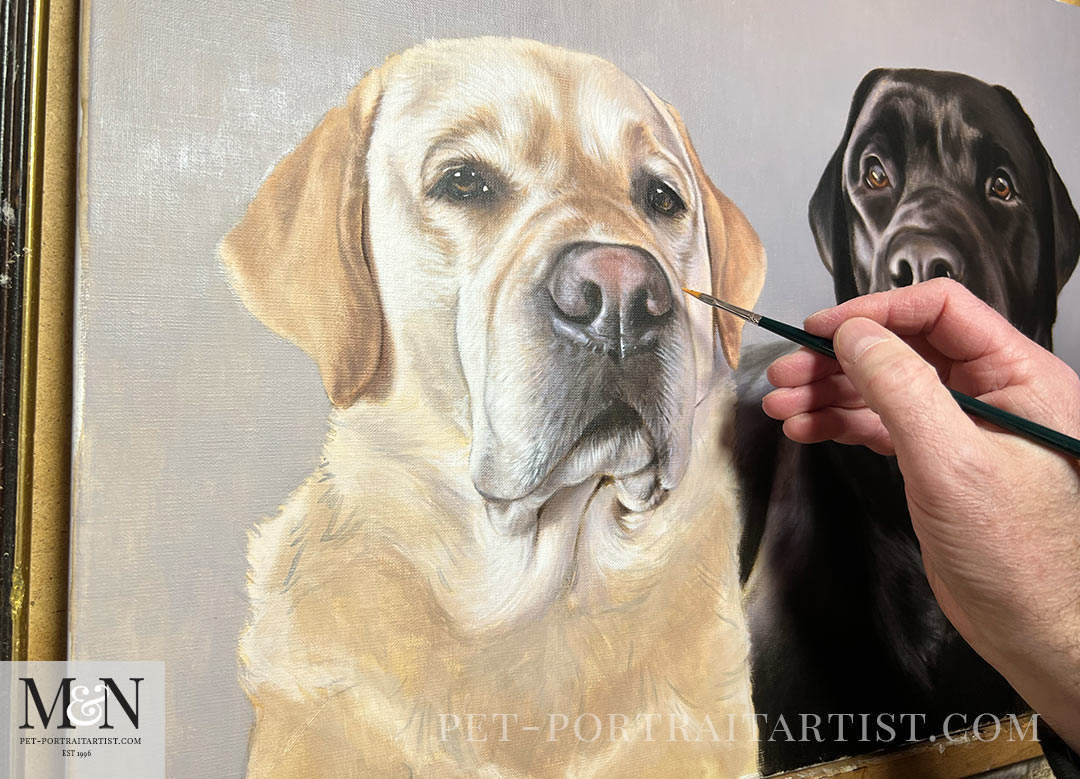 Melanie's April Monthly News – Chickens
The chickens are doing well and they are laying daily which is great. They feature in the video above too.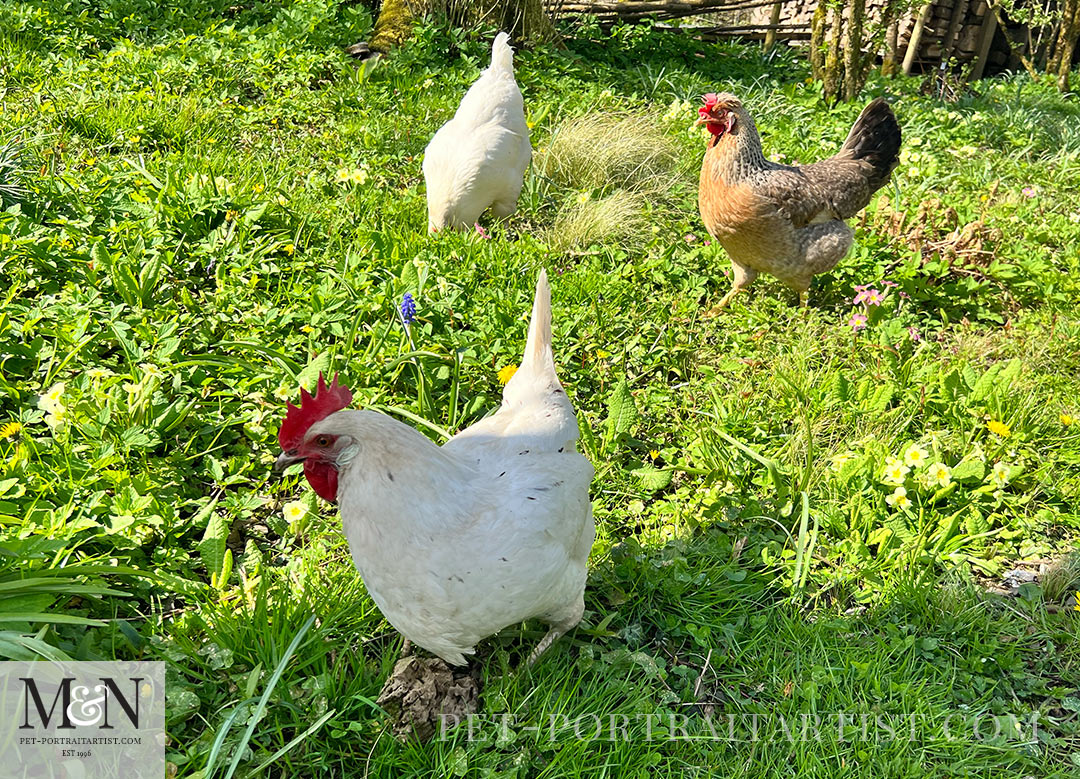 Snowy (below) is head hen now and leads the pack well. Having said that Dotty, the white speckled Leghorn, is pretty feisty! If there is food around she is always at the front!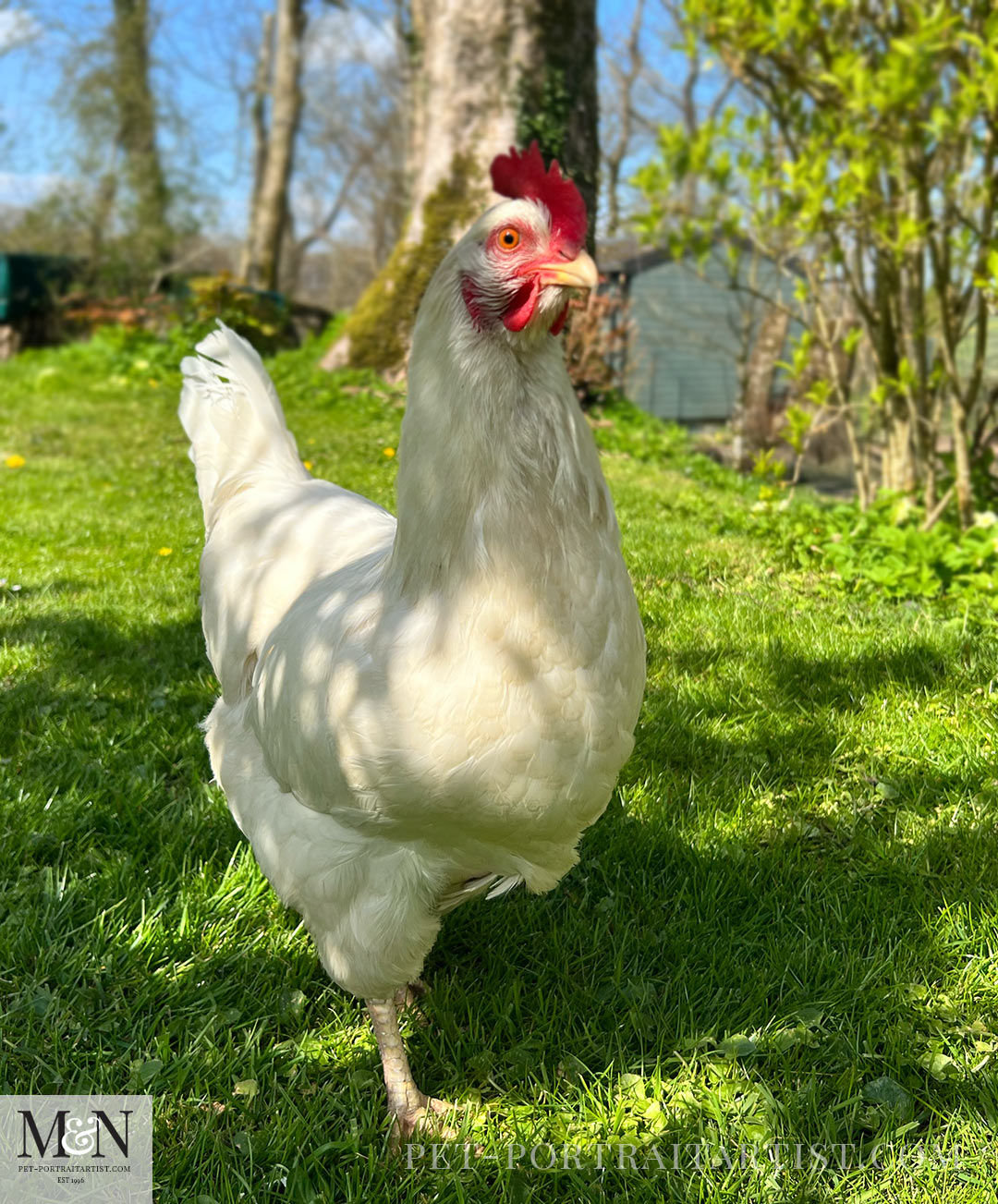 We haven't really done that much this month. It feels a very short month so hopefully next month we will have more film and more photos for you to see. If you missed last months blog post and video, head on over to Melanie's March Monthly News and you can catch up there. See you next time!
Why not sign up to our Monthly newsletter accessible at the bottom of our website which comes out on the 1st of each month. Catch up on news from our Art Studio! Please don't forget to subscribe to our YouTube Channel too, follow our Instagram @petportraitartists and Facebook @petportraitartists . You are more than welcome to comment below too, we love hearing from our readers!

You May Also Like
July 1, 2016
August 30, 2017
March 14, 2017