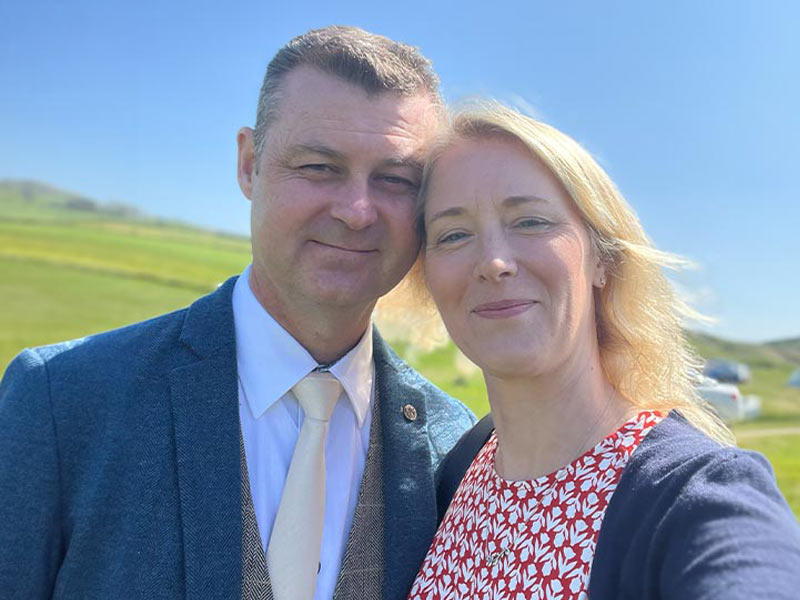 Melanie's Monthly News in May
June 4, 2023
Welcome to Melanie's Monthly News in May. I thought i'd start the blog off this time with a video tour of our garden. It's looking so lovely at the moment. The weather has been beautiful, hot and sunny…so we are making the most of it. We hope you enjoy our little tour below!
Attending a Wedding
We have been busy in the studio on paintings and drawings for surprises, so we will be able to show you those in June. However, in the mean time, we have been busy this month with many extra curricular activities!
First of all we went to a really lovely wedding. Our friends Toni and Chris got married at Mwnt Church and it was absolutely beautiful. The photo below shows us outside of the little church. Toni's dress was exquisite! A really lovely day, we met some amazing and very interesting people and it was a perfect day to remember.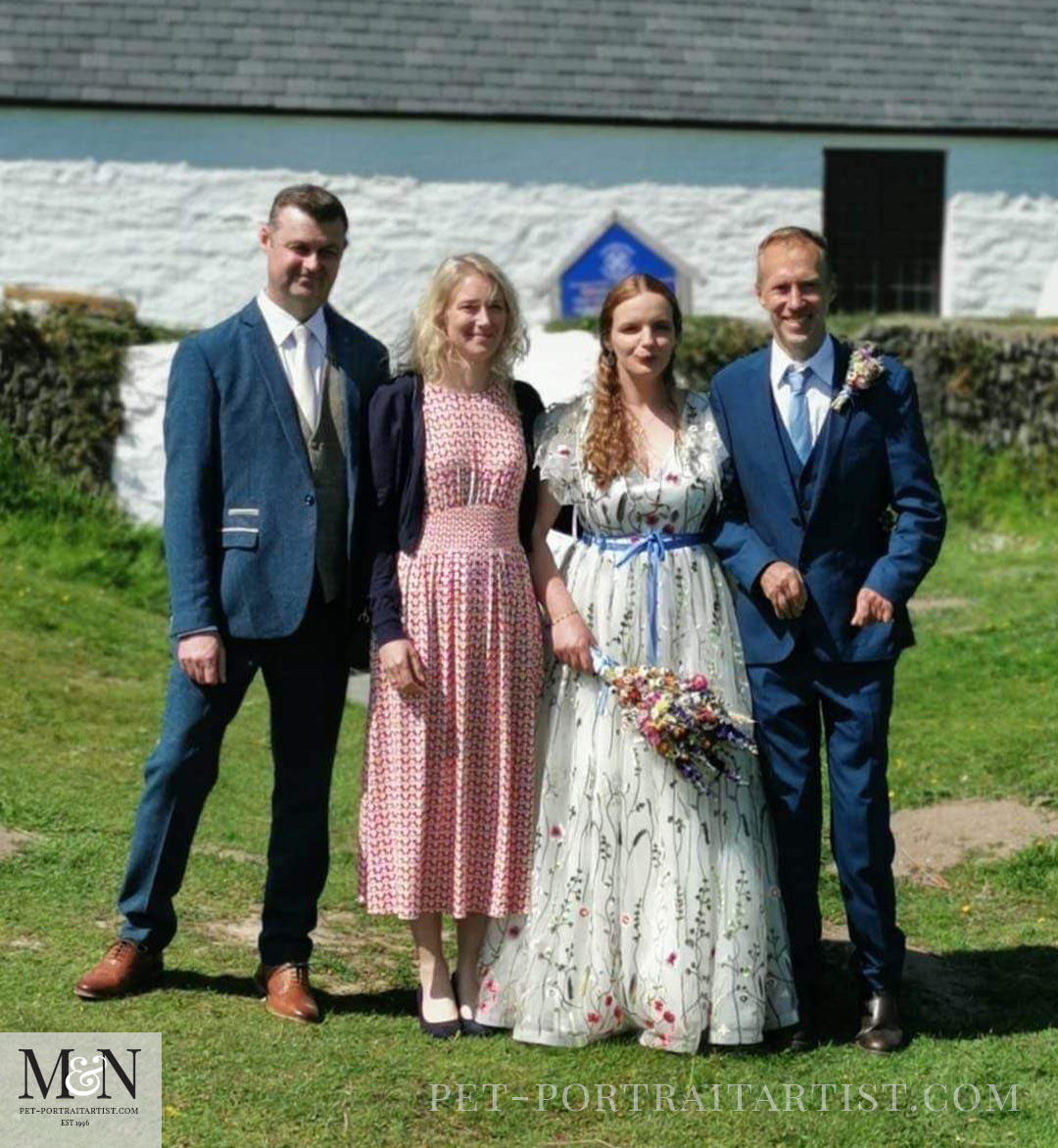 Llandeilo Woodland Walk!
Nicholas and myself took a day out of our schedule this month to visit a lovely woodland at Dinefwr Country park to see the bluebells and wild garlic. We were a little late really as the bluebells had started to go over, but the whole walk was absolutely beautiful and well worth the visit. We happened across a lovely old church too which you can see photos of below. Lily enjoyed it, but it was quite hot for her. As soon as we found a small stream we encouraged her to cool her paws!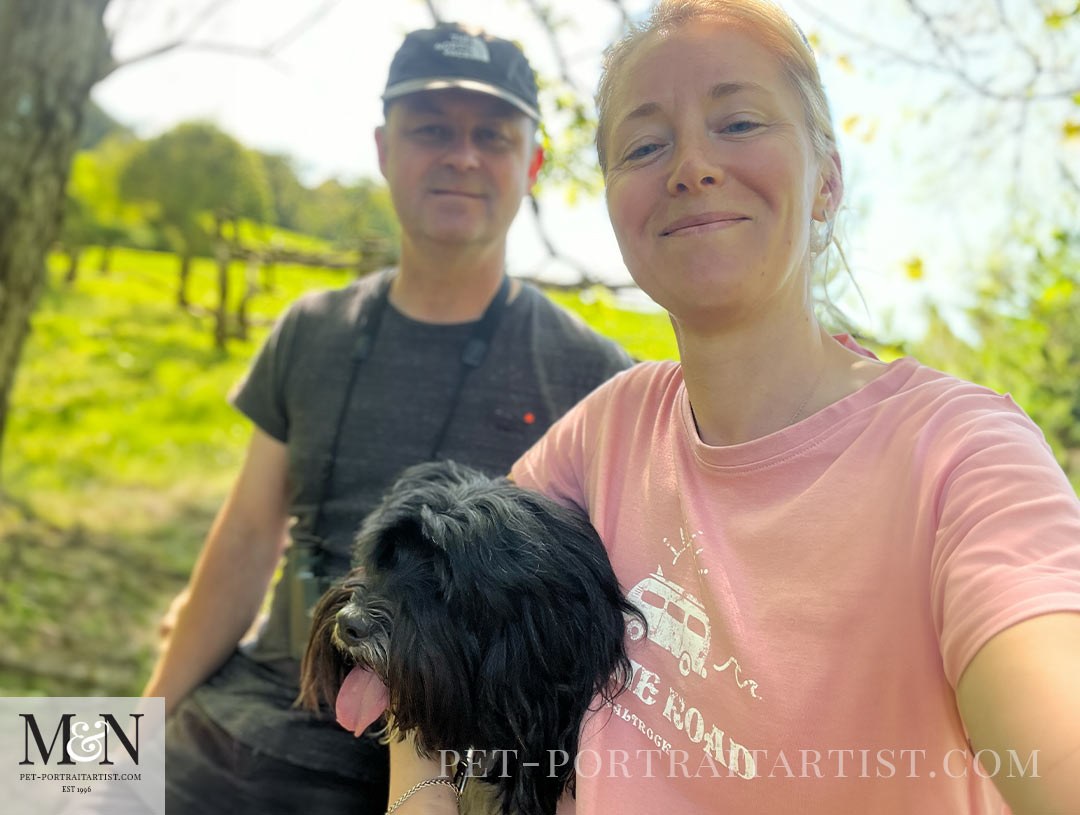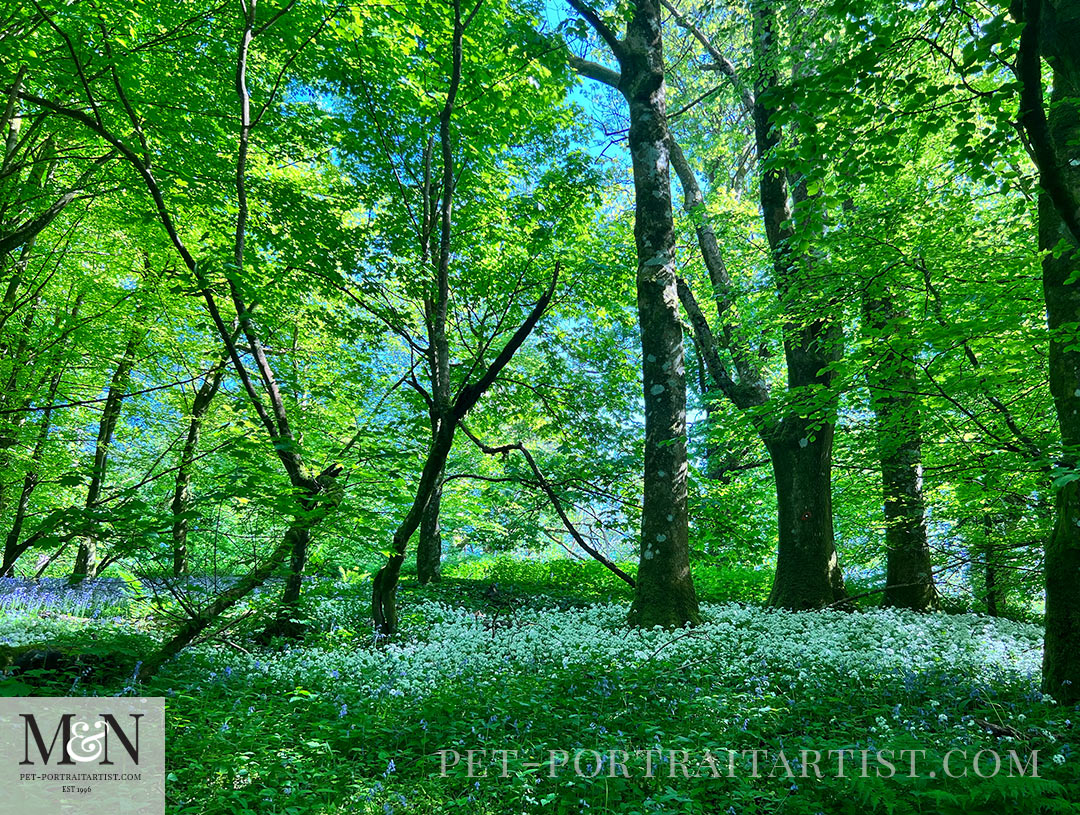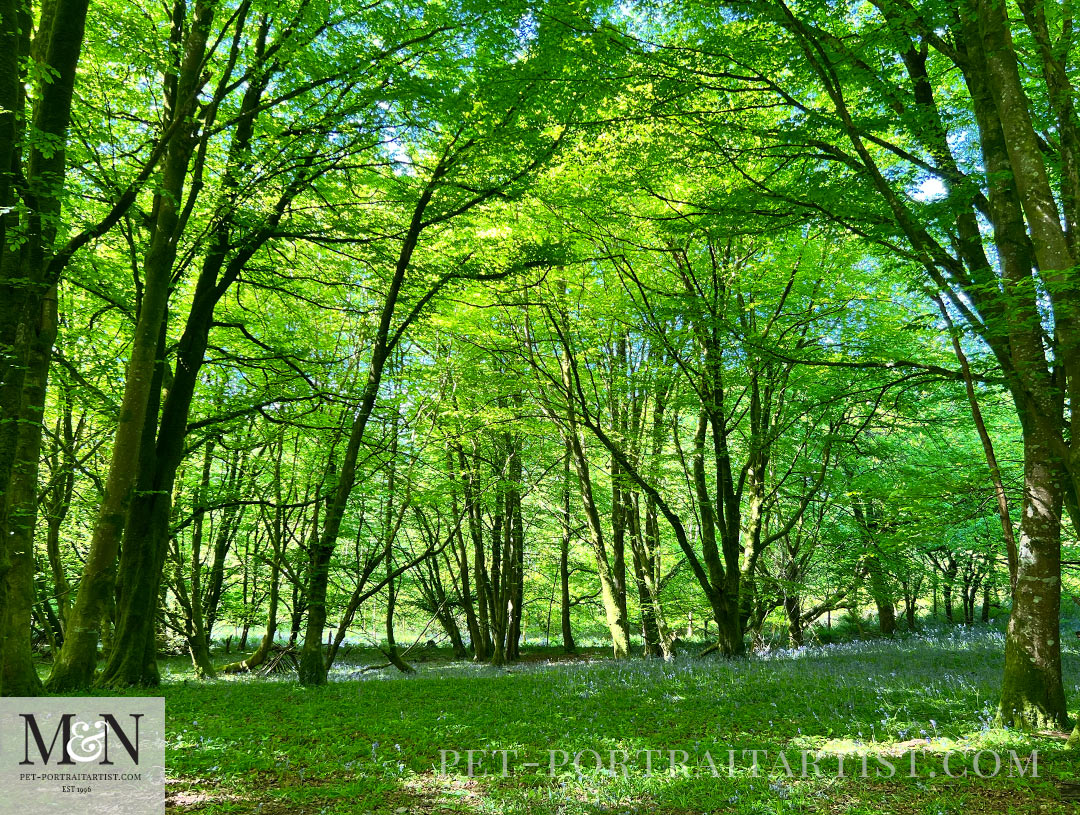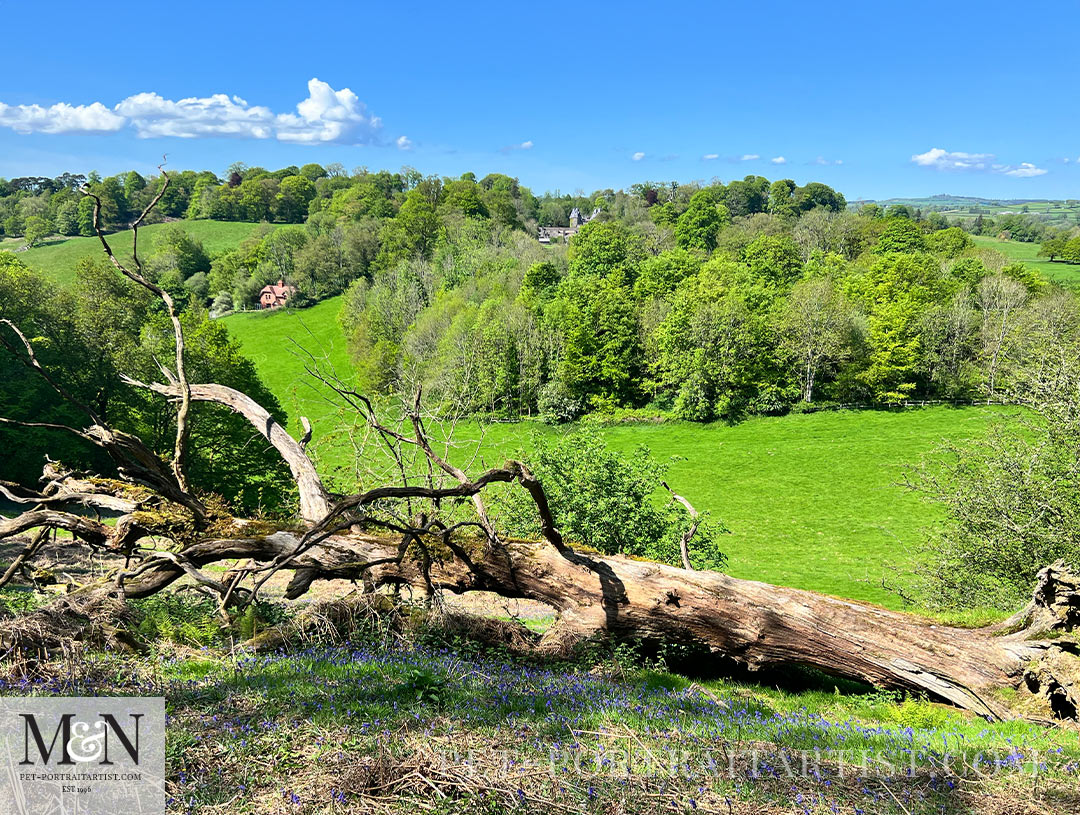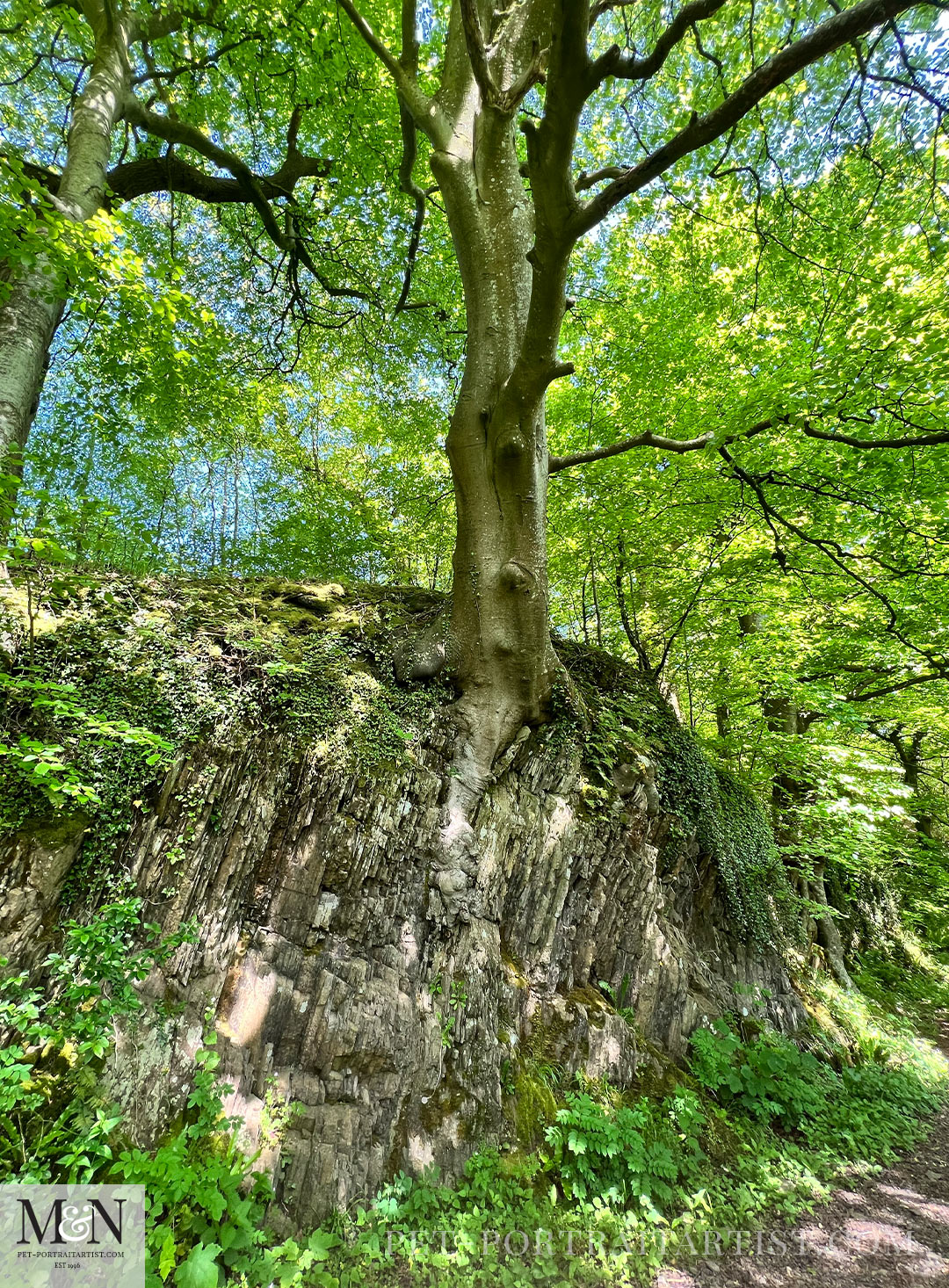 Lily Grooming
Lily is looking even more adorable at the moment, if that is even possible! We are growing her coat longer and she went to the groomers for a little trim and bath. Dylan has amazing backdrops where he takes photos of his dogs on. This month Lily was photographed in the clouds! Her hair is just about long enough for a clip now. We love it, but Lily isn't so sure and tends to take them out when we aren't looking!!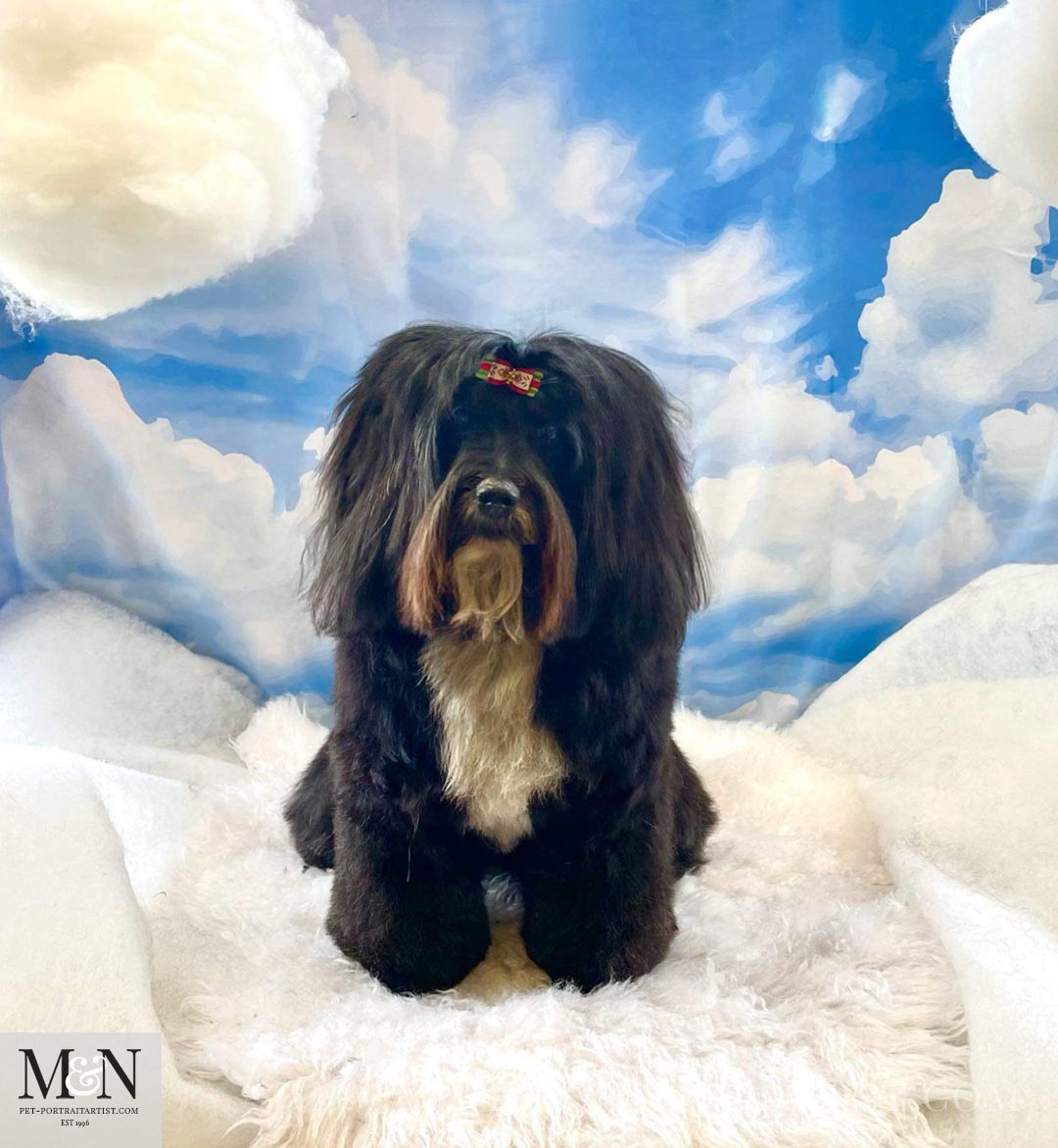 Lime Crab is back open!
For those who live here, or who holiday here regularly, know that our area has been without our favourite fish and chip shop the Lime Crab for a number of months. Sadly last year there was a fire next door and it damaged their property. Unfortunately they had to close all of last summer and the start of this year for repair. Thankfully they are open now, so we had our first Tempura Prawns and chips this month, hopefully the first of many treats this year.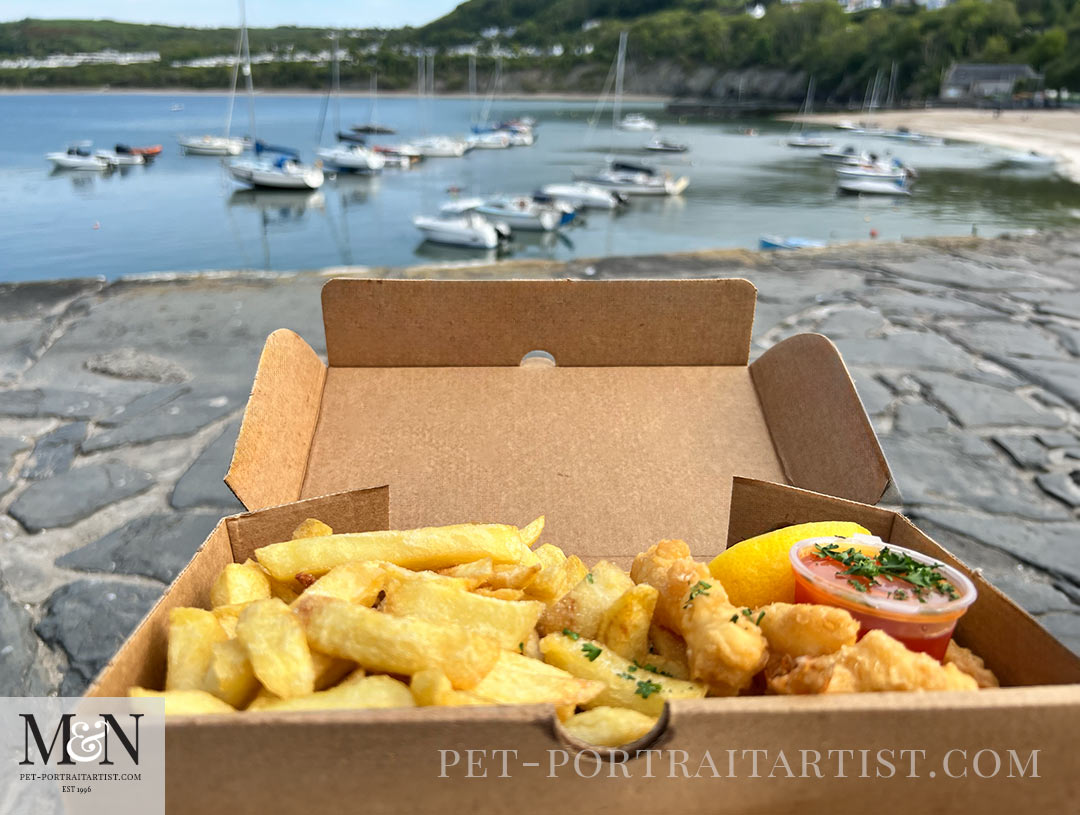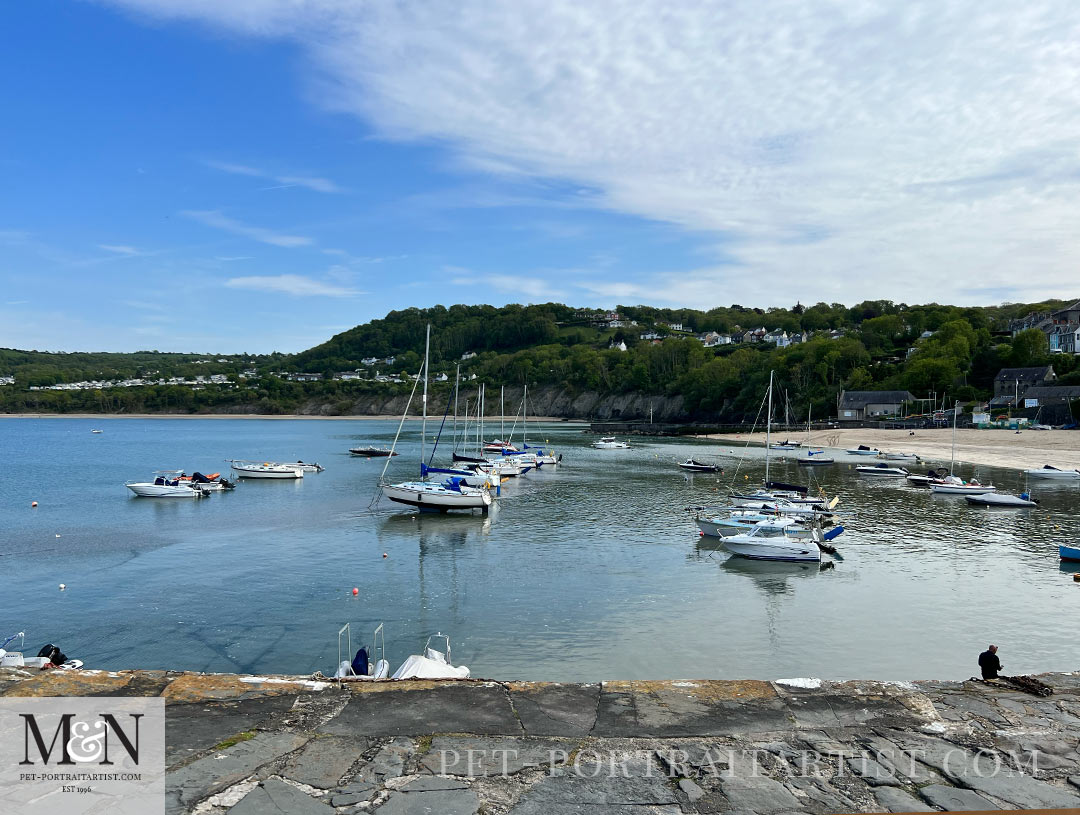 Running a 10k Race
My fellow running friends and myself ran a 10k race at Abercych, starting at the Nags Head pub… and finishing at the pub too, which was quite nice! No drinks before obviously but it was lovely to have one after! I found the race hard as it was quite hilly, plus I find evening races more tiering than morning ones. I came second in my category though which I was really pleased with. Definitely one to do next year!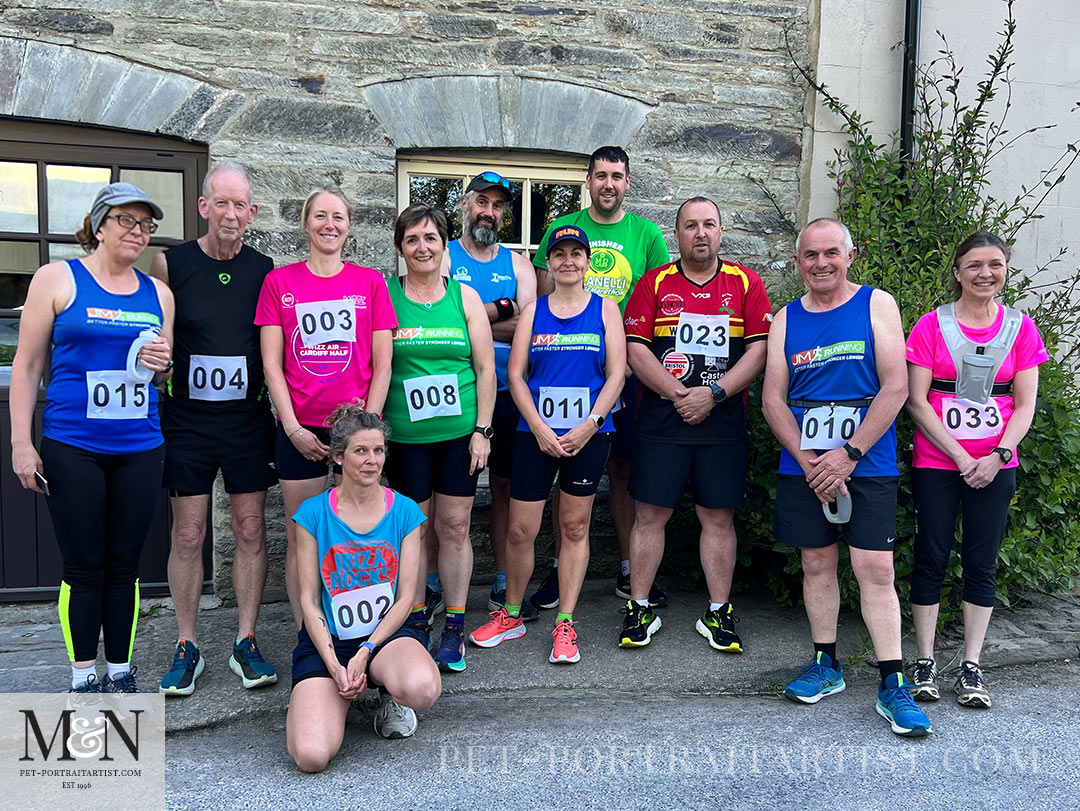 And… what is it that you do after a training run? Play dominos with your best running buddy and eat cake..!! We drew at dominos too!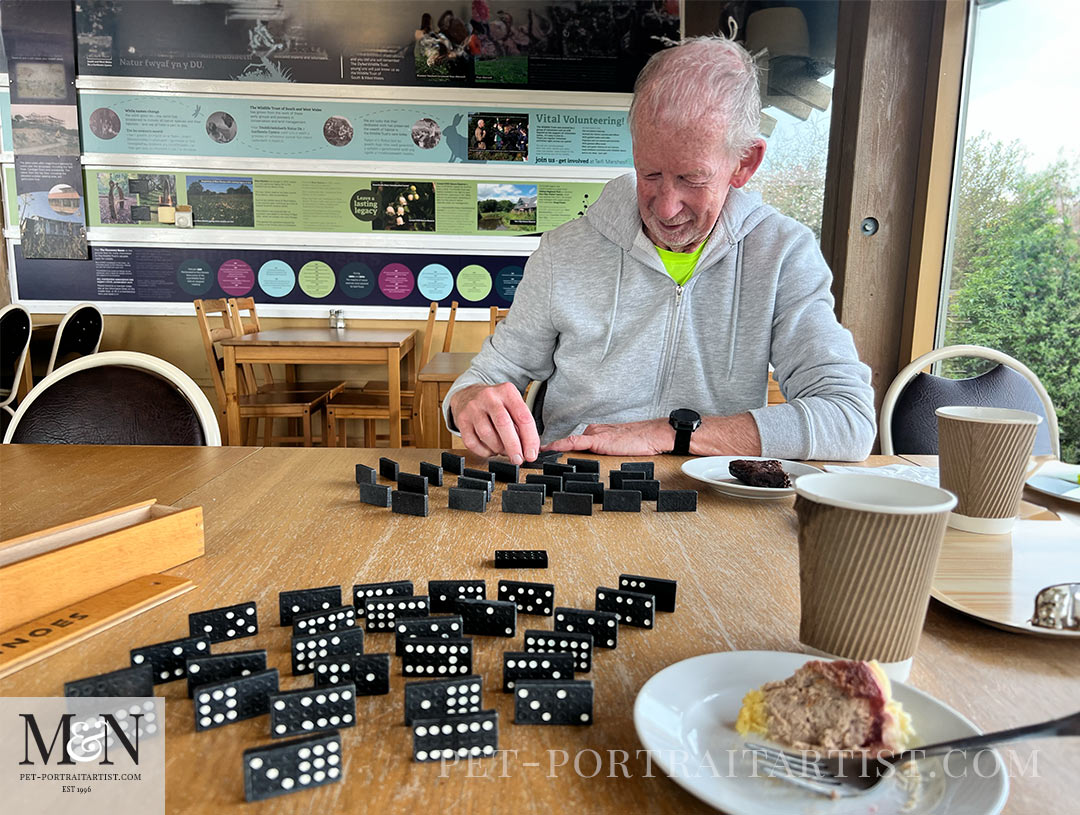 We hope that you have enjoyed reading about our Melanie's Monthly News in May and also enjoyed the video too! If you missed our last months blog post, head on over to our Melanie's Monthly News in April and catch up there. We will have lots of artwork to show you next time too, so stay tuned!!
Why not sign up to our Monthly newsletter accessible at the bottom of our website which comes out on the 1st of each month. Catch up on news from our Art Studio! Please don't forget to subscribe to our YouTube Channel too, follow our Instagram @petportraitartists and Facebook @petportraitartists . You are more than welcome to comment below too, we love hearing from our readers!

You May Also Like
May 31, 2019
August 11, 2015
October 31, 2019