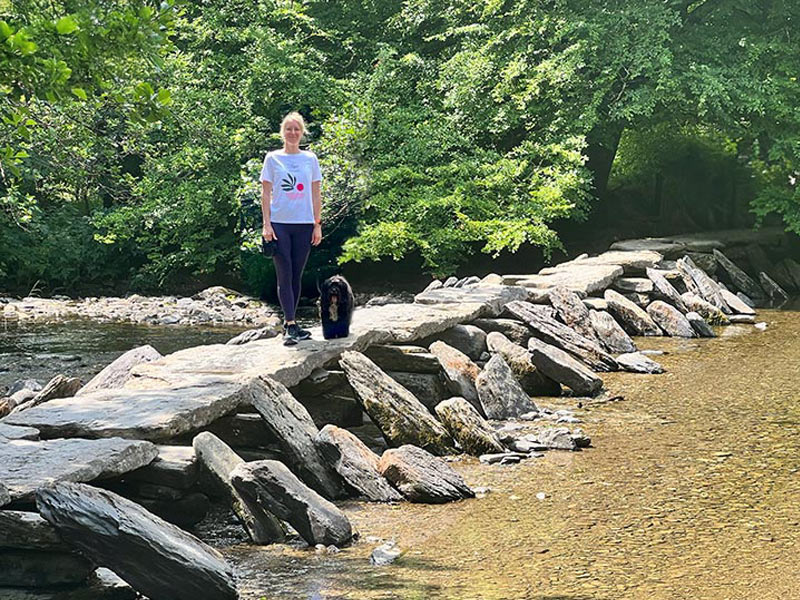 Melanie's Monthly News in June
July 2, 2023
Welcome to Melanie's monthly news in June, where another month has whizzed by! As you can see from our little video below, we have been away on a weeks holiday. We managed to visit family in Cornwall, friends in Devon, had a steam train ride and explored lots of woodland walks. We hope that you enjoy the video below and find it entertaining.
Oil Portraits now fully booked for 2023!
Nicholas is now booked for oil paintings for 2023! As we have mentioned in our previous blog posts, Nicholas astonishingly caught Covid right back in March 2020 before lockdown and well before everyone was social distancing. When I say astonishingly, we can't believe he caught it so early in the pandemic, when you think we don't really see that many people on a daily basis or work in a big office.
Jumping to today, Nicholas suffers with Long Covid, mainly from fatigue, and a few other niggling ailments which have stopped him from doing a lot of usual things in daily life. So we now book slightly less work in than we used to in previous years. Just so that he isn't so pressured and doesn't have to work very long hours or evenings which we used to. Working 24 / 7 used to be our daily routine, but although we are still really busy, we try to enjoy a more relaxed lifestyle than we used to with much needed rest for Nicholas.
So we are now booking into January 2024 for the oil paintings and if you would like to get into our commission list, please do drop us a line. We understand that this does put pressure on Nicholas to complete the paintings that he has in his current list prior to Christmas and we do thank everyone for being patient with him. We will get everything done, however please understand the circumstances we are in. Perhaps there is a cure just around the corner… we live in hope!
Oil Portrait of Jessica and Logan
Having said everything above about Nicholas and his Long Covid, it never affects the quality of his artwork. He makes sure that he can paint for a number of hours each day and produces the most incredible work. The oil painting below was commissioned by a family in the USA. They gifted a painting to the bride and groom for their wedding at the start of June. The painting depicts the bride, Jessica, looking up adoringly at her horse. You can see the absolute love she has for Logan and it comes through in the painting beautifully. Janice wrote a lovely email when she saw the painting, which I have shared below….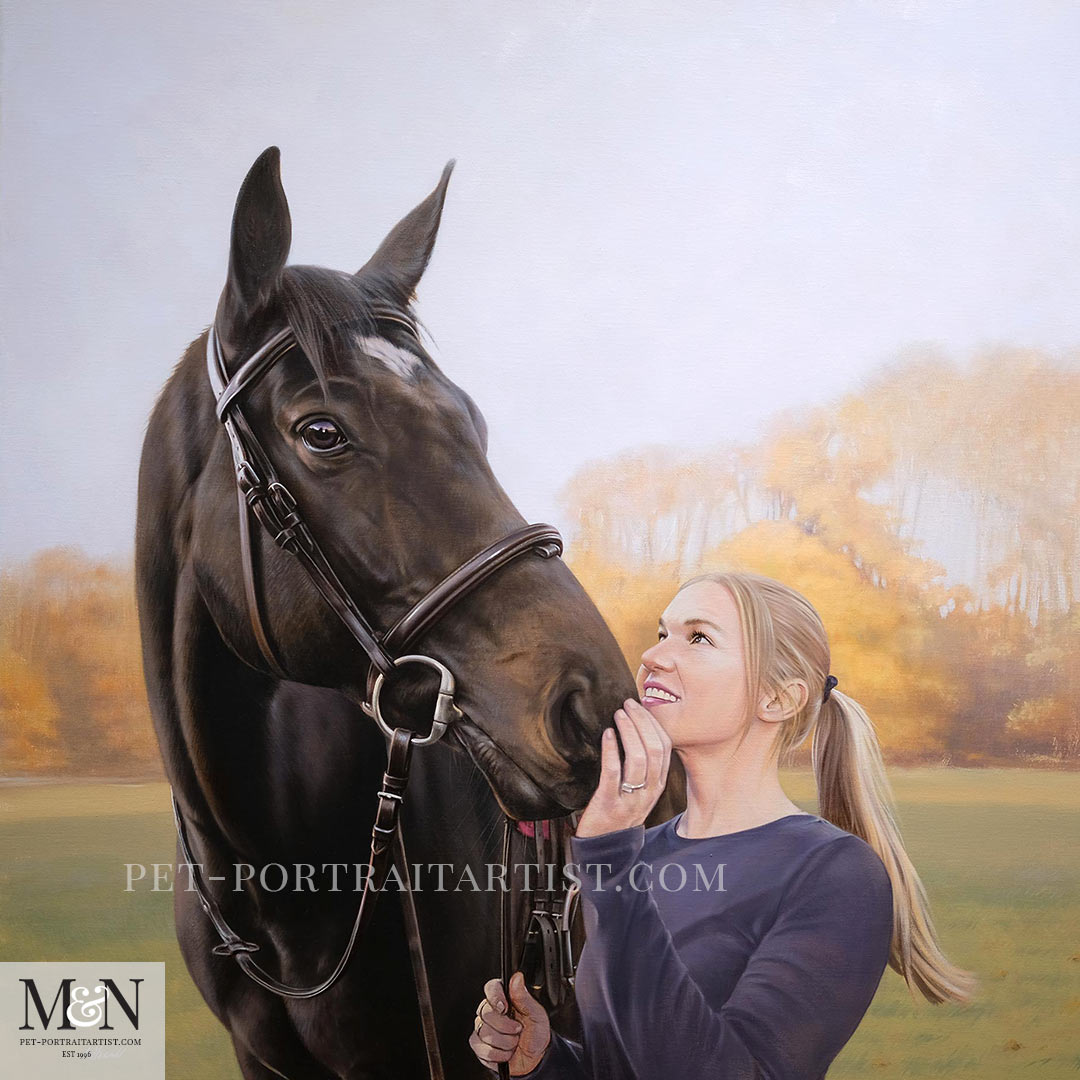 Melanie!!!
My heart just drops when I look at the painting. Roy and I are so very pleased with the outcome, it is everything we could hope for. Nicholas has captured the "love" in her eyes for Logan, which is the essence of the painting.
Just Excellent! We are thrilled!
Sincerely, Jan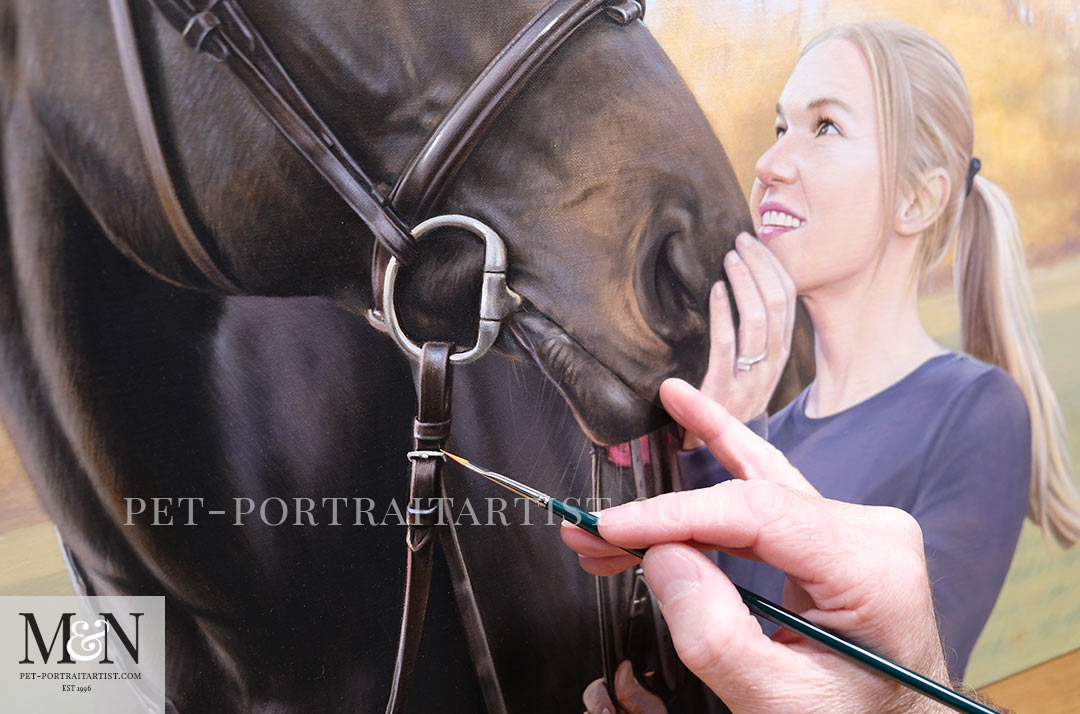 Pencil Drawing of Oscar
This is gorgeous Labrador is called Oscar. I loved every minute drawing him. The portrait was finished a couple of months ago, however it was for a surprise birthday in Australia so I am finally revealing it now. I love how the drawing came out and I think side profile portraits are becoming one of my favourites. My client Victoria was absolutely thrilled with the outcome. She sent a number of WhatsApp messages that really made me smile when she saw the final photos….
THESE are unbelievable!!!!!!
Like just absolutely beautiful
I cant fault it
Thank you SO much
My husband will be beside himself
These are so special I am just GOODNESS me look at it!
Thank you!!
Victoria
Here is a photo of the portrait with it's packaging just prior to sending the drawing to Australia. I still love our new packaging, it really makes a difference to the portrait presentation.
Pencil Drawing of Blue
I recently had the honour of drawing a pencil portrait of a lovely dog called Blue who was wearing a knitted jumper. The photo I worked from was fabulous! The portrait came out really well. I am so pleased that my client Sean and his family loved it.
Melanie,
Thank you so much again for making this a dream come true for my family and me. I sincerely appreciate your work and creating a forever memory of Blue for us. Best wishes to you and your family 🙂
Sean
Swansea Half Marathon
At the start of this month, I completed the Swansea half marathon. The weather was unforgiving. Times that I had planned all went out the window. This was my third half. I had a great performance in my previous half marathon in Cardiff, finishing in 2.08. I was ready to beat my previous time. Sadly I was done by mile 6. I was so hot, I had to walk, just as when one of the organisers shouted over to me to ask if I was ok and to get water at the next station! It was so hot that I must have looked like a crazy beetroot!
I called Nicholas to tell him how things were going. I ended up run / walking the last two miles with him on video for support. All in all I did it in 2.14 which wasn't bad considering the heat, but a good 10 minutes later than I had planned. But you can't plan for the weather. We were going through a bit of a heatwave and the temperatures were pretty extreme. The UK is much cooler now!!
I ran with a lovely crowd, everyone helped each other out and looked after each other which was perfect. We are a good little team and I will add some photos of my friends and I from the day below.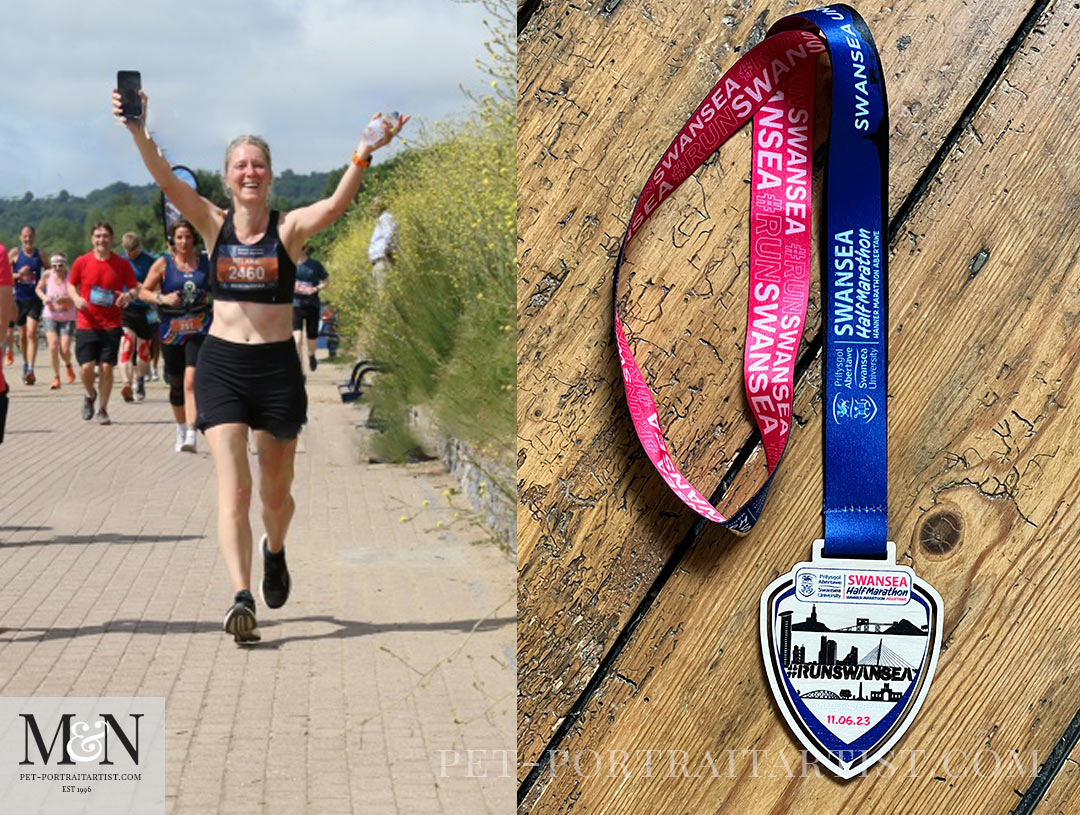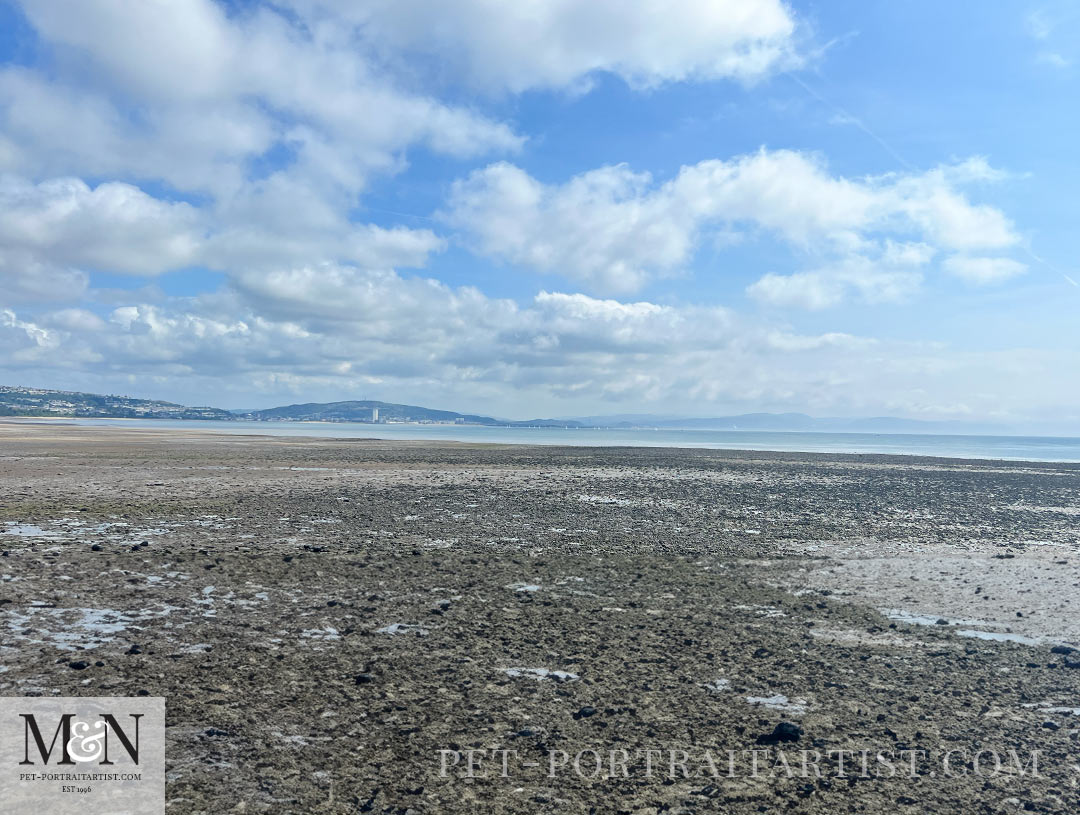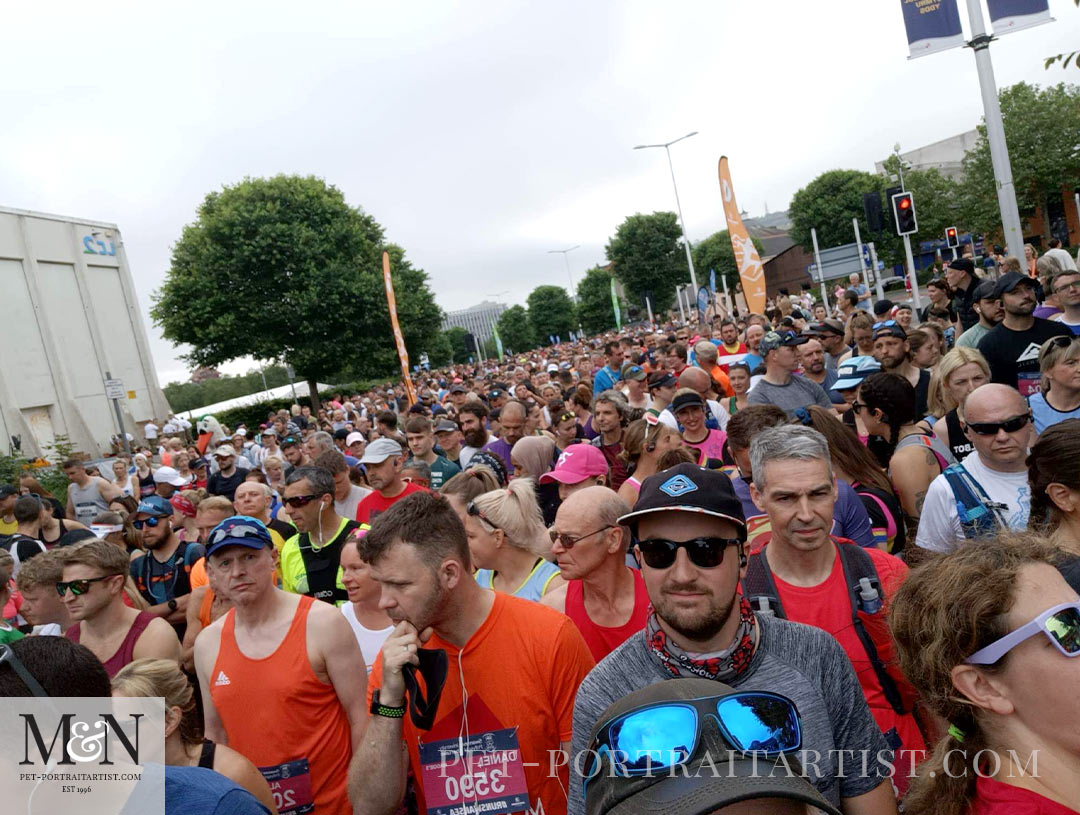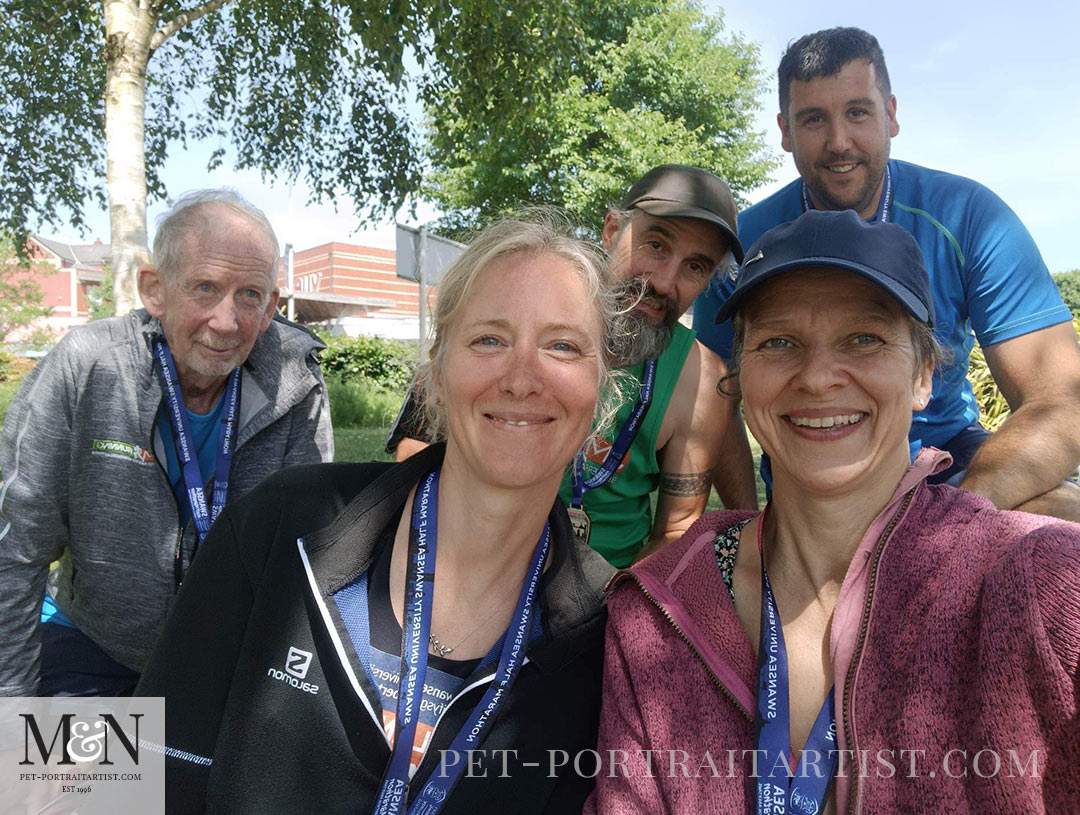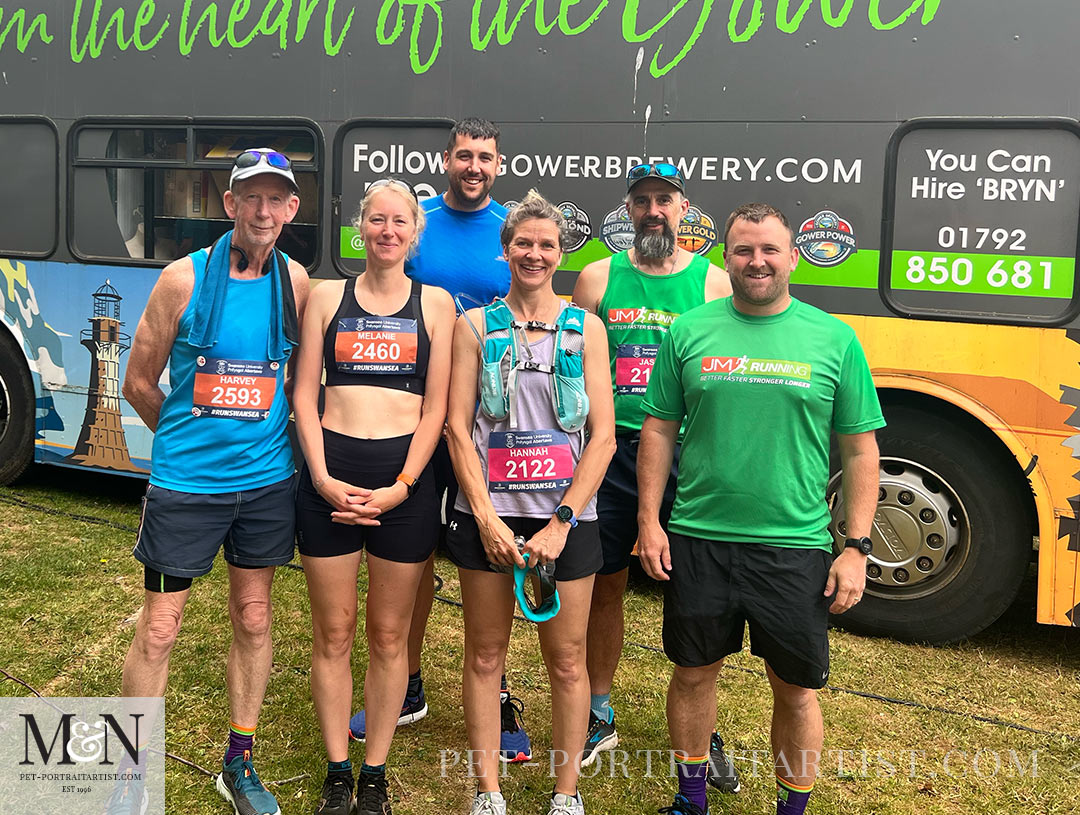 Holiday Photos
We hope that you have enjoyed viewing Melanie's monthly news in June. We have added some photos from our little break below for you to peruse. One of the train, some of Tarr Steps and the walk along the river there which was absolutely idyllic, among others! If you missed our last months blog, you can find it here – Melanie's Monthly News in May. We hope that our readers are well and you also have had a good June too!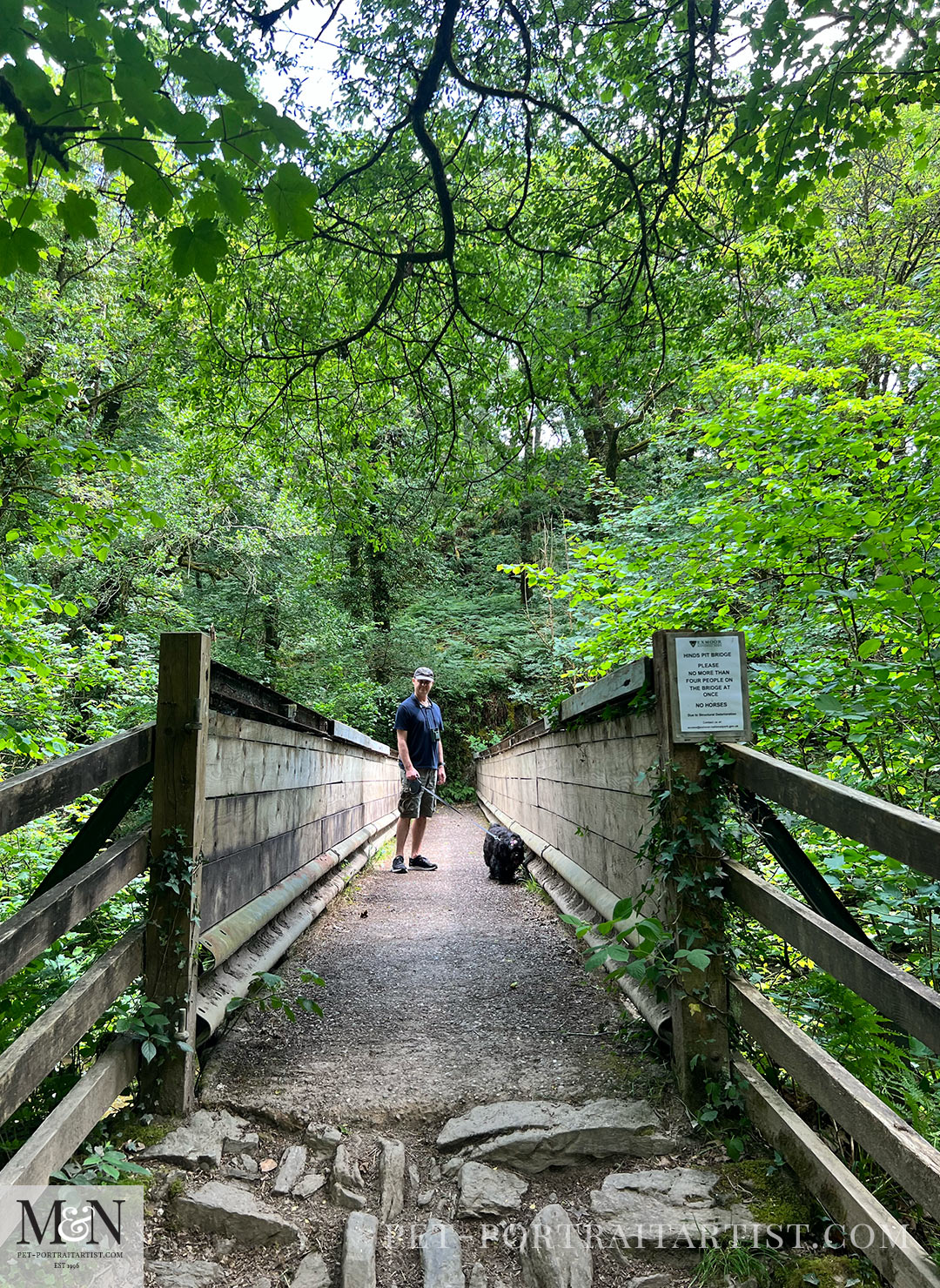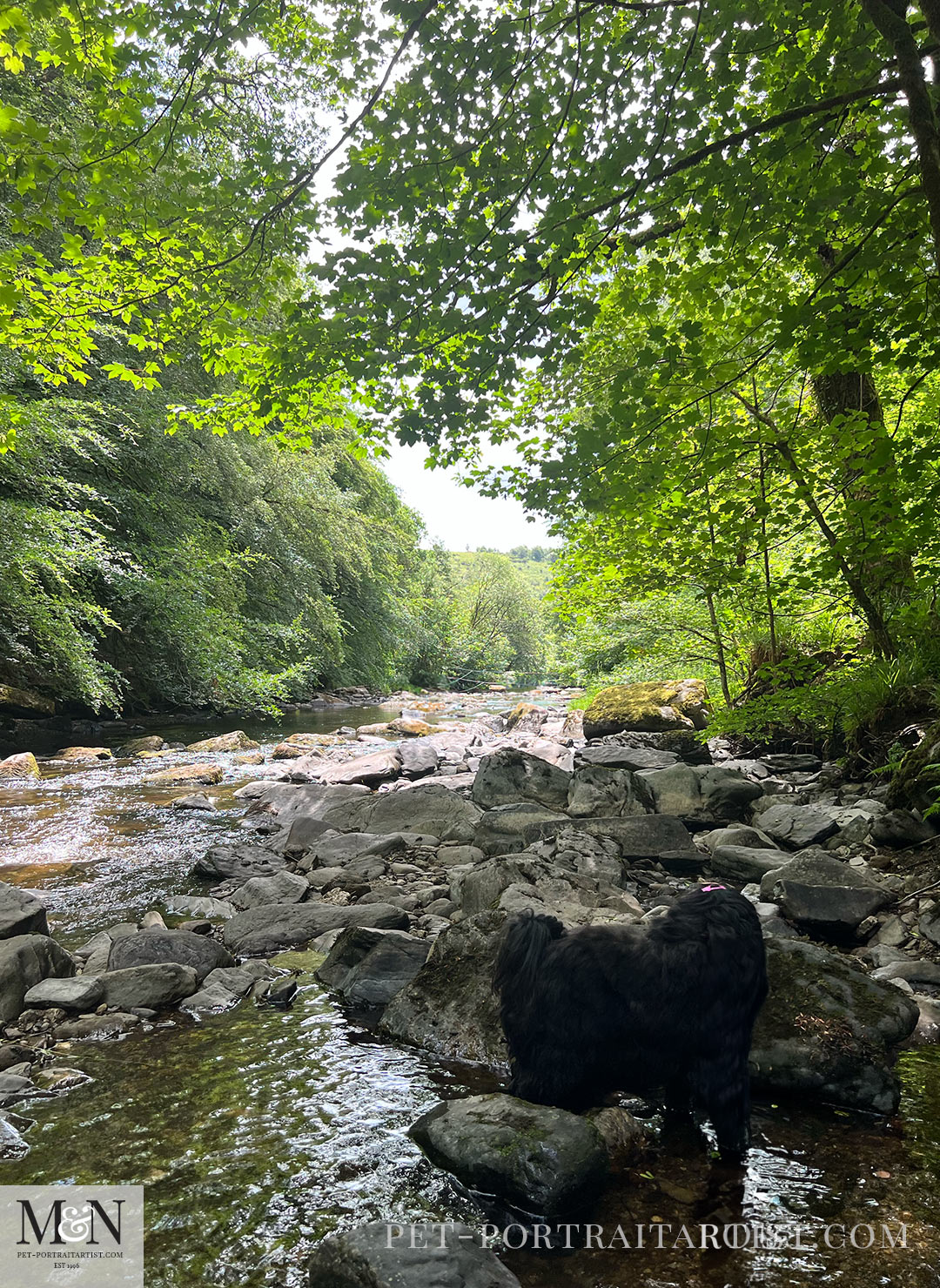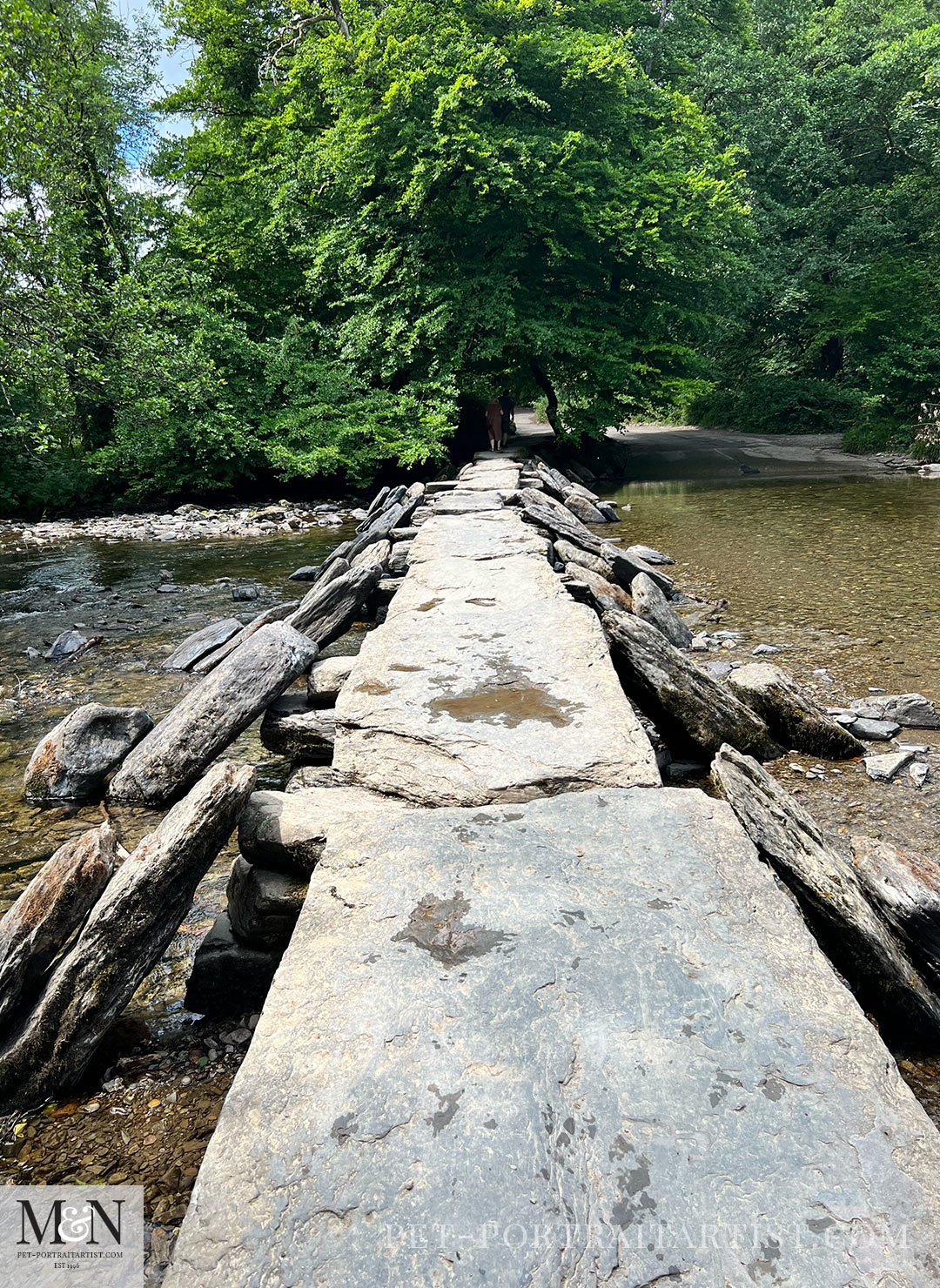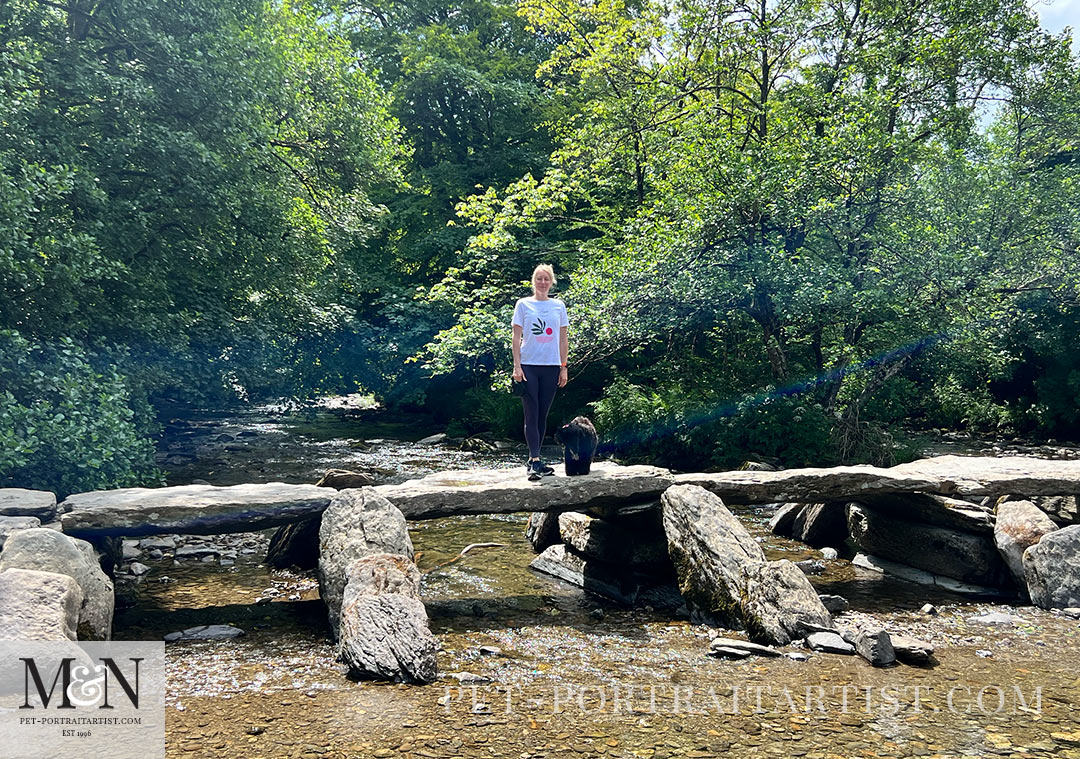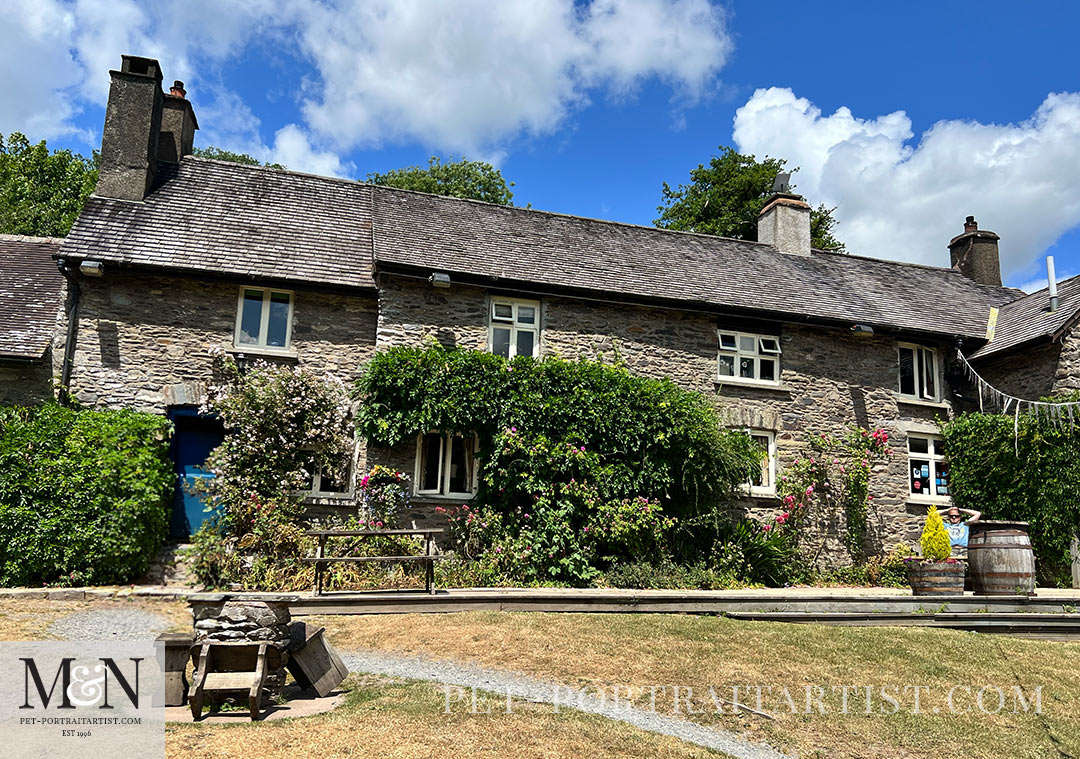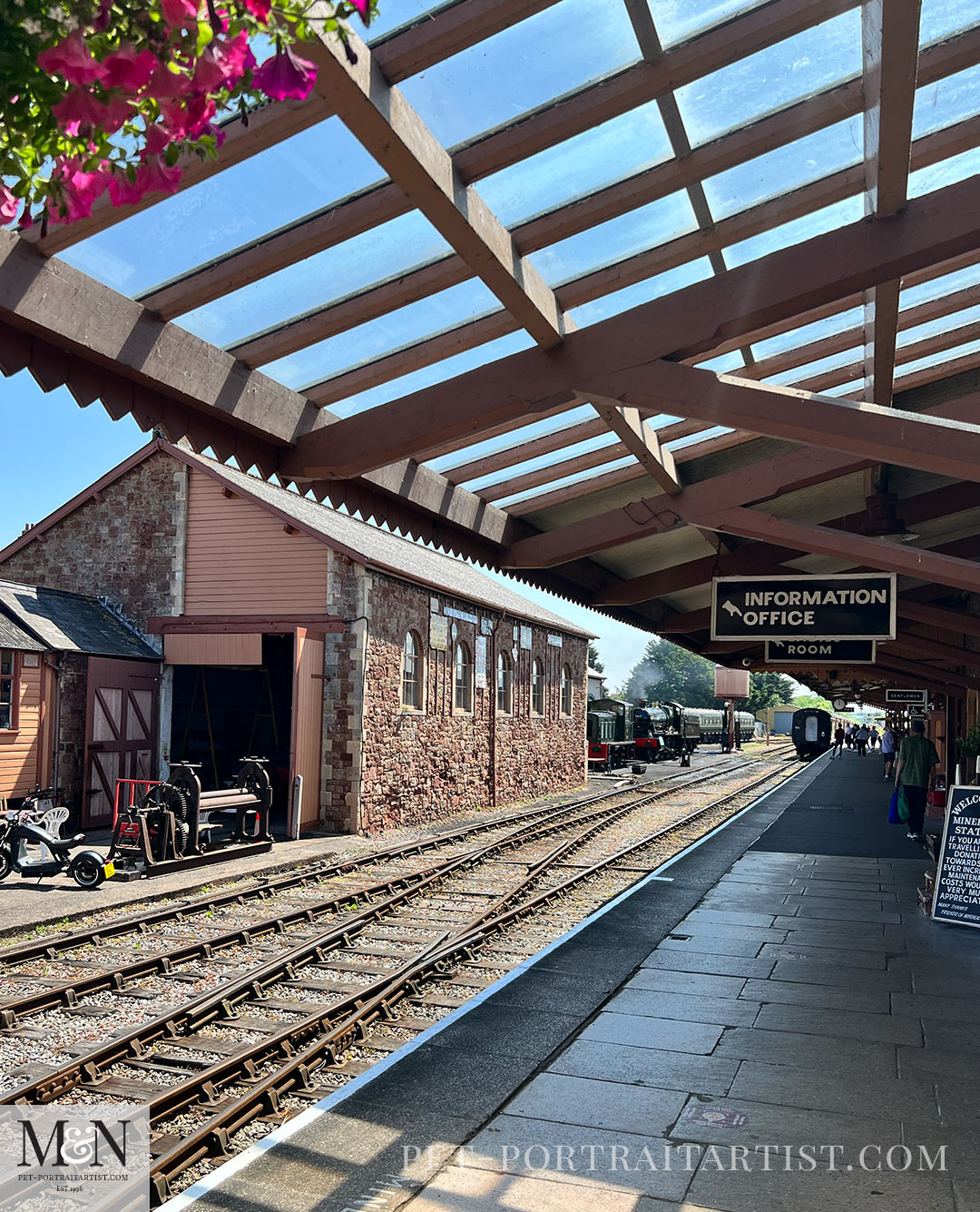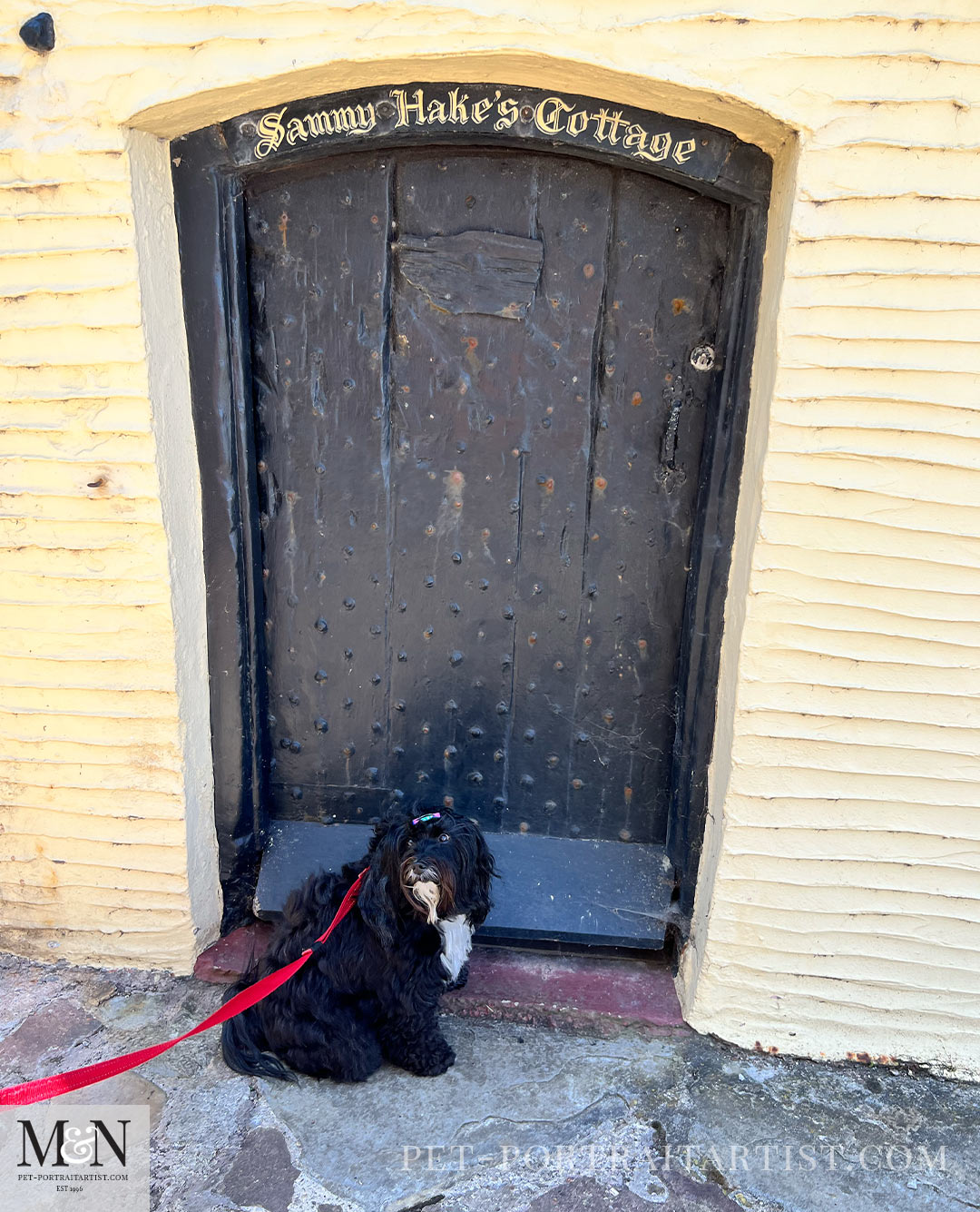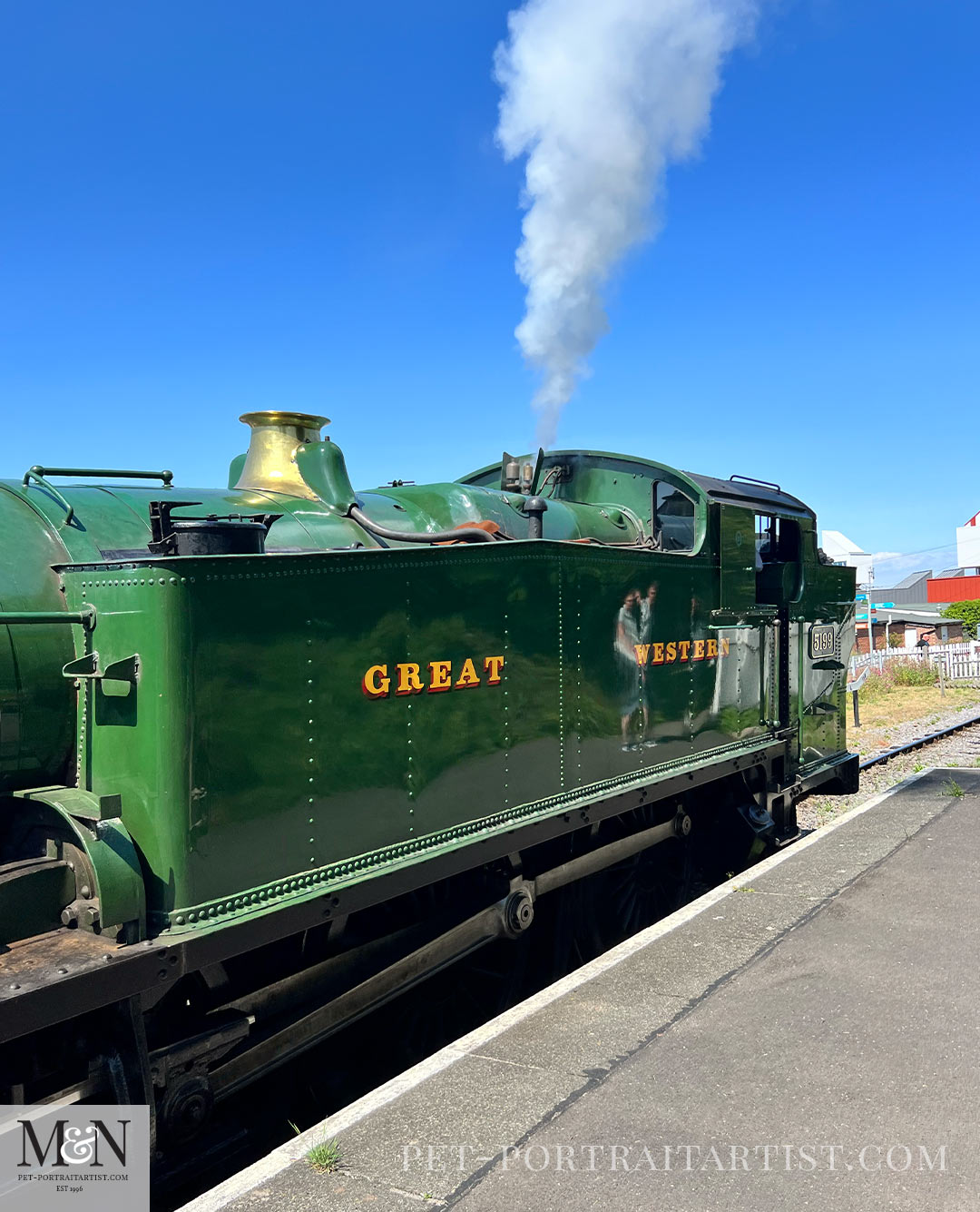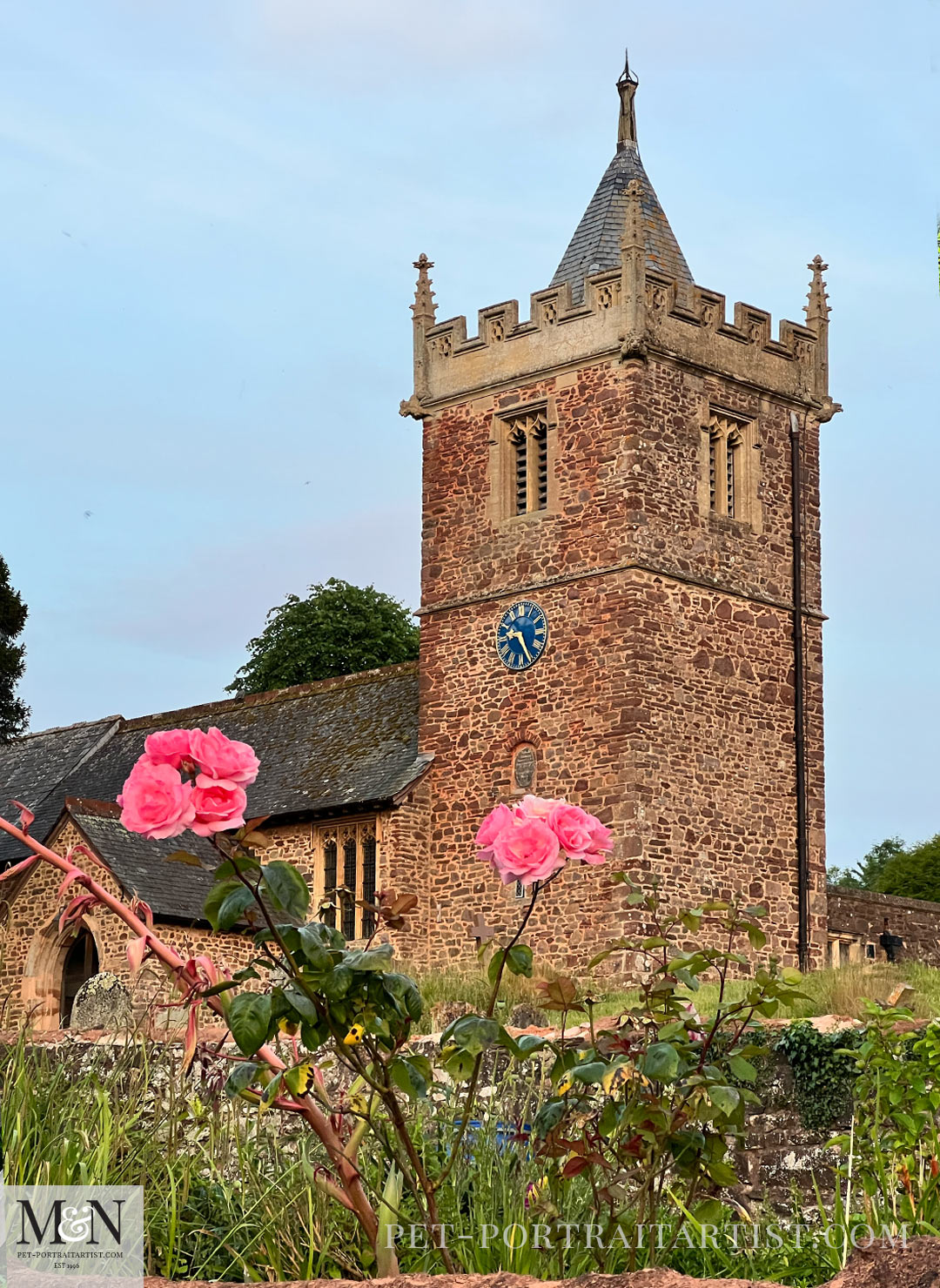 Why not sign up to our Monthly newsletter accessible at the bottom of our website which comes out on the 1st of each month. Catch up on news from our Art Studio! Please don't forget to subscribe to our YouTube Channel too, follow our Instagram @petportraitartists and Facebook @petportraitartists . You are more than welcome to comment below too, we love hearing from our readers!

You May Also Like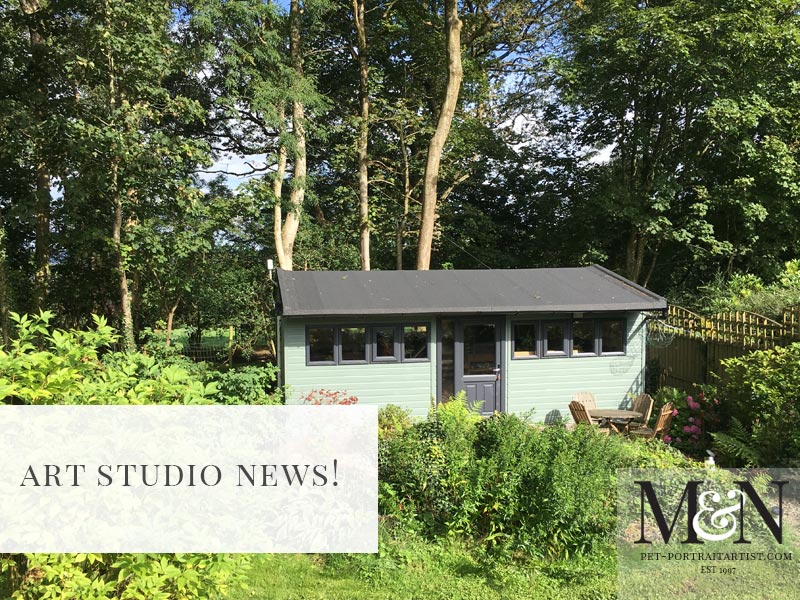 July 14, 2014
December 9, 2017
March 17, 2017