Welcome to my Paint & Draw Magazine Article. I am very pleased to announce that my drawing of Poppy is is this months edition of Paint & Draw magazine! I was asked to produce a step by step guide of how I create my portraits for the magazine. Although every single portrait is unique and tackled in slightly different ways. This depends on fur texture, length of fur etc the fundamentals are the same in each portrait. I have  written the article along with explaining the step by steps. I took photos and scans at each stage for the magazine.
The editor of the Draw & Paint magazine said….
Just a quick email to say thanks a lot for all your amazing work on the Paint & Draw cover workshop. It's on sale this Thursday in WHSmith, some other supermarkets and to purchase online here: http://bit.ly/pad_issue8
 I also took some video at various stages and it has been turned into a Paint & Draw video on YouTube which I have embedded below.
I'd would officially like to thank Adam Lafosse for allowing me to create the step by step while drawing his dog Poppy. I would like to think that both Poppy and I have achieved our 15 minutes of fame. We really hope that you enjoy the paint & draw magazine article, I believe you can still purchase it, both online and digitally. If you visit the paint and draw website you can find out all of the details.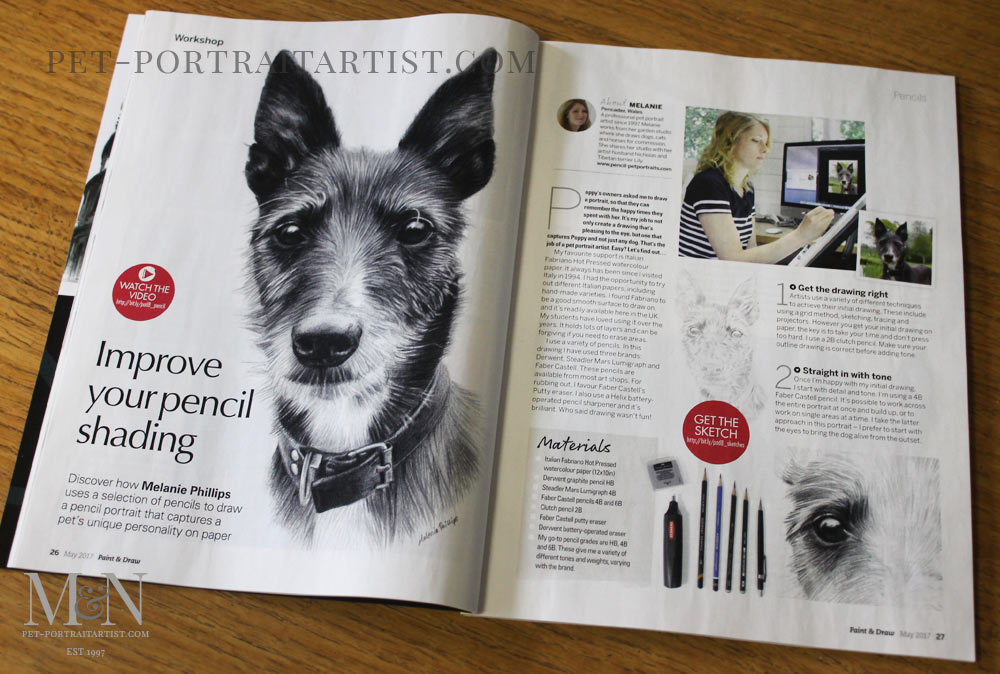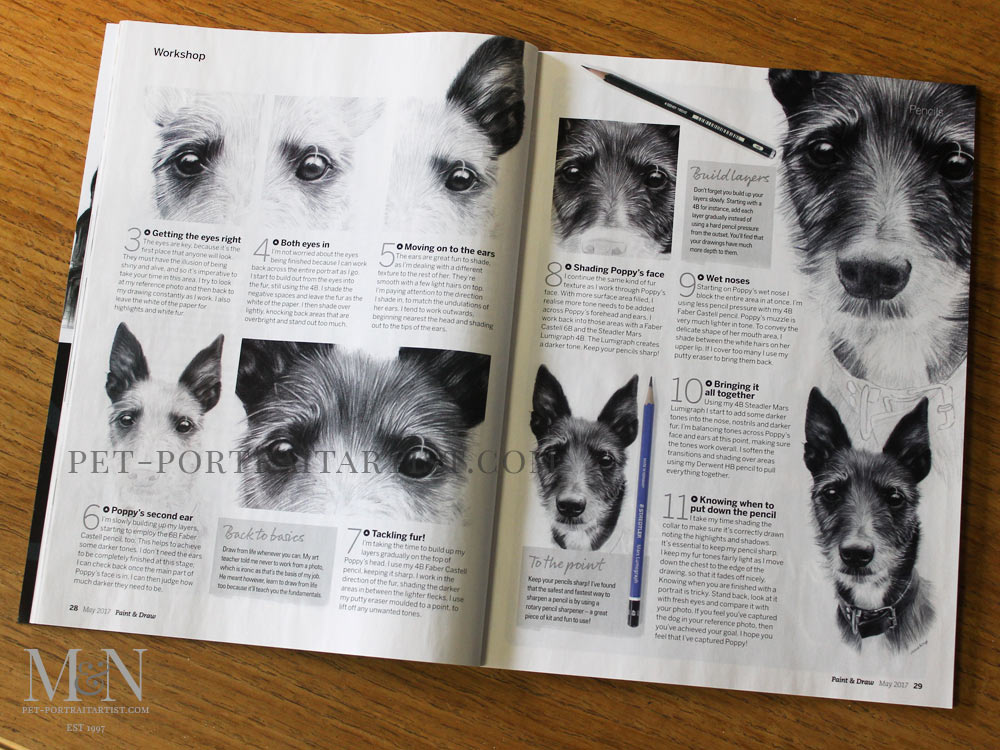 Paint & Draw Magazine Article – Video
I took a number of videos for them. This is just one of the snippets that was made and uploaded to YouTube. I hope you enjoy it.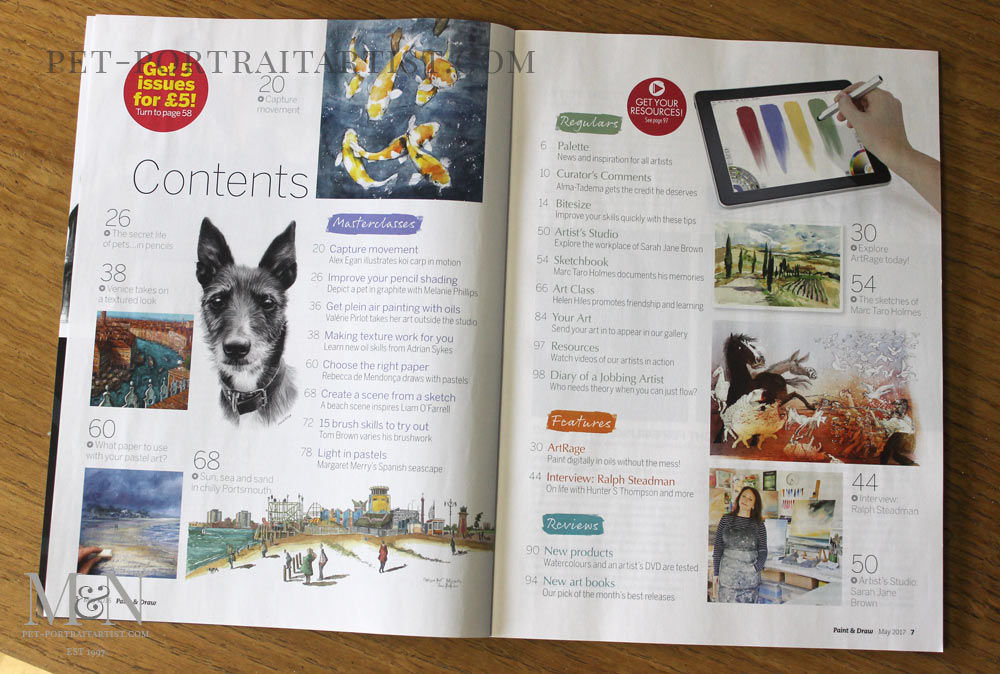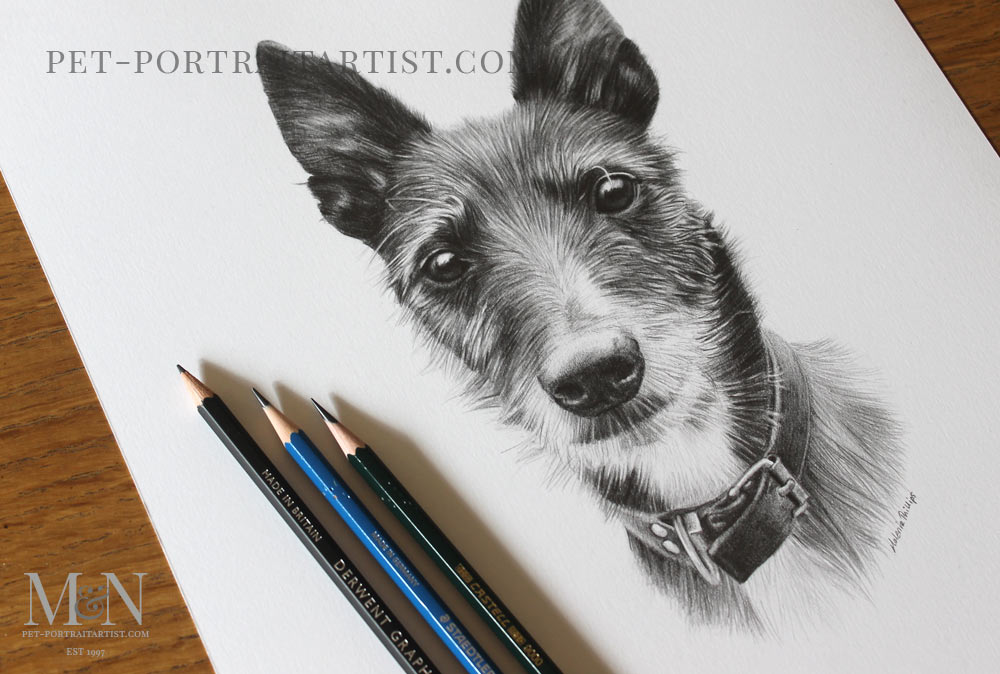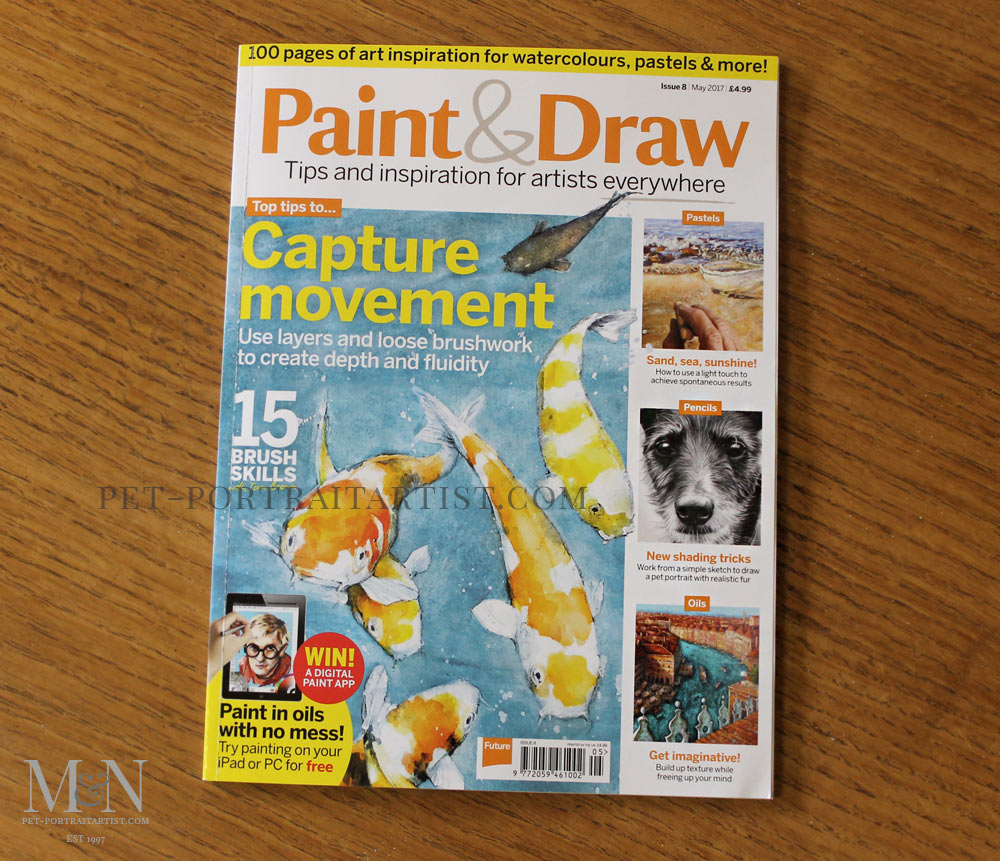 We hope that you have enjoyed viewing our Art Studio Blog. Why not sign up to our Monthly newsletter accessible at the bottom of our website which comes out on the 1st of each month. You can catch up on all of the portrait stories and news from our Art Studio! Please don't forget to subscribe to our Youtube Channel too, share, like and follow our social media and you are more than welcome to comment below, we love hearing from our readers!