Cat Portrait of Milly & Molly
September 7, 2014
Here is the beautiful cat portrait of Milly & Molly! Alan and Amanda commissioned Nicholas to create an oil painting of their cats also framed too. The portrait is 26 x 14 in size and Nicholas painted it on bespoke sized Italian Linen canvas.
Alan and Amanda also commissioned a painting of their previous cat Purdy same time. You can see Cat Portrait of Purdy their dedicated page. Also you can see a video of both paintings when they were framed on our Video of Milly, Molly & Purdy.
Alan came to collect the portrait and you can see a photo of Alan and Nicholas with the paintings. Amanda was unable to visit the studio, however she very kindly took photos of the portraits in situ for us, including one of her with the paintings too. Pop over to our Happy Clients page to see them. We hope you enjoy viewing the cat portraits of Milly and Molly and you can also scroll down to see more photos…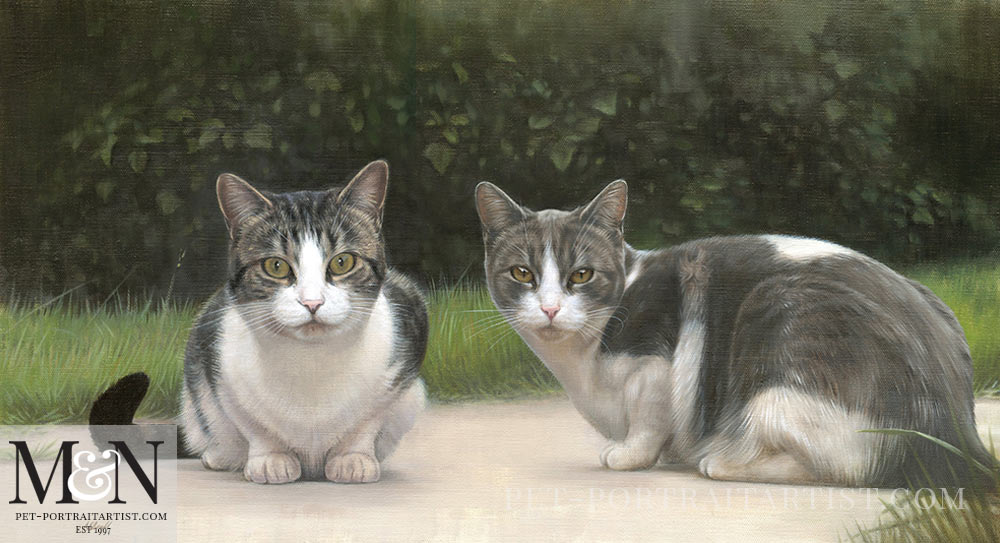 Cat Portrait of Milly & Molly – Portraits Framed
Here are photos of the portraits framed suing our ornate Pewter frames. Also I have added a photo of both paintings together.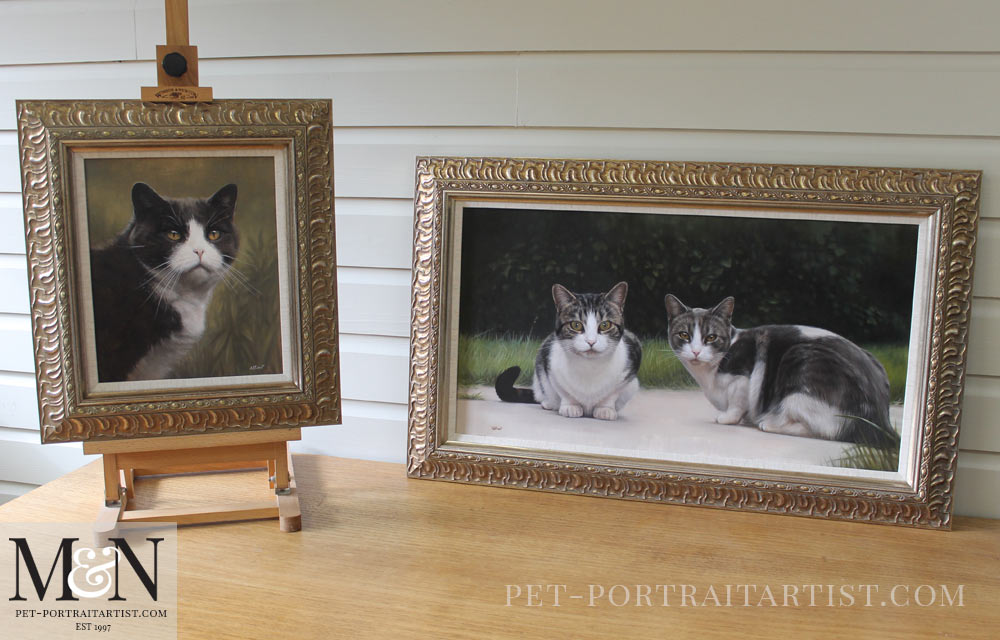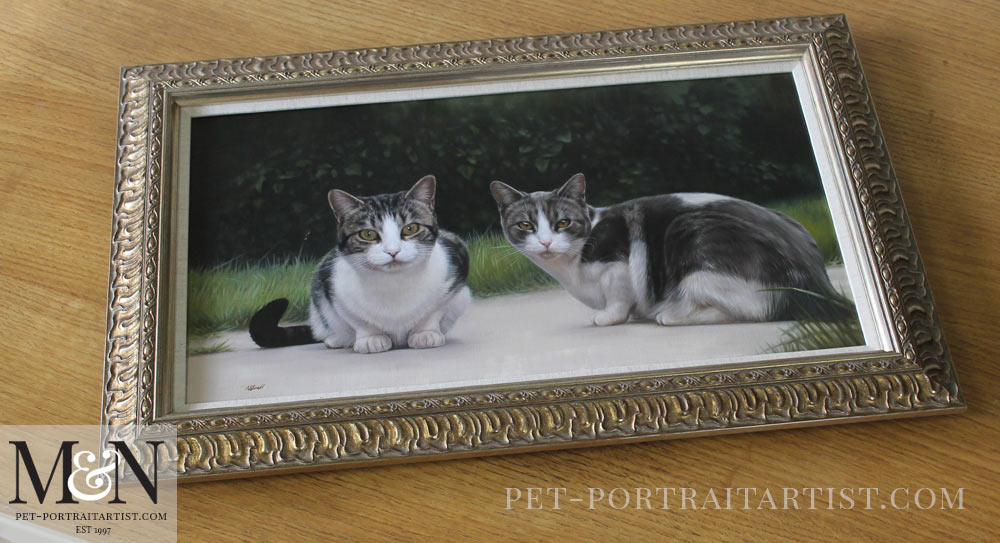 Are you enjoying our blog? Why not sign up to our Melanie's Monthly News, which comes right into your inbox each month! You can sign up at the bottom of our website or at the top of the blog. Please don't forget to subscribe to our YouTube Channel too. You are more than welcome to comment below, we love hearing from our readers!

You May Also Like
July 2, 2023
August 11, 2015
June 5, 2014