Dog Portrait in Oil of Georgie
August 21, 2015
Welcome to the dog portrait in oil of Georgie! The portrait of Georgie was commissioned as a retirement present for Jane, UK. It was arranged by Alannah who emailed….
…The recipient will be a lady called Jane Barrie and her dog is called Georgie. These pictures are being paid for by a variety of people. They will be given to her in recognition of 22 years service to Taunton School. Much of which has been as Chair of Governors. Her retirement dinner is in May, thus the hope of presenting her with the first part of her gift then. Hopefully in due course, we can get the link, so she can follow the progress of her oil painting on line.
Alannah commissioned an oil portrait of Georgie along with a pencil portrait too. The pencil portrait was given to Jane at the celebration retirement dinner and you can see photos and read all about it and see my pencil drawing on our blog post – Pet Portraits Happy Clients.
Jane was thrilled to receive the pencil drawing. She was delighted to find out she was receiving an oil painting too. Jane's husband emailed us lots of photos for Georgie prior to the surprise. So Georgie was already in our client list to be painted.
Jane was delighted with the results and telephoned our Art Studio and thanked us personally for the portrait. She also arranged to visit us and bring Georgie and the portraits so that they could be photographed together. Scroll down the page to see them and much more…..
Dog Portrait in Oil of Georgie – Framed
The frame for Georgie works so well with the overall colour and feel of the painting, its perfect. Jane chose the Traditional Flat frame and accompanying inner linen slip.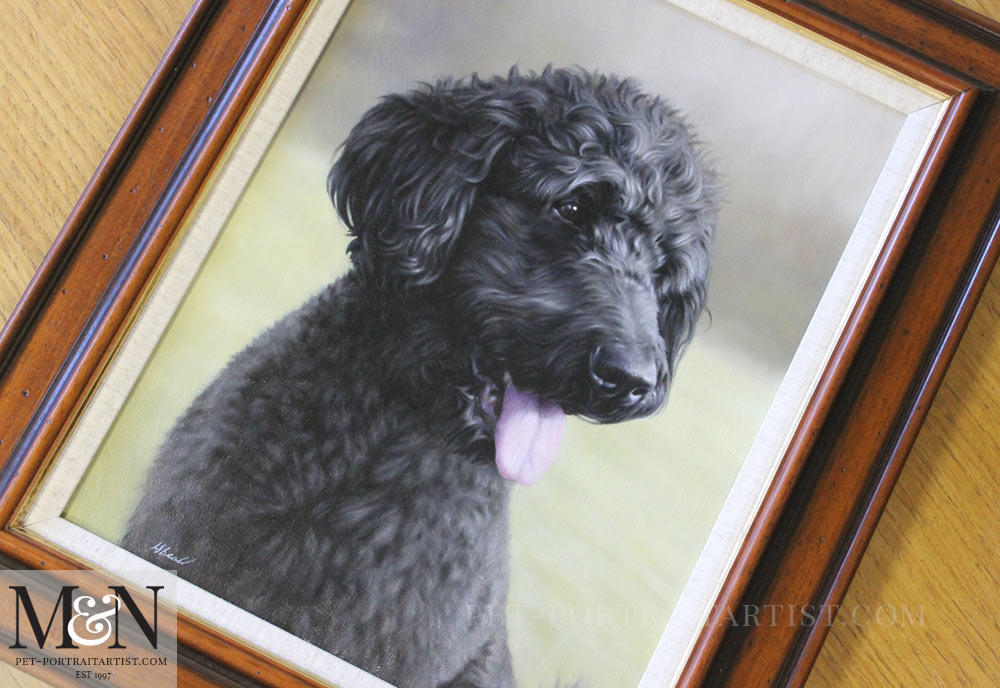 Dog Portrait in Oil of Georgie – Photo
Here is a photo of the portrait in progress on the Easel showing Nicholas painting.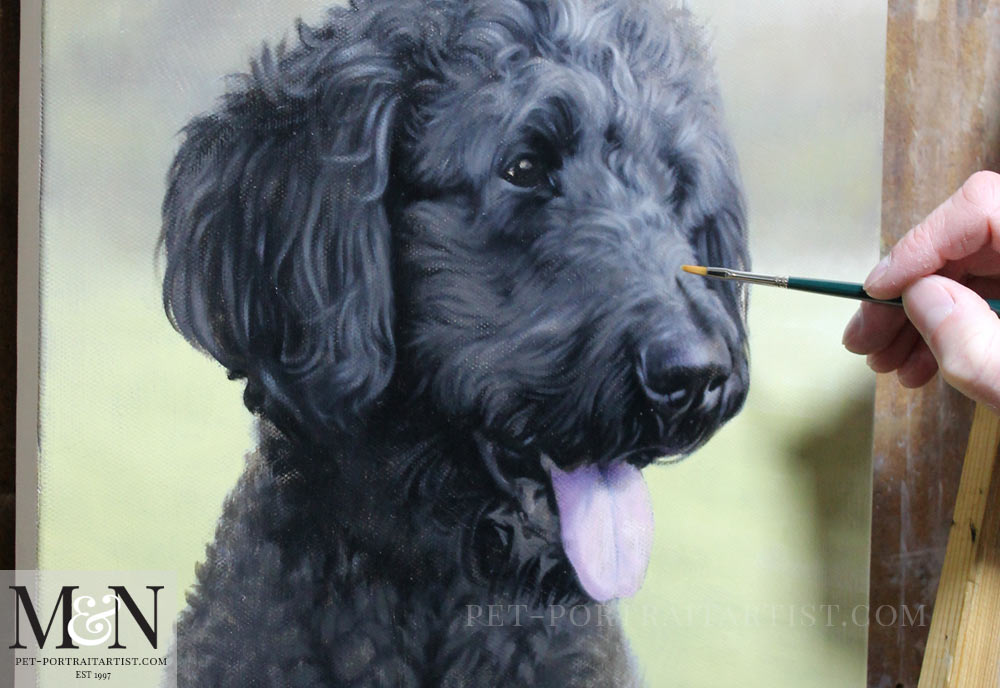 Dog Portrait in Oil of Georgie – Video
Here is the video I filmed of Georgie's portrait.
Dog Portrait in Oil of Georgie – Happy Clients
Georgie and her family travelled all the way from Somerset to visit our Art Studio. It was a beautiful sunny day and we took the opportunity to take plenty of photos of George with both my pencil drawing and Nicholas's oil painting. Georgie sat and modelled really well and she looks so happy in the photos. Georgie  and our dog Lily got on famously which was lovely. I have already added the photos below to our main pet portraits testimonials page, and also to my dedicated pencil pet portraits website too!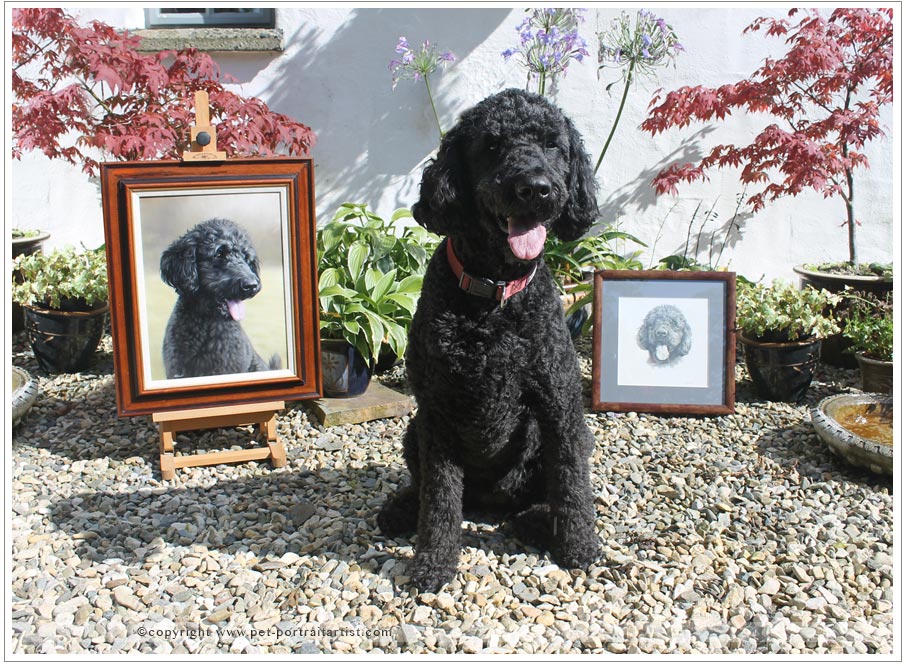 Dog Portrait in Oil of Georgie – Magazine Article
Jane has very kindly emailed us a scan of an interview she did for Somerset Life Magazine.  I have added the full article below and I have also added it to Georgie's portrait page on our website which you can see here – Georgie the Labradoodle >>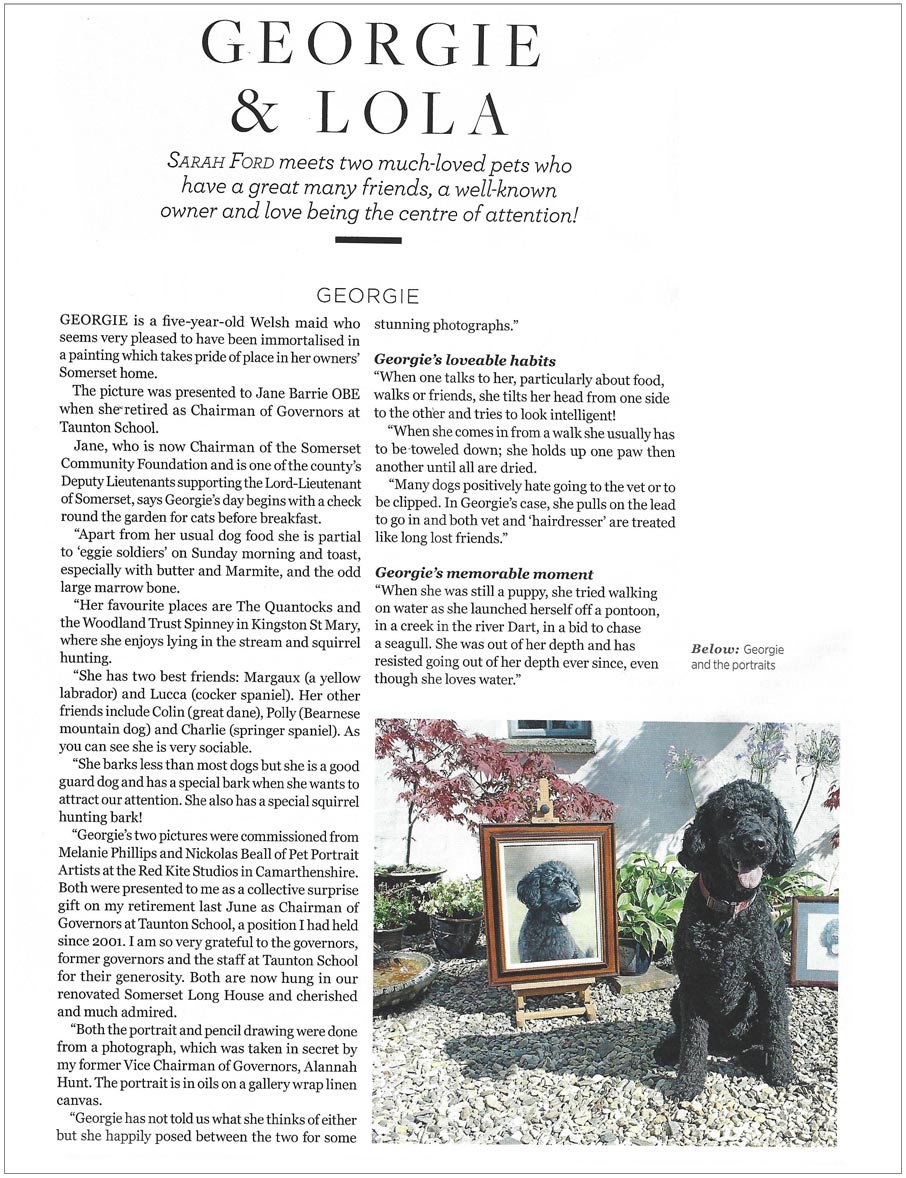 Finally we hope that you have enjoyed viewing our Art Studio Blog. Why not sign up to our Monthly newsletter accessible at the bottom of our website which comes out on the 1st of each month. You can catch up on all of the portrait stories and news from our Art Studio! Please don't forget to subscribe to our Youtube Channel too, share, like and follow our social media and you are more than welcome to comment below, we love hearing from our readers!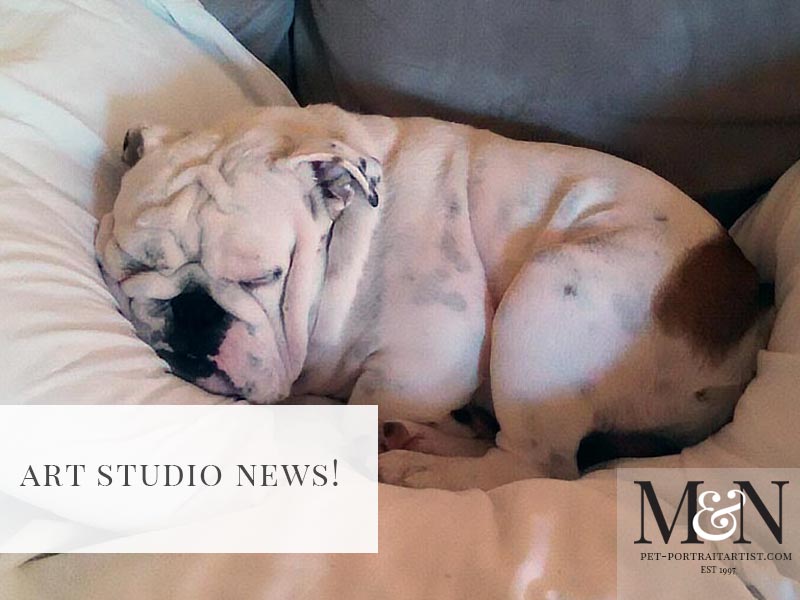 You May Also Like
February 17, 2014
March 3, 2018
February 24, 2019