Triple Dog Pencil Portrait
July 31, 2019
Katie Rampton (UK) commissioned a triple pencil drawing of their three dogs Winston, Alfie and Ziggy for her husbands birthday. She purchased a gift voucher so that Matthew could choose his own photos and design.

Matthew was thrilled with his surprise birthday gift and consequently emailed me three of his favourite photos through to see if i could work with them. They were excellent quality for a portrait and also worked well together too! I created the pencil drawing at 18 x 14 inches which is the perfect size for a triple pencil drawing. Matthew said on seeing the finished photo of the drawing…
Thanks Melanie..
Beautiful and I am very happy with it!! What makes me particularly happy is that my dog Winston (the black lab) looks very noble…..this will annoy Katie intensely!!
Matthew
Katie also emailed when she saw the final photo of the drawing too…
Hi Melanie,
The picture looks truly wonderful and you have really have captured the dogs and their character!
Thank you so much!
Best wishes
Katie Rampton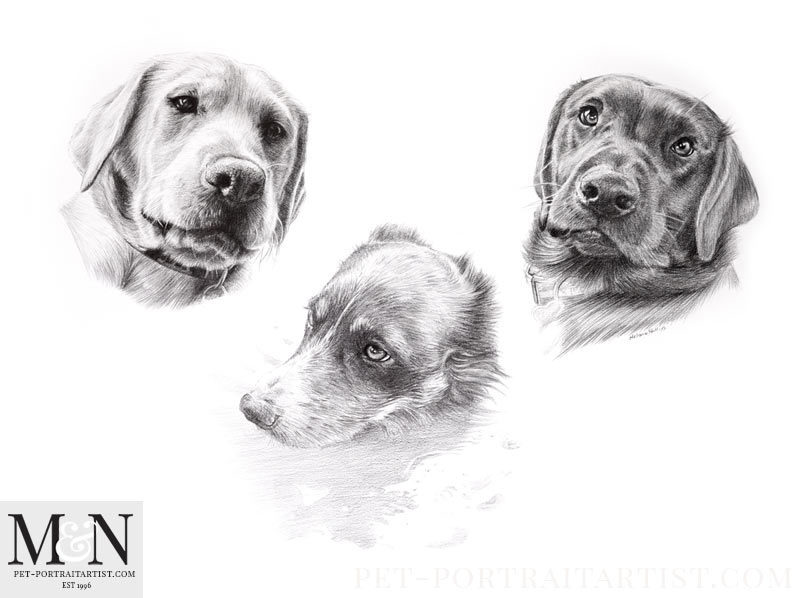 I always take photos of the portraits on my plan chest so that clients can see the artwork in a much more natural way. I have also added a couple below with my pencils to help show scale.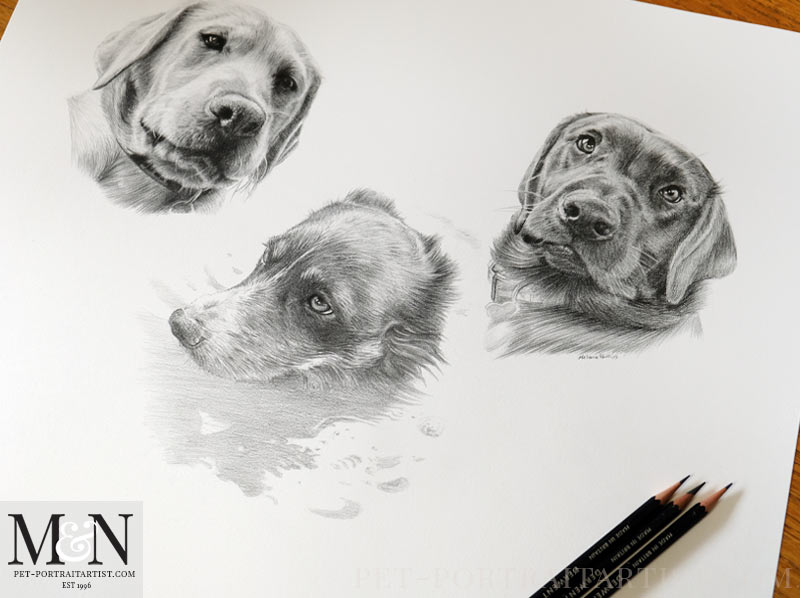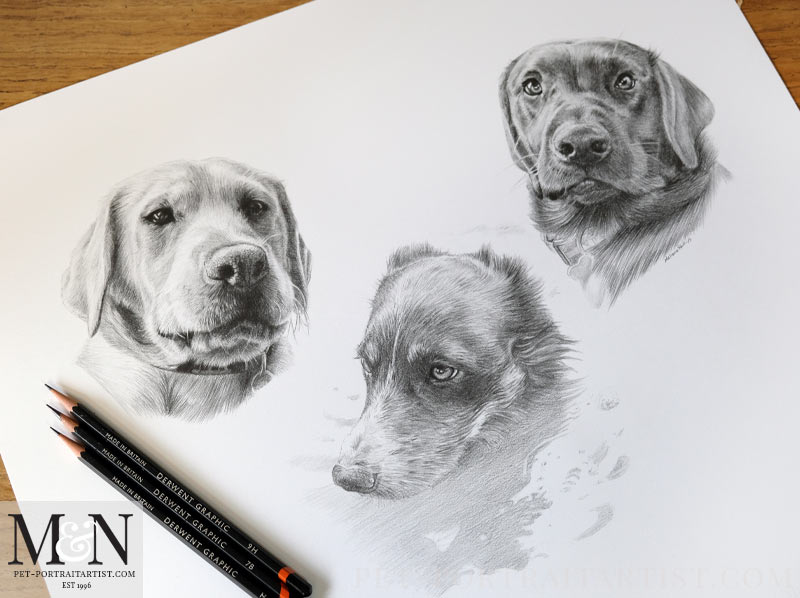 Triple Dog Pencil Portrait – Bayswater Frame
Bayswater is a new frame in our range and it is stunning! Its not only perfect for my pencils drawings but also great for Nicholas' oil paintings too. The photos below show it paired with a Hayseed mount and inner black mount to set off the frame and drawing beautifully. Katie loved the frame when she saw photos and you can read her email below…
Hi Melanie
The picture looks amazing and the frame is gorgeous! Thank you so much – you have captured the dogs so beautifully!
Can't wait to see it.
Best wishes
Katie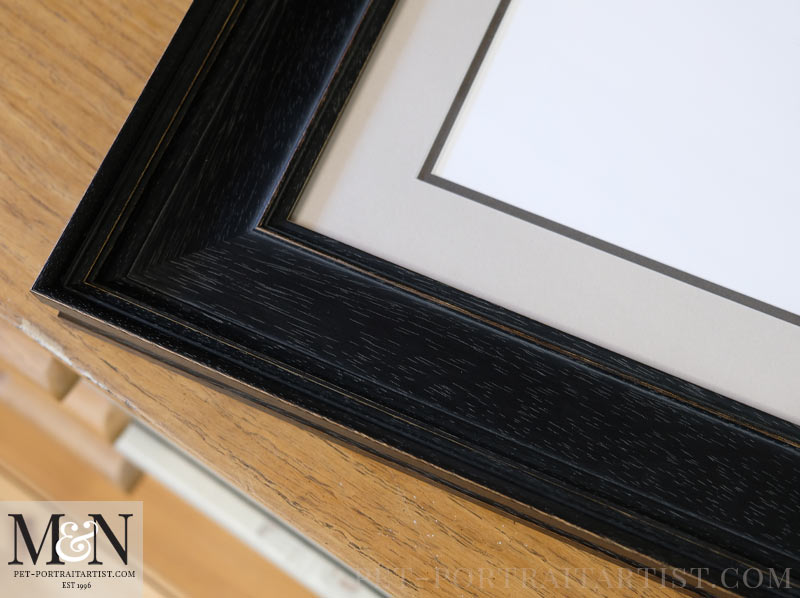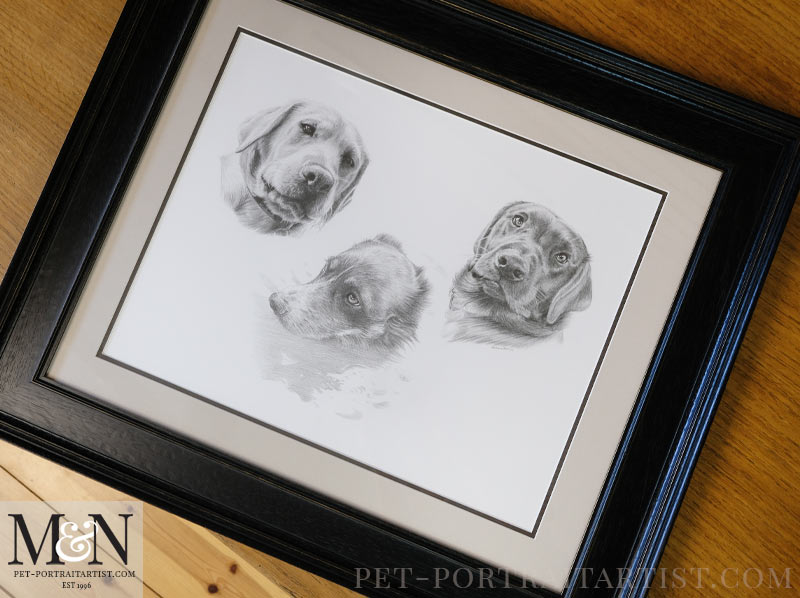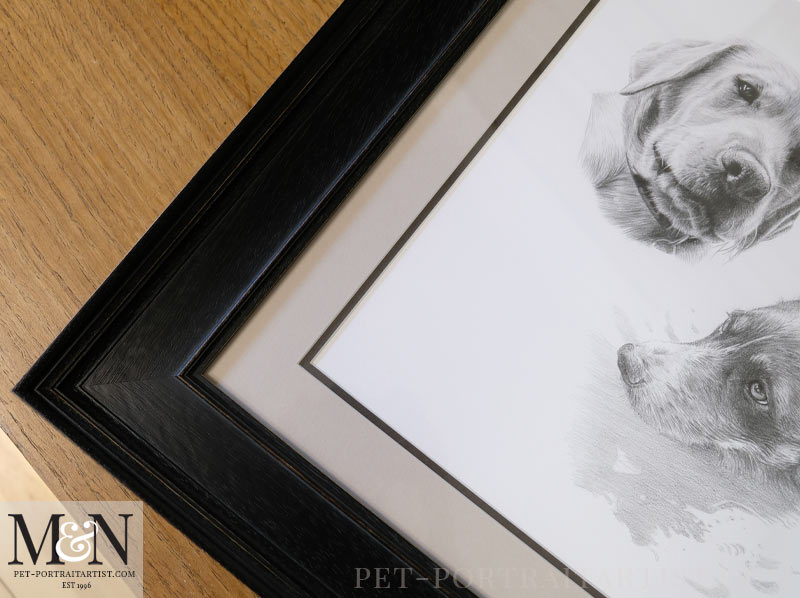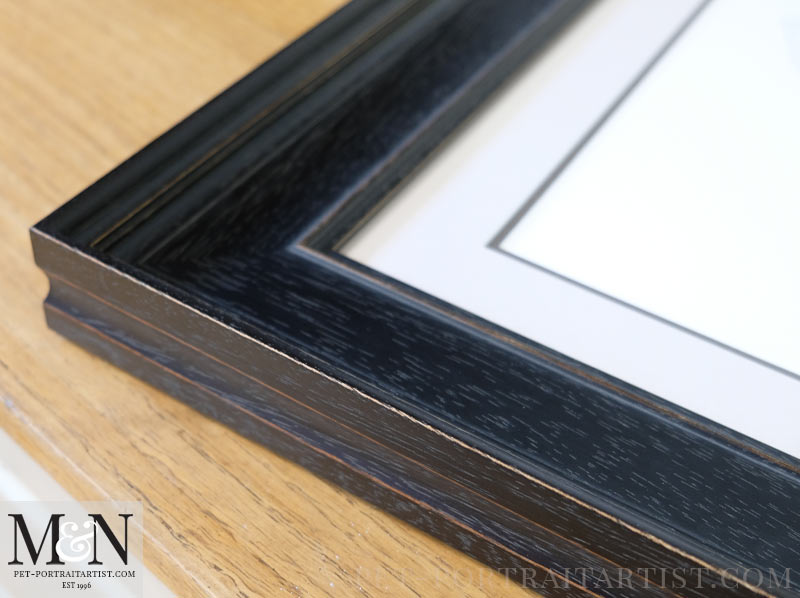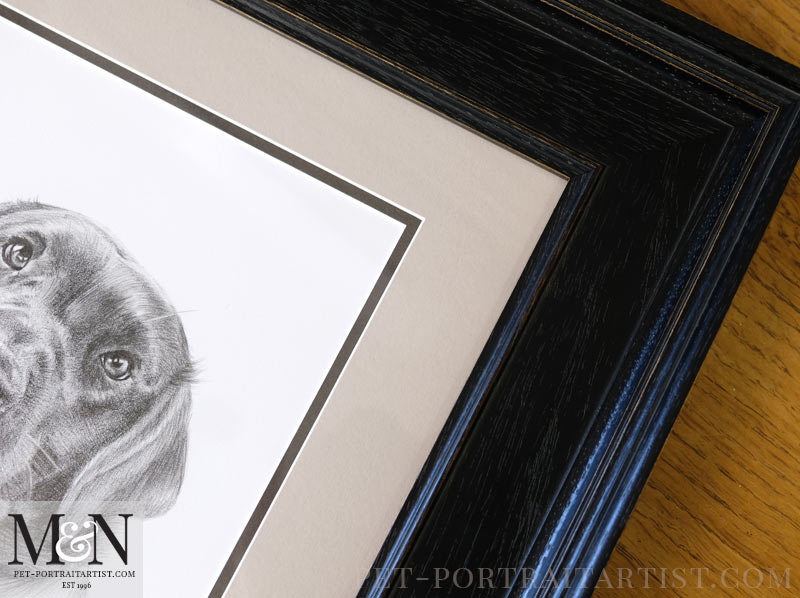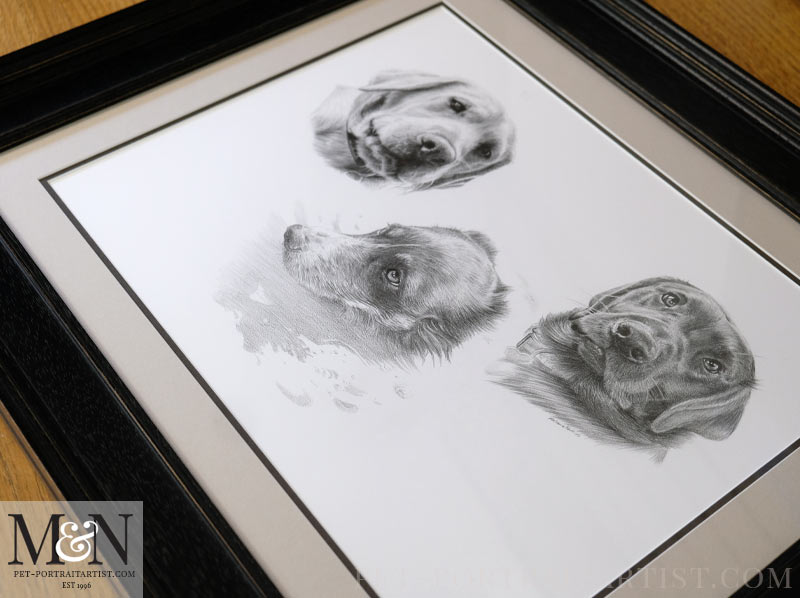 Why not sign up to our Monthly newsletter accessible at the bottom of our website which comes out on the 1st of each month. Catch up on news from our Art Studio! Please don't forget to subscribe to our YouTube Channel too, follow our Instagram @petportraitartists and Facebook @petportraitartists . You are more than welcome to comment below too, we love hearing from our readers!

You May Also Like
December 10, 2017
August 29, 2019
August 30, 2019